The wait for Simona Halep to break out and establish herself as a dominant force on the WTA tour will continue into 2017. The Romanian had another solid outing in 2016, posting some strong results, particularly in the second half of the season, but she failed to make a major breakthrough. In fact, she actually took a step back after strong years in 2014 and 2015. Halep will probably be happy to close the book on her 2016 season.
Win-Loss
Halep's numbers were respectable this season, as she went 45-18 with three titles. She was undefeated in finals, winning all three that she contested. While she still finished the season inside the top four at number four, this was actually her lowest year-end ranking since 2013, down two spots from 2015.
High Points
Halep's first half of the season was pretty much a disaster, the lone highlight being a strong run to the Madrid title. The Romanian finally seemed to get her game together in the summer. After a fourth-round loss at the French Open, she would reach the quarterfinals or better at six straight events, including the quarterfinals of Wimbledon and the US Open.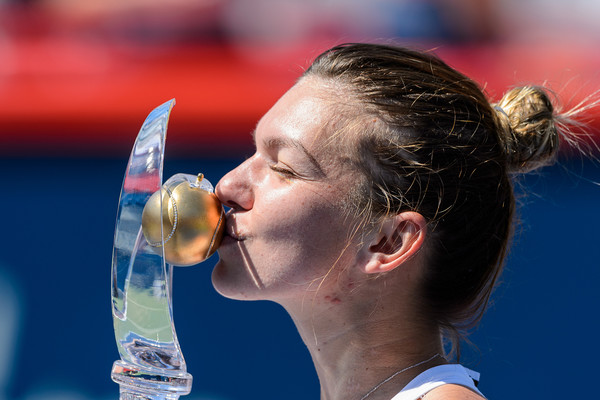 During that run, she scored back-to-back titles in Bucharest and Montreal. The feat was more impressive considering her last event before competing on clay in Bucharest was Wimbledon on grass. She then turned around and won on the hard courts in Montreal. At the US Open, she played a major role in ending Serena Williams' reign at number one. The two went to war in the quarterfinals with Williams eventually edging Halep in a tight three-setter. An exhausted Williams was ousted in the next round, so Angelique Kerber might owe Halep some thanks for wearing the queen down.
Low Points
After a decent start to the season with a semifinal performance in Sydney, Halep's season went downhill fast. A first-round loss at the Australian Open kicked off a run where the Romanian failed to get past the quarterfinals of her next six events, along with some disappointing results in two Fed Cup ties. She went 8-8 in that run, starting the season 10-9 (including Sydney) before finally breaking the slump in Madrid. The run of poor form saw her lose in the first round of four events.
Best Results
Halep's best result was her Premier Mandatory title in Madrid, the second title at that level in her career. She only dropped one set in the entire tournament and only twice, including the set she lost, lost more than three games in a set. She only lost 28 games in six matches in Madrid, an average of 4.6 games per match.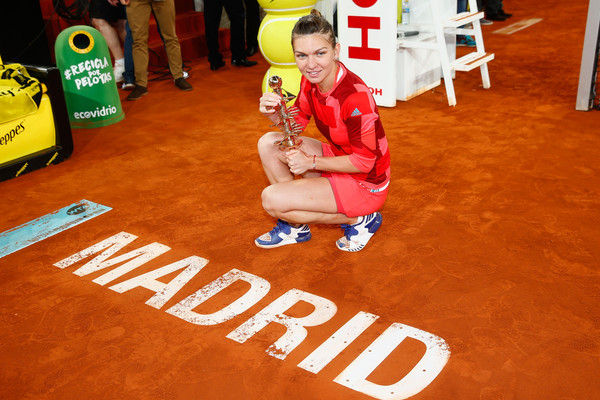 A second title of the season came on home soil in Bucharest. In her next event, she added a Premier 5 title in Montreal, scoring her biggest victory of the season by beating world number two and soon-to-be number one Angelique Kerber in three sets on her way to the title. After winning two titles earlier in the season having only needed to beat one top-15 opponent, she beat three in Montreal. Her best result at a major was the quarterfinals, which she managed at both Wimbledon and the US Open.
Worst Results
Without question, Halep's worst result was at the Australian Open where she went down in straight sets to world number 133 Shuai Zhang. The Romanian had reached back-to-back quarterfinals in Melbourne prior to the loss. She also suffered a first round loss to a player outside the top 100 in Doha, which she had won the last time she had played, when she was stunned by Elena Vesnina, ranked 118. She also suffered first-round losses in Dubai, Stuttgart, and Rome.
Grade: B-
While Halep did post some strong results in the back-half of the season, she really struggled in the first half. She also failed to establish herself in the same class as her peers, as she only scored two wins over top five opponents and only six over top ten opponents, with three of those wins coming over Madison Keys. While she had some flashes of brilliance, 2016 was more of a step backwards for the woman who many expect to be a future major champion.