On a perfect summer evening at Melbourne Park, world number seven Angelique Kerber pulled off the stunner of all stunners in the finals of the 2016 Australian Open, stunning world number one Serena Williams, 6-4, 3-6, 6-4, to win her first Grand Slam title.
Kerber Draws First Blood; Williams Strikes Back
With 21 Grand Slam titles to her credit and having won her last four meetings against the German, all of them in straight sets as well, it came as no surprise that Williams was the heavy favourite coming into Saturday's showpiece.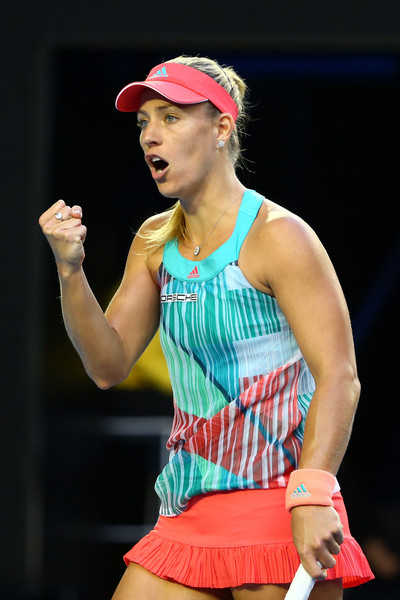 But Kerber, who saved a match point in her first round match against Misaki Doi before transforming into a completely different player, hadn't read the script. Taking the initiative right from the off, Kerber was just too solid in the opening set, drawing 23 unforced errors from the American's racquet en route to twice breaking the Williams serve to take it, 6-4.
But Williams, who had lost just 4 of her 25 major finals, wasn't prepared to let another one slip away, raising her level as she powered to a 4-1 lead in the second, eventually taking it, 6-3, to force a one-set shootout for the championship.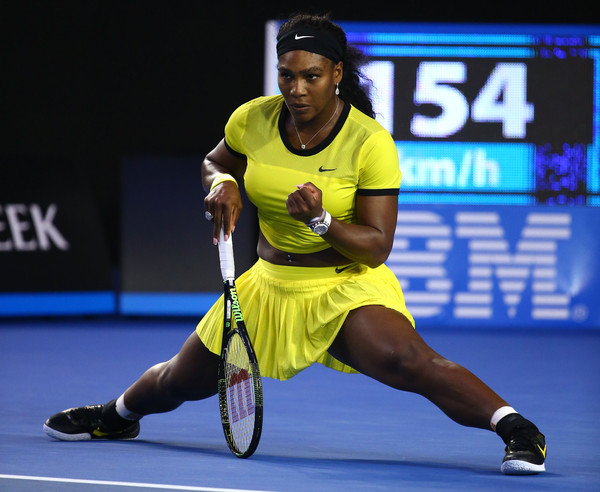 Kerber Stuns Williams for First Major
With only one break separating the two in the second, Kerber knew she wasn't far away from another breakthrough and was determined to flip the script in the decider.
Showcasing her trademark defensive skills, the German soon found herself a break to the good at 2-0, before Williams pegged her back to restore parity at two-games-apiece. But right when the American appeared to have regained the momentum, Kerber powered out to a 5-2 lead, with the help of some jaw-dropping shotmaking. And despite another spirited fightback from the world number one, it proved to all be in vain as the seventh-seeded German had just enough left in the tank to close out the 21-time Grand Slam champion, 6-4 in the third.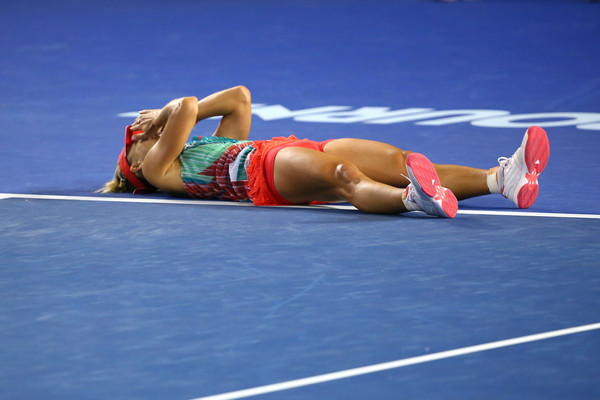 Always the class act, Williams was first to address the crowd at the trophy ceremony. "Angie, congratulations. You really deserved it - let me be the first to congratulate you," she said. "I hope you enjoy this moment."
With a big smile on her face, Kerber joined Williams on the podium to accept the Daphne Akhurst Memorial Cup and addressed the crowd in a complete state of disbelief.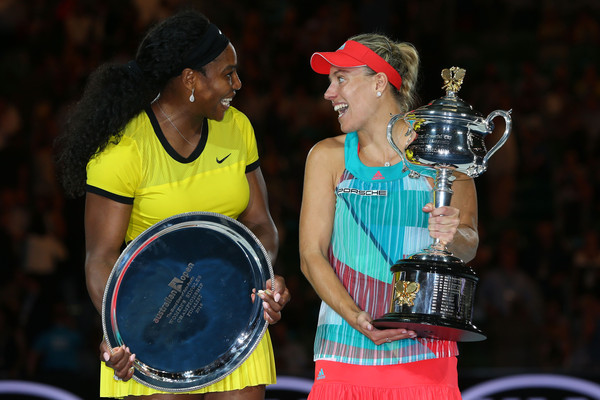 "First of all, I would like to say congratulations to Serena," the German said. "You're really an inspiration for so many people and young tennis players. You've created history. You're a champion. You're also an unbelievably great person. So congratulations to everything you've already done."
"When I was match point down, I actually had one leg in the plane back to Germany. I got a second chance, and I took that chance to be here in the finals to play against Serena. I'm really honoured to be in this final and to win it—my dream came true tonight," she said while fighting back tears.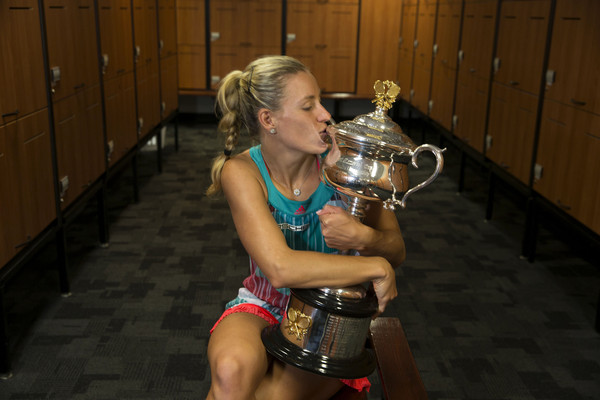 "My whole life I was working really hard, and now I'm here, and I can say I'm a Grand Slam champion, and it sounds really crazy," Kerber added. "These have been the best two weeks of my life."
The Magnitude of Kerber's Victory Down Under
With just her second victory over Williams, Kerber not only walked away from Rod Laver Arena with her first major, but also became just the second German woman in the Open Era to win a Grand Slam title, after the incomparable Steffi Graf, who won 22 majors over the course of her illustrious career. Coincidentally, she also preserved Graf's record for the most majors won by a man or woman in the Open Era, before Williams tied the milestone this past July with her sixth Wimbledon title.
Of course, this was also the victory that propelled Kerber to a career-high ranking of number two in the world, a position she maintained for the better part of the next seven months before going one better and overtaking Williams to become the new world number one at the U.S. Open.