The days when Grigor Dimitrov was supposed to be the next big thing on the ATP World Tour feel like a long time ago, but ironically, considering the Bulgarian peaked in 2014, not as far away as they did a year ago. Dimitrov came into 2016 on the heels of a disastrous 2015 season. And while he failed to refind the form that saw him tipped as a future champion, he took a lot of strides in the right direction in his bounce-back 2016 season.
Win-Loss
Dimitrov went 39-26 in 2016. While he failed to win a title, he still managed to reach three finals which was a massive improvement from the previous season, where he never reached a final. Despite failing to claim a title, he still finished the year eleven spots higher than he did in 2015, climbing back into the top twenty and finishing at number 17.
High Points
Dimitrov wasted no time in putting 2014 behind him, getting off to a fairly strong start to 2016. He would reach the quarterfinals or better at five of the first seven events he played, the lone exceptions being the Australian Open, where he lost to Roger Federer in the third round, and Miami, where he managed to upset Andy Murray before falling to Gael Monfils in the round of sixteen. That included a run to the final of Sydney, where he lost a tight three-setter to Viktor Troicki in a third-set tiebreak.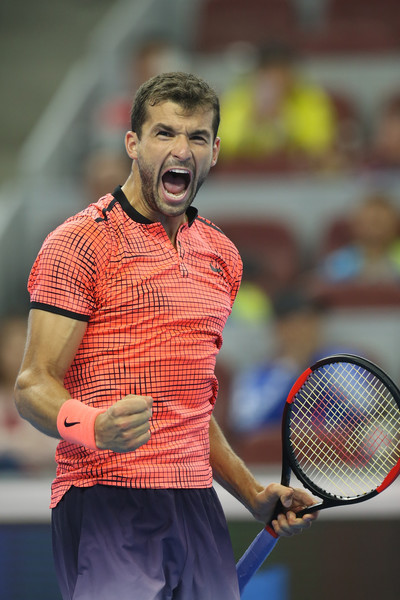 The Bulgarian's fortunes turned after that, but starting at the Masters 1000 event in Toronto, things turned around again for him. He would reach the quarterfinals or better at five of his next eight events, including four semifinals and one final in Beijing, falling to soon-to-be number one Murray. One of those three events where he failed to reach the quarterfinals was the US Open, where he still managed to reach the round of sixteen, his best run at a major since the 2015 Australian Open.
Low Points
Between the two hard court stretches of the season, Dimitrov was living a nightmare. It all started in Istanbul, where he reached the final, only to blow a set led and drop the third set to Diego Schwartzman 6-0. He actually received a point penalty at match point to hand the match to the Argentinian.
That loss would kick off a six-match losing streak that would last until Wimbledon. He failed to win another match on clay during the spring and lost in the opening round of his first two grass court events, both times to players outside the top 200, before finally winning his first two matches at Wimbledon.
Best Results
Dimitrov reached two 250-level finals, Sydney and Istanbul, and one 500, in Beijing, losing all three, although the two 250s were three-setters. His most impressive result in a big tournament was his run to the semifinals of the Masters 1000 event in Cincinnati, where he reached the semifinals before losing to eventual champion Marin Cilic. His best result at a major was the US Open, where he reached the last sixteen.
Worst Results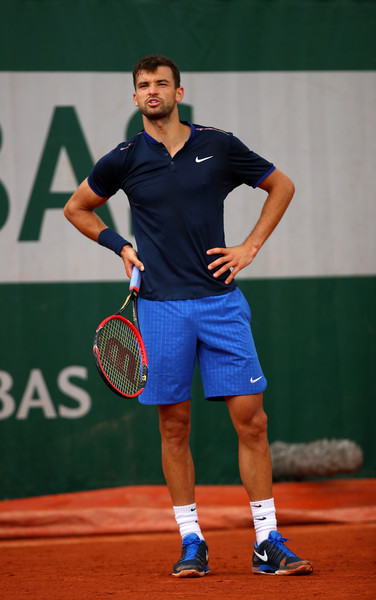 Despite consistent results at the start and end of the season, when Dimitrov failed to reach the quarterfinals of an event, he tended to do so dramatically. He lost in the first round of nine events in 2016. That included the French Open, Olympics, and three Masters 1000 events (Indian Wells, Madrid and Rome).
He also suffered three losses to players ranking outside the top 100. Probably the most disappointing was his third-round loss to 131st ranked Vasek Pospisil in Shanghai, where he fell in straight sets a week after reaching the final in Beijing. In his first two grass court tournaments, he lost his opening matches to 223rd ranked Juan Martin del Potro and 553rd ranked Janko Tipsarevic respectively.
Grade: B
While the results in 2016 were certainly not what Dimitrov may have wanted or what may have been expected of him a few years ago, this past season was a major step up for the Bulgarian. He may never be the champion he was once believed to be, but he proved in 2016 that he's not going to slip into obscurity without a fight.