 Defending Champion Angelique Kerber will return to Stuttgart to defend her title with a remarkable group of opponents to face. For its 40th anniversary – the inaugural edition, held in 1978, saw 15-year-old Tracy Austin winning there the first title of her career – the Porsche Tennis Grand Prix had assured itself a very appealing lineup, with eight top-10 players that had entered the competition.
Along with Kerber, the indoor clay court of the Porsche Arena will also welcome 2009 Champion Svetlana Kuznetsova, as well as all the other players who had competed at this Year's WTA Finals.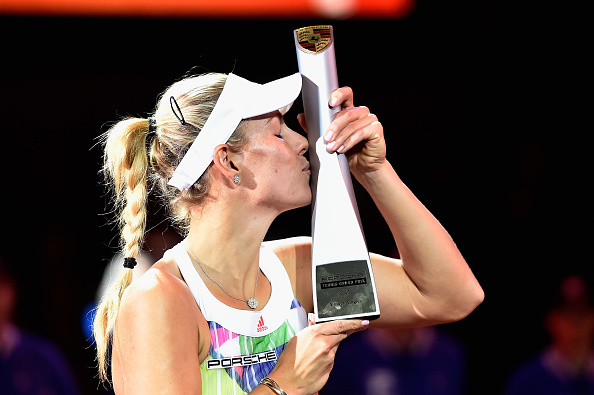 Kerber will try to gain third-straight title
The most awaited player will probably be Angelique Kerber, world number one, two-times defending champion and Porsche brand ambassador. The German had clinched the last two editions of the tournament, and will look forward to taking the third in a row.
"Stuttgart is my home tournament. I look forward to the very special atmosphere and the fantastic audience", said Kerber. She has set her return to Stuttgart after the best season of her career, with two Grand Slam titles, the Olympics silver medal and two important finals, including the WTA Finals in Singapore. "To win the Porsche Tennis Grand Prix for the third time would be another highlight in my career after all these successes", Kerber added.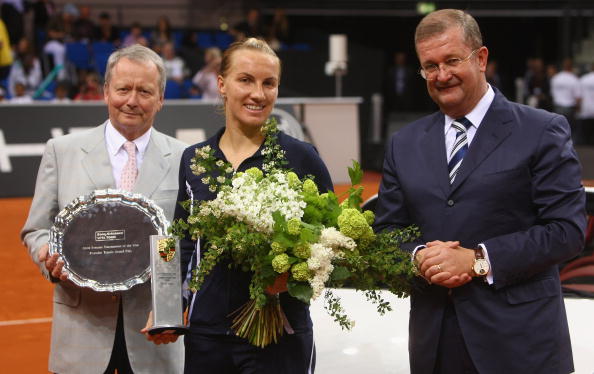 A top-ten field for the competition
In addition to Kerber, all the rest of this year's Singapore competitors had signed up for the tournament, with Svetlana Kuznetsova as the only one who had already claimed a title there, by defeating Dinara Safina in 2009 final. The Russia number one had also reached the semifinals three times between 2004 and 2007.
Agnieszka Radwanska will also be a welcomed return for the tournament, having played almost every edition since 2007, without being able to reach any final. World number four Simona Halep will be part of the field for the fourth straight year, with her best result being the semifinal reached in 2014.
One who had never gained any win at the Porsche Arena is WTA Finals' winner Dominika Cibulkova, who will make her return after having collected four straight first-round losses between 2008 and 2012. Instead, it will be a total debut for 21-year-old Madison Keys, while Karolina Pliskova will attend the tournament for the second time in her career, after the quarterfinals reached last year. Another last year's quarterfinalist, Garbiñe Muguruza, will try to improve her best result on Stuttgart's clay, in preparation for defending her title at the French Open.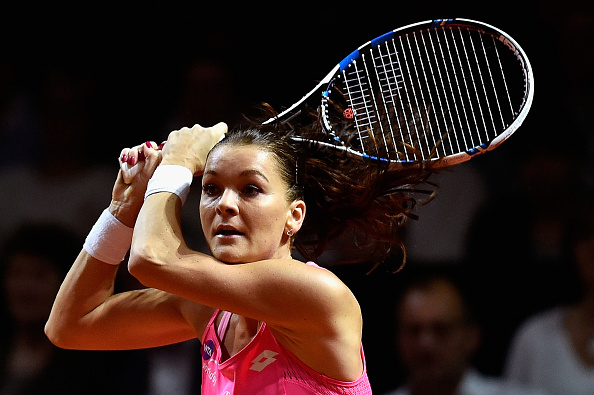 "We are delighted that we will be able to present a starter field of absolute Grand Slam level to our audience at the 40th Porsche Tennis Grand Prix," said the tournament director, Markus Günthardt. "The fact that so many top players have chosen Stuttgart again is a great confidence and shows that our overall package is right. Whoever was with us always comes back gladly".