After years of kicking around on the ATP World Tour as a decent player, Kei Nishikori burst onto the scene in 2014, becoming a major threat cemented in the top ten. While the Japanese is still waiting for that big title, he is getting closer. In 2016, there were very few players on the tour as consistent as Nishikori.
Win-Loss:
Nishikori went 58-21 in 2016, a career high in wins. He reached five finals, including a pair of Masters 1000 finals, scoring one title at the 250 level. He finished the season at number five in the world, which tied his best year-end finish from 2014. Of the 20 events he played, he reached the quarterfinals of better at 13 of them.
High Points
Consistency was the name of the game for Nishikori in 2016 and that was apparent right out of the gate. The Japanese would reach the quarterfinals or better at eight of his first nine events, the lone blip coming in Acapulco. That run included his fourth consecutive title in Memphis. After his Acapulco loss, he reached the quarterfinals or better at his next five events, and the semifinals or better of four straight events starting in Miami, where he reached his second career Masters 1000 final. He also reached his third straight Barcelona final before being dethroned by Rafael Nadal.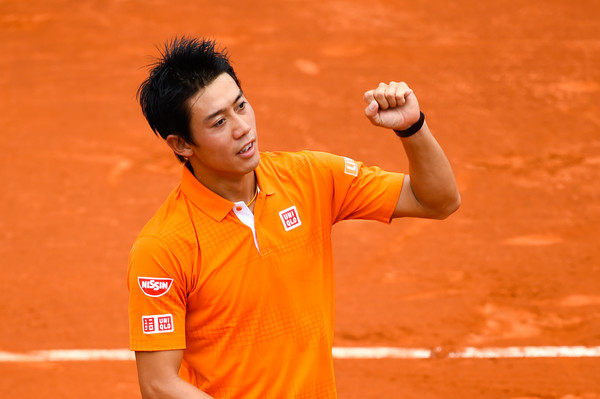 After a disappointing French Open and grass court season, Nishikori would bounce back on the summer hard courts, reaching the semifinals or better at three of his four events. That included a second Masters 1000 final of the season in Toronto, a bronze medal at the Summer Olympics, and his first Grand Slam semifinal in two years at the US Open, his best result at a major since reaching the US Open final in 2014.
Low Points
After being so consistent through the first half of 2016, things went completely off the rails for the Japanese star on grass. A hip injury would be the cause of his early exits at both events he played, first Halle where he gave away a walkover in the second round, and then Wimbledon where he withdrew from his fourth round match against Marin Cilic while trailing 1-6, 1-5.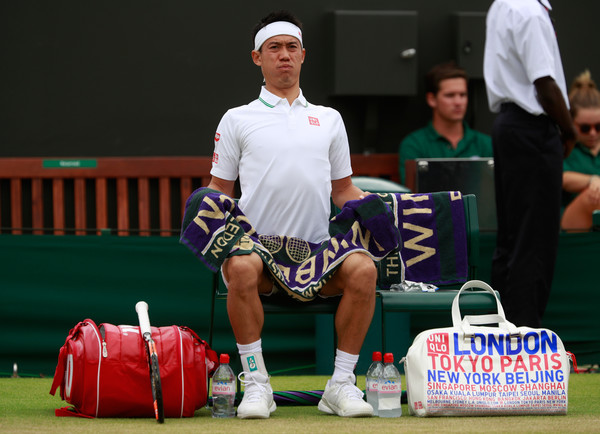 Even good things were not without controversy. While Nishikori's Olympic bronze medal was unquestionably one of the high points of his season, it wasn't all positive for the Japanese. He was at the center of intense criticism for taking a 10-minute break during that bronze medal match where he supposedly took a shower. These allegations cast doubts on his sportsmanship and tainted his victory in the eyes of the tennis world.
Nishikori appeared to be running out of gas down the stretch, as he struggled after the US Open. Starting in his home-nation's tournament in Tokyo, the Japanese would go 7-6 following the season's final major. A glute injury forced him to retire in Tokyo and caused him to skip Shanghai, limiting his play on his home continent to two matches. While he bounced back in Basel, he lost early in Paris and went 1-3 at the ATP World Tour Finals, which amazingly was enough to put him in the semifinals, where he was unceremoniously blown out by Novak Djokovic.
Best Results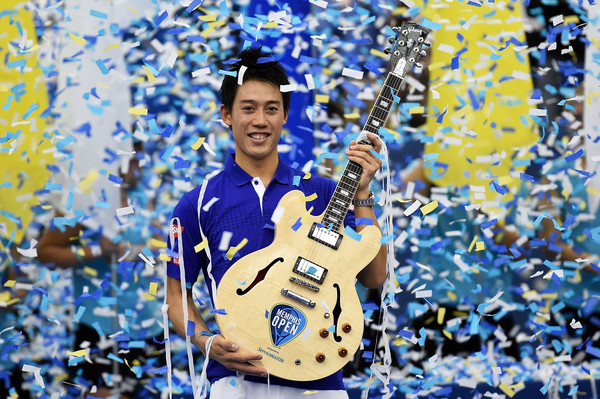 Nishikori's lone title came in Memphis, although he reached four other finals. He reached a pair of Masters 1000 finals in Miami and Toronto, along with a pair of 500 finals in Barcelona and Basel. For the first time in his career, he reached the fourth round or better at all four majors, his best result being his semifinal run at the US Open, where he lost to eventual champion Stan Wawrinka. He also added the controversial bronze medal in Rio.
Worst results
A testament to Nishikori's consistency in 2016 was his zero first round or opening match losses. However, he did lose his second match four times and gave away one second-round walkover (in Halle). His early losses included Acapulco (to Sam Querrey), Cincinnati (to Bernard Tomic), Tokyo (where he retired against Joao Sousa) and Paris (to Jo-Wilfried Tsonga).
Grade: B+
With the exception of the top two, Nishikori was probably the most consistent player on tour in 2016. The reason he doesn't get a higher grade is that he still failed to win the big matches. He only won five matches against top-ten opponents in 2016 and went on to lose his next match four times (the exception being the Olympics when he beat number five Nadal in the bronze medal match, but that was coming off a semifinal loss to number two Andy Murray). He's got the consistency, but to get into the As for 2017, he needs to start beating the big boys when it matters most.