22-time Grand Slam champion Serena Williams and 17-time Grand Slam champion Roger Federer have officially pulled out of the 2016 Coca-Cola International Premier Tennis League because of the economic woes India is currently facing.
The two superstars were set to play in the final leg of the event in Hyderabad, the capital of the southern Indian state of Telangana.
Recently, India's Prime Minister, Narendra Modi, announced that the nation would be shutting down two of the nation's largest bank notes in hopes of weeding out corruption in a nation where 80 percent of transactions are done in cash, a recent CNN article said.
This has caused a cash crisis in the country, sending ripple effects throughout the Indian economy.
"We have had challenges this year, and we were hoping to get past them," said Mahesh Bhupathi, the founder and managing director of the IPTL, in a statement.
"With the current economic climate in India and the uncertainty of spending money, I reached out to both Roger and Serena to explain the situation. They have both been very supportive of the IPTL the first two seasons and we look forward to bring them in future years," Bhupathi said.
Serena was set to play for the Singapore Slammers, while Federer was to play for the Indian Aces. An appearance by Federer would've marked his first competitive match since he decided to shut his season down to rest his knee back in July after Wimbledon. Serena has not played since September 2016.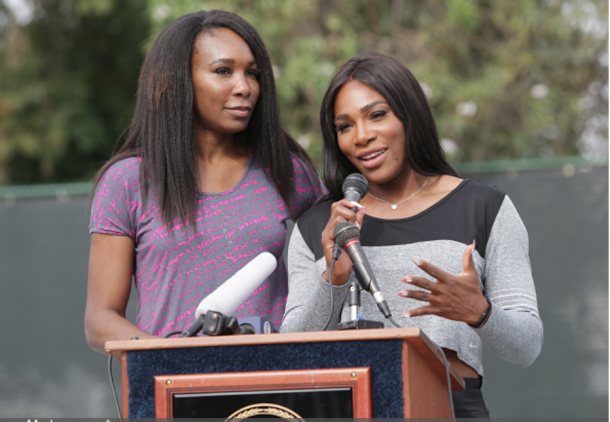 Tournament had been struggling before announcement
This cash crisis had caused the multi-city tournament to scale down from five cities to only three cities, affecting ticket sales. ESPN reported that ticket sales were already down significantly before this announcement came. The news of Federer and Serena's withdrawal will only cause ticket sales to fall even more.
The IPTL, which is in its third year of existence, now consists of four city franchises where players compete in team competitions. The four teams are the Aces, the Slammers, the Japan Warriors and the UAE Royals.
Serena has not played since her loss to Karolina Pliskova in the 2016 U.S. Open semifinals. She has been plagued with a shoulder injury. She is expected to return next year in Melbourne for the 2017 Australian Open, where she will look to win her 23rd Grand Slam title, which would break a tie with Steffi Graf.
Federer, who has now fallen to number 16 in the ATP World Tour Rankings, is now scheduled to make his return to professional tennis early next year. He is scheduled to compete alongside Belinda Bencic in the Hopman Cup in Perth, Australia.