After a remarkable 2015, with two titles won in Eastbourne and at the Rogers Cup and important wins over top players, including then World number one Serena Williams, Swiss teen Belinda Bencic seemed ready to further improve her performance in 2016, but a year full of injuries heavily affected her results. After a very good start on the first part of the season, when she reached her best ranking of world number seven, a back injury at the beginning of the clay season became a turning point for her performances, starting a downward spiral which compromised her year. A wrist injury that occurred to her at the Wimbledon Championships forced her out of Montréal, making her unable to defend her title at the Rogers Cup, and another fall on court in Wuhan gave her problems in the last part of the year.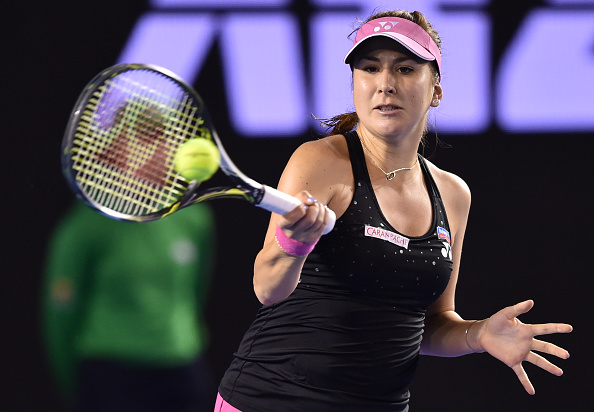 Win/Loss
The difficult year had caused 19-year-old Bencic to end her season with a negative record for the first time in her pro career, with 20 wins and 21 losses. Thirteen of her wins had occurred prior to her first injury in April, while she had struggled to win back-to-back matches since the U.S. Open. As a result, she ended her year ranked number 43, her lowest since August 2014.
High Points
Bencic started her 2016 following the momentum of her previous season, winning her first match in Brisbane 6-1, 6-2 against Sara Errani; a semifinal in Sydney, followed by a fourth round at the Australian Open and by two victories in Fed Cup – against Andrea Petkovic and Angelique Kerber – built up her confidence and helped her reaching her first and only final of the year in St. Petersburg, where she lost out to second seed Roberta Vinci. That match made her break into the top-10 for the first time, as the new world number nine. She also claimed a good run to the semifinals on the grass of 's-Hertogenbosch (where she had already reached the final the year before), falling to former doubles partner Kristina Mladenovic.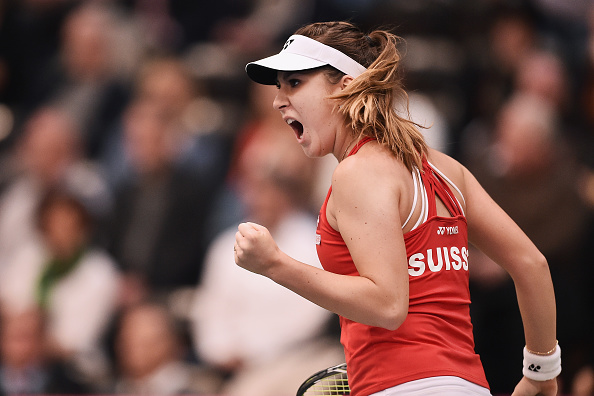 Low Points
After April and her first injury, almost all the rest of the year saw the Swiss in a constant struggle. She missed the whole clay-court season, including the French Open, and fell in the first round in Eastbourne, where she was defending the title. Another injury occurred at Wimbledon forced her to withdraw from her second title defense of the year at the Rogers Cup, and from the Olympics in Rio. After her return, she didn't manage to win back-to-back matches at any event aside from the U.S. Open, and suffered another injury in Wuhan, where she fell during her first round match against Svetlana Kuznetsova and was forced to retire.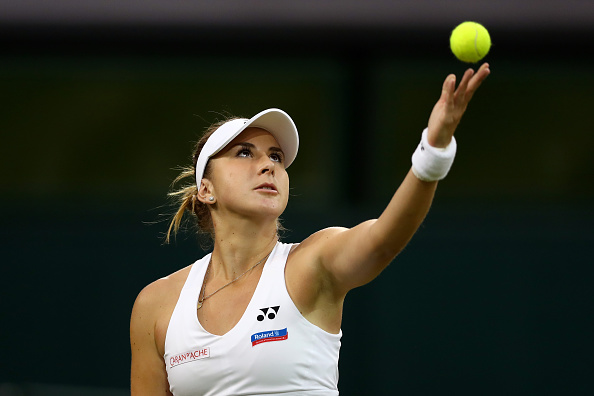 Best Results
Despite not being able to put any title under her belt, Bencic reached her fourth final at a Premier level in St.Petersburg, as well as a semifinal in Sydney – where she had been forced to retire against Monica Puig due to an illness – and another semifinal in 's-Hertogenbosch.
Without a doubt, her best result of the year came in the Fed Cup quarterfinals against Germany, where she won both her singles rubbers and defeated then-world number two and newly-crowned Australian Open champion Angelique Kerber in straight sets.
Worst Results
Bencic had twelve first-round losses during the year (including the second rounds she reached with a bye), nine of them happened after her retirement against Elena Vesnina in Charleston, where she suffered the back injury that also forced her out from the Fed Cup semifinals and from the French Open.
In Brisbane, she lost to the second round against qualifier Samantha Crawford, world number 142, while in Indian Wells, she fell in three sets against world number 97 Magdalena Rybarikova. She had two other losses by retirement against players outside the top 100, in Miami against number 101 Krystina Pliskova, and then at Wimbledon against Julia Boserup, world number 225, due to a wrist injury. After February, she failed to collect a win against any player ranked inside the top 40.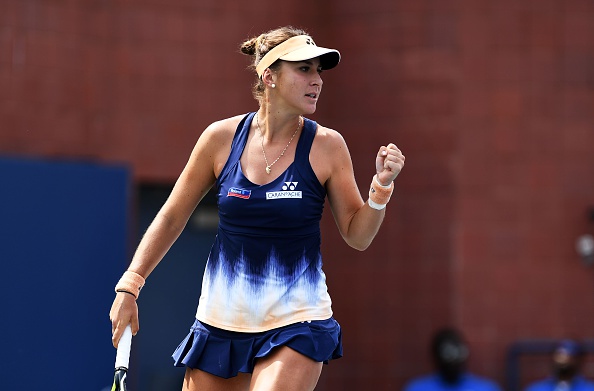 Grade: B-
Generally speaking, it's difficult to assign a grade to Belinda Bencic that doesn't count of the effect of the spiral of bad luck that affected her year. She had lived up to the expectations as long as she remained healthy, conquering an important target as the top-ten ranking, while her difficulties began as soon as she started to struggle with injuries. The Swiss had already proved herself capable of playing with consistency during the year, and if all those injuries didn't occur to her, her season would've probably ended in a very different way. No matter how disappointing her season could've been for her, she declared herself confident to come back in top-form, to write a completely different script for the year to come.