 The 12-time Grand Slam champion began 2016 in empathic fashion by winning a record-equalling sixth Australian Open title and clinching his second Grand Slam singles title of the year at the French Open thus becoming the first man since Jim Courier in 1992 to win the first two majors of the year. However, Novak Djokovic's second half to the season curtailed which saw him slip to number two in the rankings.
Win/Loss:
Djokovic boasted an impressive 65-9 win-loss record in 2016. The Serb reached 10 finals, which resulted in seven titles, but in the process he lost three finals including a defeat to Stan Wawrinka in the US Open.
High Points
Djokovic began the season carrying on where he left off the previous year by reaching seven finals in the first nine events of the year, resulting in titles in Doha by dispatching his rival Rafael Nadal in the final, a record-equalling sixth Australian Open title, triumphs in Indian Wells, Miami, Madrid and finally winning the French Open for the first time to become the eighth man in history to complete the Career Grand Slam.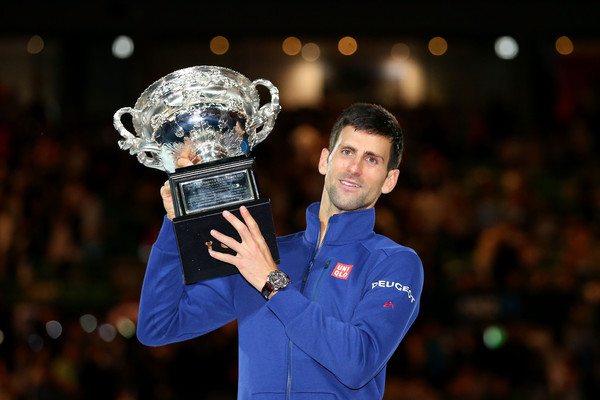 The 29-year-old would claim one more title after failing to defend his title at Wimbledon by winning the title in Toronto defeating Kei Nishikori in the final.
Low Points
After a dominant start to 2016, Djokovic retired from his quarterfinal match with Feliciano Lopez in Dubai as he was suffering with an eye infection which clearly affected his tennis as he wasn't playing to the best of his ability.
However, Djokovic once again had a successful run at the North American hard court events but his transition to European clay courts in preparation for the French Open got off to a nightmare start, as he lost to Jiri Vesely in the opening round of the Monte Carlo Rolex Masters, where he was the defending champion.
Following his triumph at Roland Garros, the second half of Djokovic's season was inconsistent. Unfortunately for the world number two, his chances of completing the Calendar Year Grand Slam were halted at Wimbledon when he suffered a shocking third round defeat to Sam Querrey.
At the Rio Olympics, Djokovic lost to 2009 US Open champion Juan Martin del Potro in the first round, and the Argentine defeated the former world number one at the London Olympics in 2012 in the bronze medal match, however, both players competed well in this entertaining contest which was full of emotion but del Potro was able to get over the line in two tiebreakers that left Djokovic leaving the court in tears as he knew that was his best chance of winning a gold medal.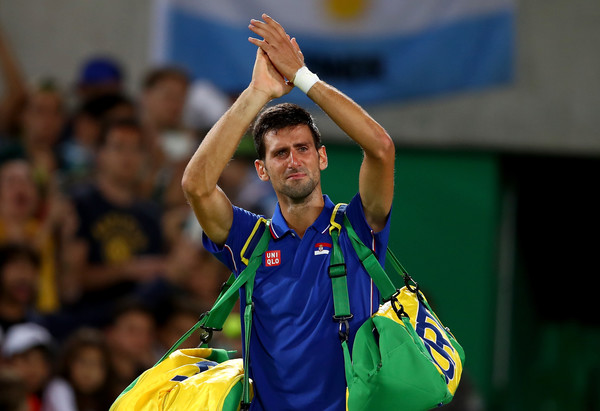 Following the disappointment in Rio, Djokovic had to refocus on trying to retain his title at the US Open. He hardly broke a sweat at as the reigning champion as Vesely retired in the second round, Mikhail Youzhny retired 4-2 down in the opening set and Jo-Wilfried Tsonga retired in the quarterfinals at two sets to love down. Once again, Djokovic ran into an in-form Stan Wawrinka who won his third Grand Slam singles title in three years.
All of a sudden with a failure to defend points, Djokovic was locked into a battle with Andy Murray for the world number one ranking. Djokovic suffered shocking losses to Roberto Bautista Agut in the semifinals of Shanghai and lost to Marin Cilic for the first time in 15 meetings in the quarterfinals in Paris, where he eventually relinquished his world number one ranking to Murray ending his impressive 126-week reign at the summit in the process.
However, Djokovic had the chance to regain the top spot from Murray at the ATP World Tour Finals in London but the three-time Grand Slam champion got the better of his rival in straight sets to ensure that Djokovic finished the year in the second spot despite winning two Grand Slam titles in 2016.
Best Results
The Serb won a staggering six titles in the first half of the year and a lone title in Toronto after Wimbledon. Furthermore, Djokovic's standout results were his Australian Open and French Open title triumphs defeating Murray on both occasions.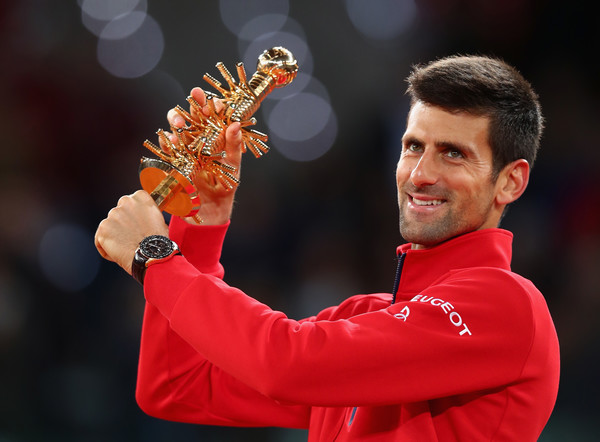 Runner-up finishes in Rome and the ATP World Tour Finals losing to Murray twice and relinquishing his US Open title losing to a red-hot Stan Wawrinka were also his best results in 2016.
Worst Results
Despite looking seemingly unbeatable in 2016, Djokovic has suffered some shocking losses throughout this year. The loss to Jiri Vesely in the opening round in Monte Carlo, a third round defeat to Sam Querrey at Wimbledon, a first round exit at the Rio Olympics losing to eventual silver medalist Juan Martin del Potro, a disappointing semifinal round exit in Shanghai losing to Bautista Agut and a quarterfinal exit in Paris at the hands of 2014 US Open champion Marin Cilic which has seen the Serb fall to number two.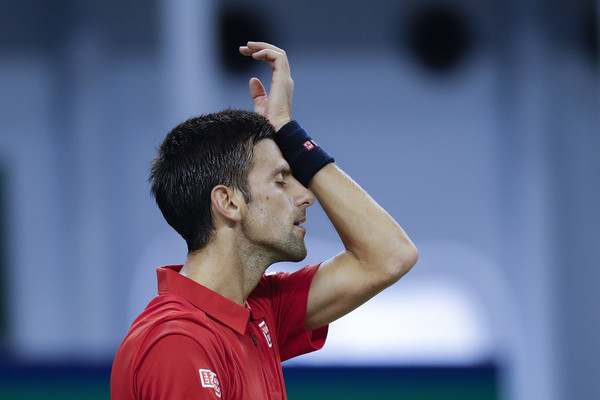 Grade: A-
Despite being inconsistent in the second half of the season, Djokovic has only lost three finals in 2016. He has also still won two Grand Slam singles titles and picked up four Masters 1,000 titles in Indian Wells, Miami, Madrid and Toronto which cannot go unnoticed.
The Serb dominated most of the competition that was in front of him in 2016 and Murray marginally performed better than his rival this year.
The 12-time Grand Slam champion has since parted ways with Boris Becker, and it will be intriguing to see how Djokovic will perform in 2017 without Becker by his side, however, the Australian Open starts in January, and Djokovic always performs well in Melbourne.
Djokovic should still be motivated next year to regain his world number one ranking and his quest to overtake Roger Federer's haul of 17 Grand Slam singles title will be in question next year depending on how he performs.