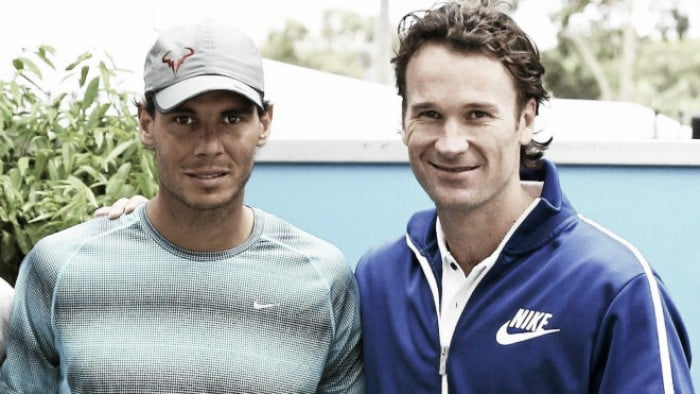 Rafael Nadal is building his coaching team in a bid for a strong and successful 2017 season. Currently sitting at number nine in the rankings, the Spaniard hasn't won a Grand Slam title since 2014 and has yet again been plagued with injury struggles, missing out the last portion of the season due to a wrist injury.
Moya's switch
Clearly a sought-after coach, Carlos Moya accepted a position on Nadal's team after coaching world number three Milos Raonic for the entirety of 2016. Moya helped the Canadian have his best season yet, as he reached finals in both Wimbledon (his first slam final) and Indian Wells, along with qualifying for the ATP World Tour Finals in London for only the second time in his career.
However, Moya's switch appears logical. He's a long-time friend of the Nadal's and was one Rafa's first major influences in his career, playing with the former world number ever since he was a child. Nadal released a statement on Saturday, saying that 'to have someone like Carlos, who is not only a friend but also a very important person in my career, is something special."
Nadal will retain his uncle Toni Nadal, who has been his coach since childhood, along with Francis Roig.
Moya seems convinced he will be a useful addition to the team, stating that, 'to be able to help Rafa is something special for me and I am sure that, together with Toni, Francis and the rest of the team we have a great common project.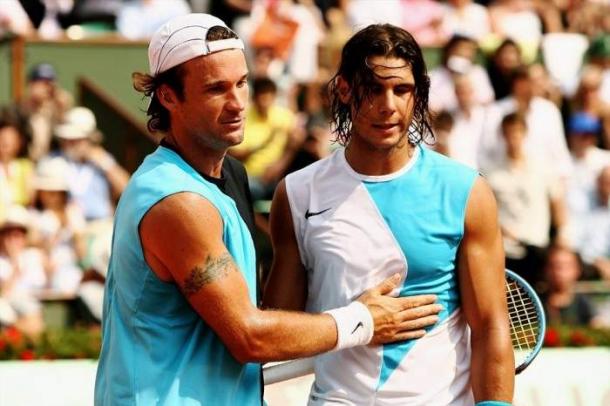 His role
Along with joining Nadal on tour, Moya will also become an important addition to the Spaniard's new academy in his hometown of Manacor.
'He will be next to me on my practice and competition. At the same time he will also join the Rafa Nadal Academy by Movistar working with Toni and the rest of the technical team.', explained the 14-time Grand Slam champion.
It has been clear for a few years that an extension of Nadal's coaching team would be a positive move, as a new influence on the team would both help his confidence and add something new to his game. John McEnroe certainly thinks so, explaing to MARCA that "Rafa is a great champion and plays with energy, but it is time to ask if he needs fresh stuff in his team.
The effects that Moya will have on Nadal's results in 2017 are yet to be seen, but this kind of addition, a coach that's both skilled and already close to the Spaniard, will surely prove to be a good move.