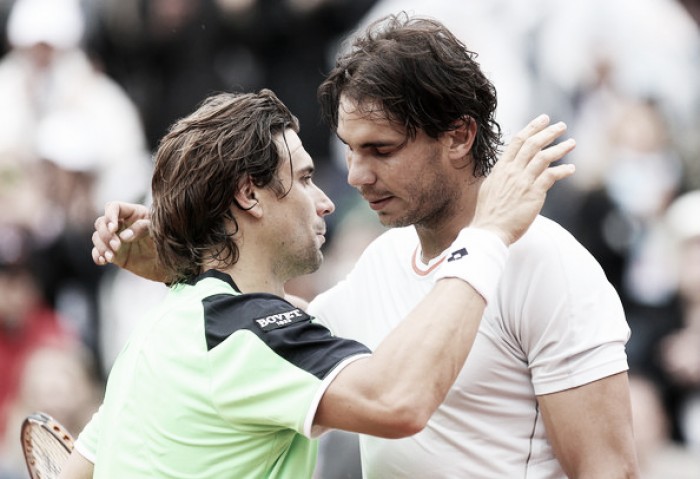 After years of being the dominant nation in men's tennis, Spain really fell off the map in 2016. This was highlighted by the struggles of Rafael Nadal, who failed to reach a major quarterfinal and missed a large chunk of the year with injury. After a steady decline over the last three years, many are speculating that the 14-time major champion may be finished as a serious competitor.
One person who disagrees with that assessment is Nadal's fellow struggling Spaniard, David Ferrer. The former world number three who slid out of the top 20 in 2016 (his lowest ranking since 2004) spoke to El Paris about whether or Nadal can still compete on the ATP World Tour.
Why Stop?
There were flashes of the old Nadal in 2016, most notably when he won Monte Carlo for a ninth time, but the Spaniard continued to struggle with injuries and inconsistency throughout his injury-shortened season. Despite seeing his results steadily decline over the last three season, Ferrer believes that Nadal can still compete, saying, "he is still a top-10 player and has still chances to win Grand Slams. This year in his best moment, he got injured."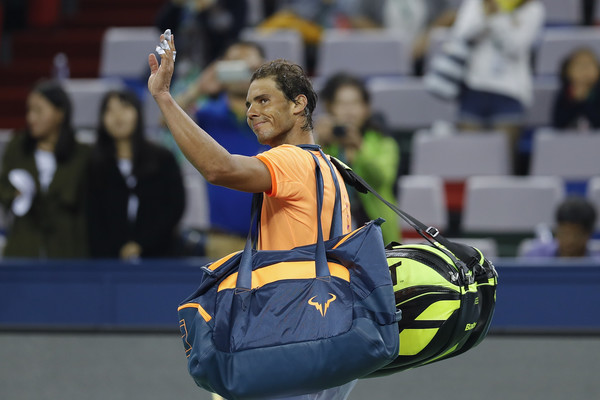 In response to the suggestion that Nadal should retire, Ferrer was adamant that "if the sport makes him happy, he can keep Going in the good and bad way, it works like this: when things go well it's everything okay, but when they do not. It's up to the sportsman to decide what to do. It's like if I say to any worker to stop doing his job because did not do it well. It's the same."
Looking Ahead to 2017
Nadal ended his season after an early loss in Shanghai. It was a wrist injury suffered during the clay court season that derailed his campaign, forcing him out of the French Open, Queen's Club, Wimbledon, and Rogers Cup. After returning from the injury at the Summer Olympics in Rio, where he finished fourth, he only reached the quarterfinals at one of his last four events.
The 30-year-old has spent the off-season so far training at his new tennis academy in Majorca. He has not given very many updates on his health, although he continues to practice with some fellow tour players. He also recently announced that fellow Majorcan Carlos Moya has joined his coaching staff for 2017. Nadal's year-end ranking has decreased every year since finishing the season at number one in 2013.