 Two-time Wimbledon champion Petra Kvitova was attacked in her apartment Tuesday morning by a man with a knife, forcing the world number 11 to undergo emergency surgery on her left hand.
According to the star's Facebook page, she fought-off the attempted robber, "badly" injuring her left hand in the process. It is currently unknown how severe the injury is.
Kvitova's PR manager, Katie Spellman, confirmed on Twitter that the star underwent surgery to repair her left hand as much as possible. Spellman described the surgery as "successful."
According to Spellman, Kvitova's surgery lasted three hours and 45 minutes. Doctors repaired two tendons in all five digits of the left hand as well as two nerves.
Kvitova will have to wear a cast on her hand for six to eight weeks, and she will be unable to bear any weight for three months, Spellman said.
Before the surgery took place, Kvitova confirmed the reports via social media, giving her fans an update on the situation.
"Thank you for all your heartwarming messages. As you may have already heard, today I was attacked in my apartment by an individual with a knife," Kvitova wrote on her Facebook page hours after the attack.
"In my attempt to defend myself, I was badly injured on my left hand," the world number 11 said. "I am shaken, but fortunate to be alive. The injury is severe and I will need to see specialists, but if you know anything about me I am strong and I will fight this. Thank you all again for your love and support and now I would appreciate some privacy while I focus on my recovery."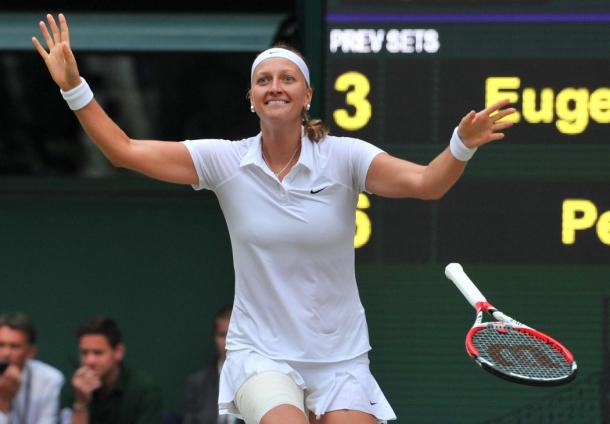 Karel Tejkal, a spokesman for the Czech Fed Cup team, said the incident, which he called a burglary, occurred in Prostejov, a city in the eastern region of the Czech Republic. Tejkal said the attack looks like it was a random act and not a planned action.
Frantisek Korinek, a police spokesman in Prostejov, said the attacker from the scene, a man believed to be around 35-years-old, was at large. He said police have launched a manhunt.
According to reports, the suspect gained entry into Kvitova's building by posing as a maintenance worker.
Kvitova's countrywoman, world number 62 and former French Open finalist Lucie Safarova, spoke on public radio following the attack, describing it as "horrible."
"Things like that are shocking to all of us," Safarova said. "It can happen to any one of us. That's really terrible."
Kvitova was transported to a hospital in Brno, the country's second-largest city, roughly 40 miles away, where her surgery took place. Her injuries are not considered to be life-threatening.
Many fellow stars took to social media to wish Kvitova a speedy recovery.







With Kvitova being left-handed, the injury could severely affect her play going forward. The 26-year-old had coincidentally just announced her withdrawal from the Hopman Cup in early January due to an ongoing foot injury.
For the former world number two, this injury and recovery time from surgery means she will defintely miss the 2017 Australian Open in Melbourne. It is also likely that she will miss the 2017 French Open in Paris. However, at this time, her health is the only thing that matters.