 There is no question that the downward-trending Rafael Nadal is in desperate need of someone to help him turn his game around. Earlier this week, Nadal's fellow Majorcan Carlos Moya was brought in to be that someone. Moya seemed like a logical choice as he has been a friend and mentor for the 14-time major champion since he was a kid, but in an interview with ABC Spain, the former world number one said that he has high hopes for his charge and will put friendship aside if that's what it takes to get Nadal back to the top of the game.
Veteran Presence
It's not at all surprising that a struggling veteran like Nadal would bring in a former player to help guide him through the later stages of his career. Moya pointed to this as one of the reasons he believes that he can help Nadal. The 1998 French Open champion explained that "I was on the Tour not a long time ago. For Toni [Nadal] and Francis [Roig] it's fundamental that I know Rafa so well. We know each other since years and we have always got along well. I suppose they will try to use my experience as player. I think they wanted to hire a person from the outside, but not a stranger."
Legend has it that Moya, who, like Nadal, hails from the island of Majorca, knew that Nadal would be a better player than him when, just after his 1998 French Open victory, Moya asked a pre-teen Nadal if he wanted to have a great career like him, only for the kid to say no, he wanted more. Moya has been a part of Nadal's life for a very long time, which he believes will help him coach the younger Spaniard.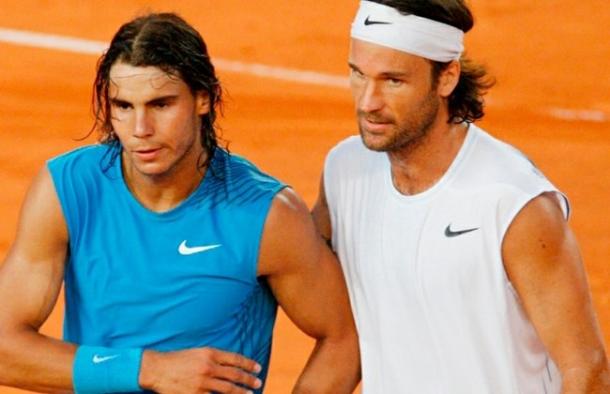 Moya said, "I know Nadal's world, I am on the same wavelength as Toni as well. Nadal believes in me, not only in tennis but also at a personal level. Our relationship goes beyond the court, but there are also many other reasons why we are such good friends. And Rafa always knew what I wanted him to improve. You will need to split the roles and understand that from one side he's my friend, while from the other one I will demand the maximum. Even because I definitely believe he will play for many more years."
Moya pointed to his recent coaching experience as an example of why he believes he can help Nadal. "I trust [Nadal] like I did with [Milos] Raonic when I accepted to work with him. I think he can be world no. 1 and can win Grand Slam titles again. This is Rafa Nadal." Moya spent 2016 coaching Raonic, guiding the Canadian to a career-best season where he reached his first career Grand Slam final at Wimbledon and finished the season at a career-high of number three in the world.
All that being said, Moya is not going to let friendship get in the way of the job he has been tasked with, saying, "I will be demanding like no else, the friendship will be swept aside."
Solving the Problem
It's been hard to pinpoint what's been wrong with Nadal over the past three years, during which he's only won one Grand Slam title, way back in 2014. He's been injured and ill often, but he's also suffered inexplicable losses when perfectly healthy, implying that his struggles have been mental as much as physical.
When asked what the current world number nine needs to do to turn things around, Moya said, "The most important thing is playing injury-free. Rafa needs continuity and confidence. If he is healthy, will play at his best." However, when trying to explain what's been going wrong over the past few years, Moya suggested that "I don't believe he dropped his tennis level. A player like Nadal doesn't forget how to play tennis. But actually, he may have lost confidence. In the life of a tennis player there are matches that are turning points. A match lost at the decisive tie-break for example. Rafa will need to win those matches again."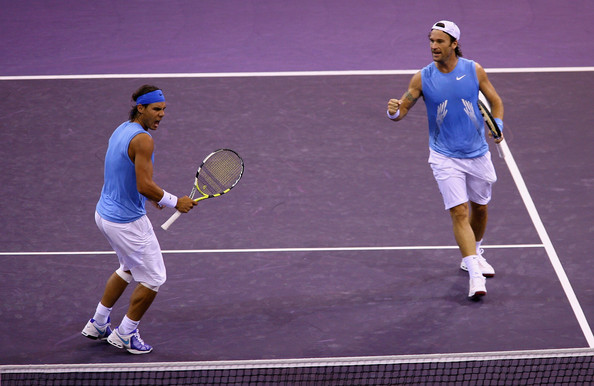 Nadal is now surrounded by a full coaching team, as Moya joins Toni Nadal and Francis Roig. When asked if Nadal needed a third coach, Moya explained that "The player is always the boss. But the coach can give that 1% of improvement that can make the difference between being no. 1 or 2. He can give organization, technique, and tactics. It´s important, always being aware that the player goes on court."
Nadal will open the season at the Brisbane International in the first week of January, entering the year at his lowest ranking to start a season since 2005, number nine. Nadal won two titles in 2016, but has not reached a Grand Slam quarterfinal since the 2015 French Open and has not gotten past a major quarterfinal since winning the 2014 French Open.