 In front of a full house at the 2017 ASB Classic, Madison Brengle delivered the first big surprise of the season four days into the New Year, ousting Serena Williams, 6-4, 6-7(3), 6-4, in an entertaining two-hour-and-13-minute clash to make just her third WTA-level quarterfinal in the last 12 months.
Tenacious Brengle Steals Opening Set
After dropping just one game in their first meeting 18 months ago on the red clay of Madrid, a similar story appeared to be on the cards for Williams as the former world number one quickly raced out to a 4-1 lead, though she was forced to work harder than she would've liked, specifically on the break points. The top seed needed four opportunities before she could finally break down the Brengle serve and move into the dominant position everyone has become so accustomed to seeing of late.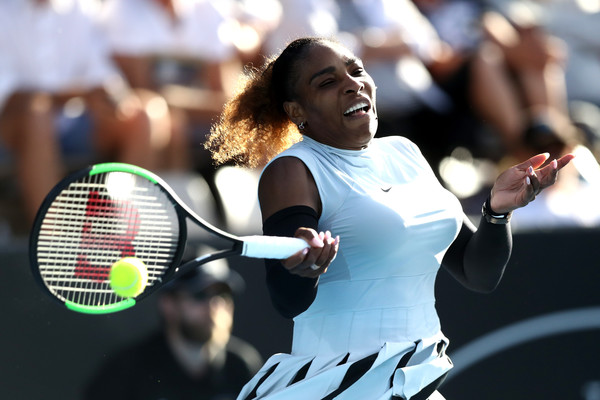 However, Brengle, whose craftiness was beginning to show early signs of troubling Williams, wasn't prepared to go down without a fight this time around, and impressively steadied the ship with the help of some untimely miscues from the former world number one. Within a matter of minutes, the world number 72 had reeled off three games in a row without having to do very much at all in truth, as the majority of the points she won came from errors that flew off the racquet of her compatriot.
With parity now restored at four-games-apiece, errors continued to spew into Serena's game, allowing Brengle to extend her run of games to four, and eventually five, as she closed out the opening set, 6-4, in just 36 minutes with the help of yet another unforced error from Williams off the return.
Williams Fights Valiantly to Force Decider
The first half of the second set began similarly to much of the first as Brengle continued to go toe-to-toe with Williams, with the majority of points more-or-less resulting in either a winner or an unforced error from the latter. After the first six games of the set went with serve, it was clear that Brengle was beginning to race towards the finish line, as an increasingly weary and frustrated-looking Williams handed over the first break of the set with yet another unforced error, this time on a drive volley.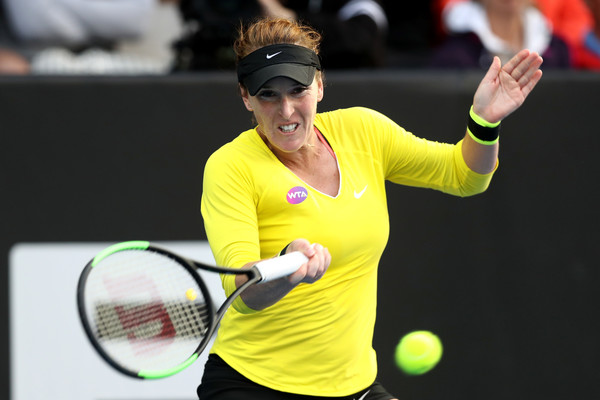 A set and 4-3 to the good, Brengle desperately needed a hold more than ever to move one step closer to the finish line, a feat a lot easier said than done and made all the more difficult by a resurgent Williams, who was slowly beginning to wake up from a nightmarish first set and a half.
Swinging freely and finally beginning to find her timing again, the former world number one came roaring back in signature Serena style. Once she broke straight back, the 22-time Grand Slam champion emphatically consolidated the break at love to edge her nose back in front. Soon thereafter, it seemed like only a matter of time until Williams would earn her first set points of the contest but when the time came to take them, she was unable to convert any of her four opportunities, allowing Brengle to escape and level up at five-games-all.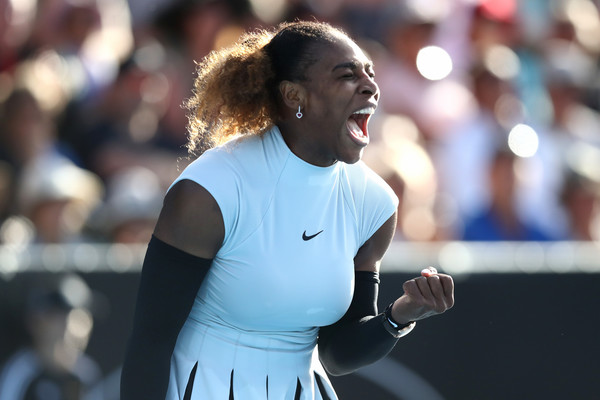 With both players able to hold their serves from there, a second-set tiebreak ensued, with Williams racing out to an early lead and never looking back, eventually converting her sixth set point of the contest to force a decider.
Brengle Completes the Upset, Secures First Top 3 Win
The final set went with serve until a pivotal 10th game changed everything. Having not been able to make any inroads on the Williams serve all set, Brengle made one desperate push with her compatriot under pressure, and it worked. Racing out to a 15-40 lead, suddenly, the world number 72 saw herself staring down two match points to secure the biggest win of her life.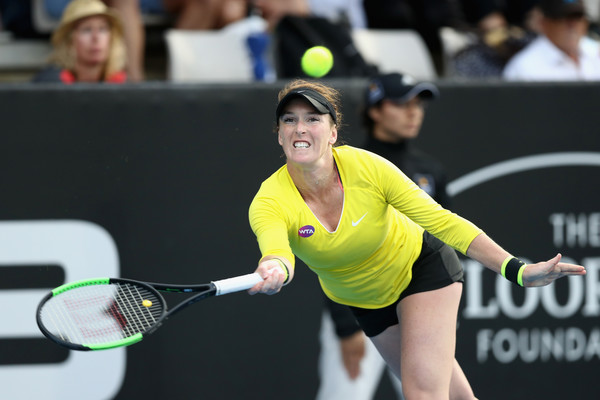 But while the former world number one was able to save both match points, the second of which with a breathtaking crosscourt angle, she was unable to save a third as an untimely double fault clinched Brengle the victory in a couple minutes shy of the two-hour and 15-minute mark.
"Honestly, I have no idea [how I just beat Serena]," Brengle said, while still in a complete state of shock and disbelief, during her post-match interview. "I just played one point at a time and tried to run down every ball. It was difficult conditions with the wind. I just tried to fight for every point."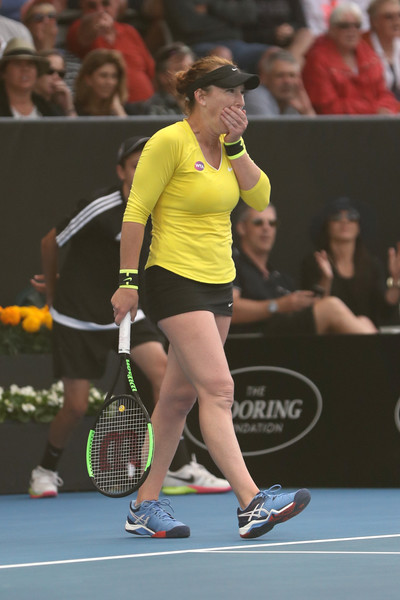 Stats Corner: Unforced Errors and Missed Chances the Downfall of Serena
In the end, Brengle's consistency won the day in a match that saw her hit just 18 unforced errors, compared to Williams' 47. In fact, the world number 72 hit just one winner in the opening set but made more than three times less unforced errors than Serena, a statistic that pretty much sums up the match in a nutshell.
In addition, Brengle was surprisingly efficient on break points, given Williams' tendency to bring her best tennis when under pressure, converting four of eight break point opportunities, while the top seed converted just two of 12. One must wonder what could have happened if Williams was able to convert one or two more of those 10 missed chances, given how most of them came late in the second set.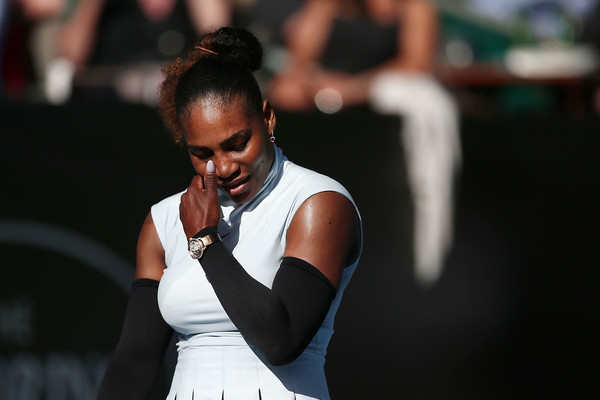 Up Next for Brengle: Ostapenko
Awaiting Brengle in the quarterfinals will be seventh-seeded Latvian teenager Jelena Ostapenko, who dispatched Croatian veteran Mirjana Lucic-Baroni, 6-2, 7-6(3), earlier in the day. The pair has never met before, but it will likely be a similar type of opponent for Brengle, as Ostapenko loves to get on the front foot and take the ball early.