 Former world number one Serena Williams suffered a setback in her preparations ahead of the Australian Open, where the American is chasing an Open-Era record of 23 Grand Slam singles title and the seventh title in Melbourne of her career. Williams was competing in her first event since a semifinal defeat at the hands of last year's US Open finalist Karolina Pliskova last September. The 22-time Grand Slam champion lost to compatriot Madison Brengle in three sets in the second round of the ASB Classic in Auckland and she struggled to adjust to the windy conditions.
Williams spoke to the media at a press conference after her shocking loss to Brengle where she committed 88 unforced errors and only converted two out of 12 break points chances. "I really think I played, I'm trying to think of a word that's not obscene but that's how I played."
The disappointed American continued, "88 unforced errors are too much, just way too many. It's a lot. I can't expect to win hitting that many errors, I couldn't get used to the wind, my opponent was playing in the same conditions, and maybe the wind was more suited for her game, but it was really annoying me for whatever reason."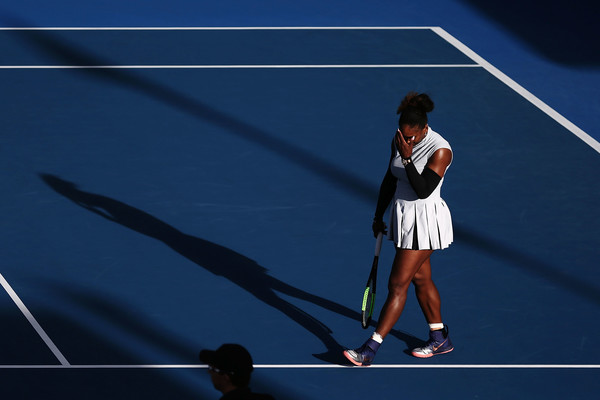 The 22-time Grand Slam singles champion was competing at the ASB Classic for the first time in her career and said that the conditions at the Australian Open will be different. "I felt good (after the second set), but I never got into my rhythm, I never hit any returns in the vicinity in the court. I've never returned like that in my life, It's a little frustrating, especially since I worked so hard in the off-season, but at least the conditions won't be like this in Melbourne."
To conclude the interview, Williams said that her compatriot coped with the conditions better than her. "She obviously did a much better job than I did. I really abhorred the conditions, I don't think I've ever hit 88 errors in my career, I could google that and that's probably accurate. So there's no need to look back on such a crappy game!"