 The higher you climb on the ATP World Tour, the harder the ascent becomes. In 2016, Milos Raonic took several big steps forward, reaching number three on the ATP rankings. But the road is not about to get any easier, and Raonic knows it. The 26-year-old wants to continue climbing, and he spoke about what he needs to do earlier this week in Brisbane.
Consistency a Requirement
During a pre-tournament press conference in Brisbane, where he is the top seed and defending champion this week, Raonic explained that becoming the world number one is his goal and he knows what he needs to do to reaching that goal.
According to Raonic, "It's called doing everything I can to put myself in that position. It's about consistency throughout the weeks. Obviously, you have consistency from the top two players, especially the last few years, that's been unmatched and unparalleled. Obviously, it's not good enough to play well for a few weeks. It's about playing well throughout the whole season, which is the most difficult challenge."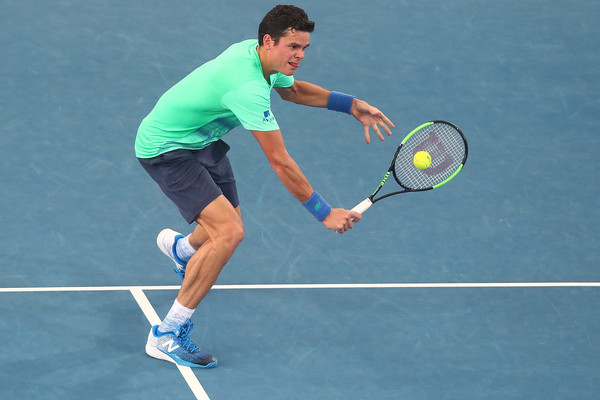 Raonic currently sits 6330 points, more than twice his current point total, back of Novak Djokovic for a career-high number two ranking, while he is 6960 points behind Andy Murray for the top spot.
New Pressures
The world number three is the top seed and defending champion this week in Brisbane, seeded ahead of major champions Stan Wawrinka and Rafael Nadal (who is Raonic's quarterfinal opponent). With such a packed field, this may be the most pressure the Canadian has faced in any title defense he's ever had.
Speaking about how it feels to be back in Brisbane as defending champion, Raonic said, "It's a great feeling, obviously. It even showed last year when I came here, as coming back as a finalist from 2015. So it's a tournament that I have a lot of great memories at, I know I can play well at, and that I have obviously grown to have that comfort in bringing out some of my best tennis."
Raonic kicked off his title defense and 2017 season with a blowout win on Thursday, dropping only five games in his second round win.