 The "GOAT" (Greatest of All Time) question is always an awkward tennis conversation that pops up with different journalists, fans and even tennis players themselves having their own opinion on that certain subject. Furthermore, it can be difficult to judge as players from different Eras have played with different racquets, and before the Open Era, Grand Slams featured fewer rounds.
During an interview with Eurosport, 14-time Grand Slam champion Rafael Nadal was asked by Eurosport, who is the GOAT, and the current world number nine responded. "I would say it's between Federer and Laver, I think it's a correct definition thinking about the tennis history. Then we will see, there are some good players that are still playing like me, Djokovic is one of the best players as well, he is still playing and could be the best player ever."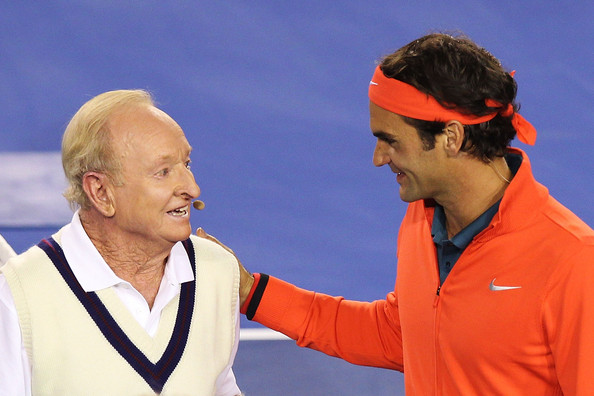 Nadal even self-assessed himself, and said that he had the opportunity to break some records but injuries have intervened in his career which has meant he has missed out, "At some stage, it seemed that I could beat some record, now people changed his opinion but you never know what can happen, it depends on injuries and other things. Every year something can happen and I will try to be ready."
Although the Spaniard has had injury woes in his career, he is very grateful for what he has achieved and he never imagined in his wildest dreams that he would have had a successful career, "I achieved things that I could never dream of. At the same time, there were some injuries that influenced me in the important moments of my career. I was always supported by my team and family in the difficult moments, they were always with me. Which is my goal now? Winning every match I could, not only Grand Slam titles."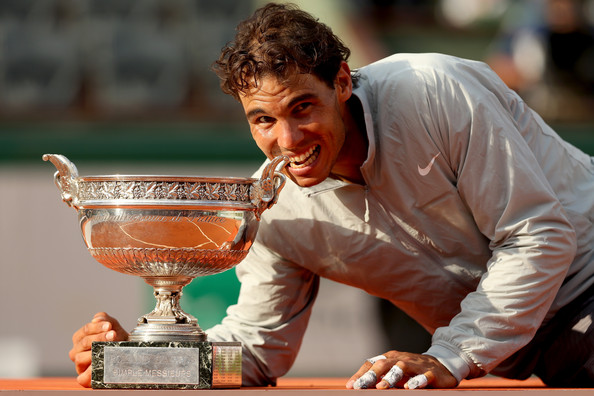 The former world number one started his 2017 campaign at the Brisbane International, and he suffered a three-set loss to world number three Milos Raonic. The Spaniard now travels to the Australian Open, where he was a champion in 2009, and a finalist two further times in 2012 and 2014. Nadal hasn't reached a Grand Slam quarterfinal since the French Open in 2015 and hasn't won a Slam since the same tournament, the previous year. However, the signs from Nadal so far this season, seems to be encouraging, and expect the former world number one to move up in the rankings and challenge at the Slams again.