 Milos Raonic has admitted he has stayed in contact with American tennis legend John McEnroe despite the pair's split during the summer.
The Canadian appointed McEnroe to his team before the grass court swing last summer but the pair parted ways before fall.
Raonic reached the finals of both the Queen's Club and Wimbledon under the 57-year-old's tutelage.
Remains an adviser
"John's still an adviser to me, we still talk on a constant basis and wee caught up in the off-season in New York," said the world number three who reached the semi-final in Brisbane this past week.
The 26-year-old also admitted he will meet with McEnroe when the American visits on media duties ahead of the start of the Australian Open on January 15.
Raonic reached his first Grand Slam final under the stewardship of the now-departed Carlos Moya and McEnroe and says being able to "step up in the second week of Grand Slams" is a deciding factor when appointing a coach.
"What I'm looking for the most is what I can do about those top two guys the most, to make the step from No. 3 to No. 2 and hopefully No.1," said the Canadian who secured the year-end world number three ranking ahead of Stan Wawrinka after a strong showing at the ATP World Tour Finals.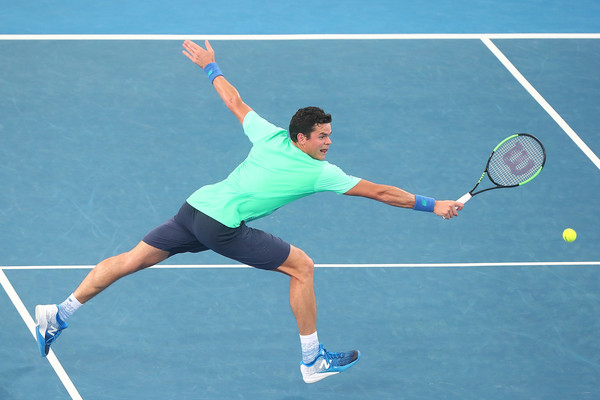 A fruitful pairing
The world number three attributed much of his success on the grass courts last summer to the influence of the 57-year-old.
Raonic vowed he would be back to face Andy Murray in the Wimbledon final when he fell in three closely fought sets to the Brit in the final at Queen's Club.
He also said his game become more aggressive and he was able to utilize his big serve on the quick-skidding surface.
McEnroe was questioned during Wimbledon for his commitment to his media duties while coaching the 26-year-old, with the pair splitting before the U.S. Open but remaining on good terms.