 On a soaring day at the Apia International Sydney, second seed Pablo Cuevas defeated Nicolas Mahut 6-4, 2-6, 6-2 to advance to the quarterfinals, where he will face Gilles Muller.
Lone break goes the way of Cuevas
Nicolas Mahut started the match with a comfortable hold of serve. Cuevas, on the other hand, dropped the two points. In the next game, the Uruguayan brought up double break points. He then forced the error and went on to consolidate to take a 3-1 lead. The world number 22 fell behind love-30 in the scoreline before going on to win the next four points on the bounce to stay ahead.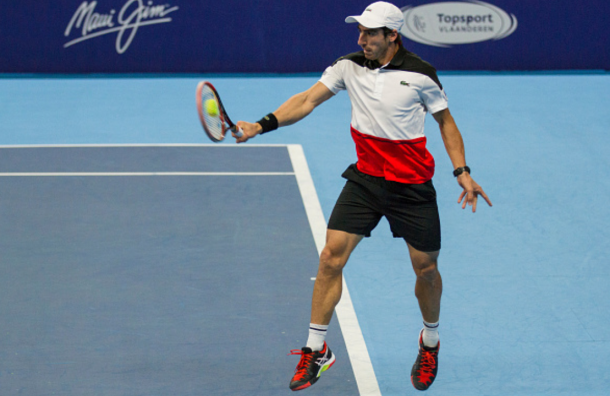 The number two seed then had a love-30 lead of his own but Mahut held serve to stay in the match at 5-3. Now serving for the set, Cuevas reached set point at 15-40. However, Mahut applied pressure on the number two seed by denying him and bringing the game to deuce. Cuevas eventually put the set to bed, 6-4.
Mahut fights back to draw level
Cuevas from the off put the Frenchman under immediate pressure in the first game of the second set, bringing up a break point at 30-40. Mahut then hit a winner to vanish the point but was forced to save a second break point just a few minutes later as he went on to hold to avoid going even further behind on the board. Both held serve temporarily with the set at 2-3 in favour of the 34-year-old. The Frenchman forced the error to bring up a double break point chance.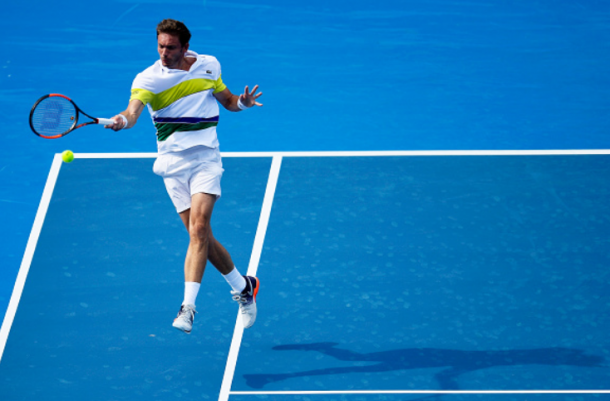 Cuevas managed to save both, bringing the game to deuce. A winner from Mahut presented him with a third break point, which he would take. He consolidated a game later to take a 2-5 lead. Clearly angry at going a break down, unforced errors flowed off the racket of Cuevas with Mahut reaching a set point. The Frenchman made it one set apiece with Cuevas smashing a backhand into the net.
Cuevas runs away with set, clinches victory
Following a toilet break, the Uruguayan came out looking fresh. He brought up a break point in the very first game at 30-40. A winner in the next game gave Cuevas the early break. He followed that up with a hold of serve to love as he made the perfect start to the final set, 2-0.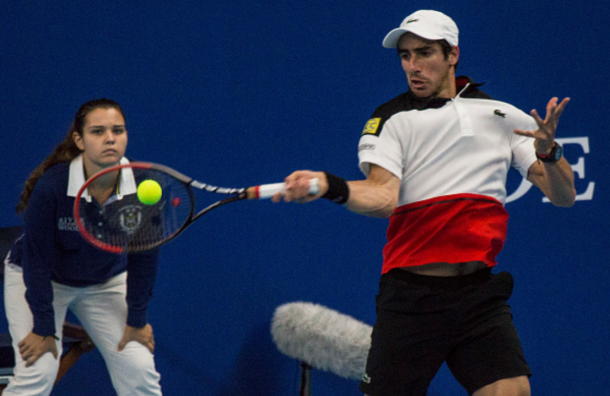 Both then held serve and with the score now at 4-2, the number two seed pressurised Mahut into forcing an error as double break points arrived. Mahut saved one of them but couldn't save another as Cuevas broke to serve for the match, which he did indeed, finishing off with an ace for a three-set win.