 17-time Grand Slam champion Roger Federer returns to Melbourne for the 2017 Australian Open to play his first Grand Slam event since Wimbledon last year, a year in which the current world number 17 only played two Grand Slam tournaments.
Knee surgery caused the Fed-Express to miss much of the season, and his ranking dropped as a result. It could take the Swiss number two longer than expected to rebound and gain momentum on the ATP World Tour, and his fans should be patient as he regains his ranking points throughout the season.
For Federer, simply returning to the tour and playing pain-free tennis would be a significant victory for the Swiss Maestro. However, for many of his fans, they long for the return of Federer hoisting trophies.
Federer has not won a Grand Slam since the summer of 2012, but the hope and expectations remain high for the 17-time Grand Slam champ, as many in the tennis world still believe Federer has an 18th major in him.
While he has made a few Grand Slam finals since 2012, Federer has yet to gain the elusive 18th title. At 35-years-old, his age will continue to be a factor, and his sustained injuries from last season will play a major role in his rebound, both in terms of his form and in terms of his rankings.
Overall, however, his fans need to remain patient about Federer's progress season. His ranking is likely to drop even further after the Australian Open, as he must defend the points from his semifinal run last year. However, as the season progresses, the 17-time Grand Slam champion will have plenty of time to move up the rankings, and he should have every opportunity to get back to where he left off last year.
Federer faces tough start to year in Melbourne
As expected, Federer was placed in a difficult spot as the 2017 Australian Open draw was just announced. After missing significant time on the ATP World Tour due to injury, Federer's ranking dropped to 17 in the world, placing him as the 17th seed for this year's first Grand Slam down under. This is his lowest seeding at a major since the 2001 French Open, where he was unseeded.
Federer was given a gift to begin the tournament, as he is guaranteed to face two qualifiers in the first two rounds of the tournament. However, the level of competition would significantly rise in round three.
Federer drew somewhat of a break, however. Should both players advance, Federer would face 10th-seeded Tomas Berdych in the third round. The Swiss number two has played well against the world number 10 throughout his career, as Federer currently holds a 16-6 head-to-head advantage over the Czech.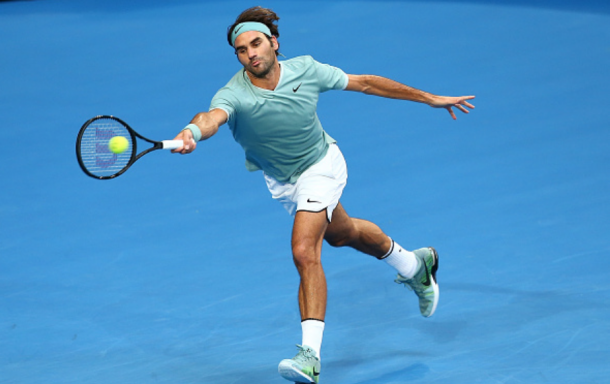 Should Federer advance past Berdych, he would be projected to meet Kei Nishikori in the round of 16, top-seeded Andy Murray in the quarterfinals, Stan Wawrinka in the semis and then world number two Novak Djokovic in the finals. Federer has never defeated four top-10 players in one major.
Overall, this is not a bad draw for the Swiss Maestro, considering he could have potentially faced Rafael Nadal in the third round. At this point in the season, Federer needs match time more than anything else as he continues his road back from injury.
While rankings always matter, his health is of chief importance to begin the season. As he noted to begin the year, simply playing without pain was a nice change from last season. He hopes that sitting out the second half of last season will benefit him now.
Federer looks to gain momentum after Australian Open
Last season, after reaching the semifinals down under, Federer tore his meniscus in a freak accident, forcing the Fed-Express to undergo the first surgery of his illustrious career. After the surgery, he missed tournaments in February and March, like Indian Wells and Miami, both of which are ATP World Tour Masters 1000 Series events.
If he can compete in both tournaments this year, he will have the chance to gain a significant amount of points toward his ranking. He is also expected to play in Dubai, where the Swiss Maestro has found success over the years, winning the 500-level event a record seven times.
From there, Federer would move on to the clay-court part of the tour. Last year, Federer returned from injury in Monte Carlo, where he won two matches. He then played in Rome, where injury forced him out early. The injuries continued to bother the then 34-year-old, however, which forced him to miss the 2016 French Open, a major blow to the 17-time Grand Slam champion.
This year, however, the ability to play these tournaments without having to defend any points only gives Federer more opportunities to move up in the rankings.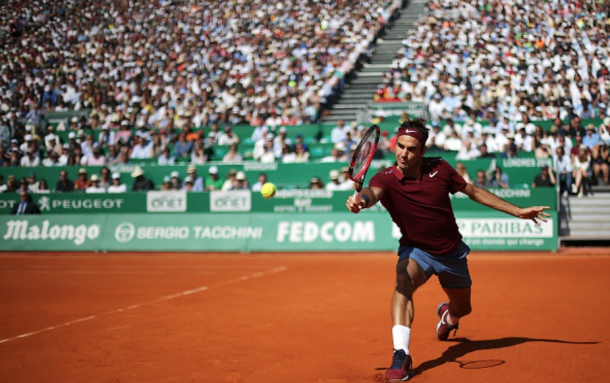 Second-half of season presents blank slate for Swiss number two
Barring injury, expect Federer to have another successful run on the grass, as the King of Grass has always done. After making his run to the semifinals at Wimbledon last year, continued complications with his knee forced the Swiss Maestro to end his season early in order to recover and "extend his career." Considering that Federer made it to the semifinals at Wimbledon on a bad knee, he can no doubt be a threat this year once again.
This season, the Swiss Maestro can play the American hard court tournaments without having to defend any points, meaning any success he has only adds to his points' total. By this point in the season, Federer very well could have placed himself back inside the top ten, or likely, even higher.
By season's end, if he remains healthy, Federer should have every chance to play his way back up into the top of the ATP World Tour rankings. It remains to be seen how he plays next week in Melbourne, however.
After a few tournaments to shake his rust off, expect Federer to return to his old self. It will almost certainly take a few months for the Swiss Maestro to begin to move up in the rankings, but as he plays tournaments he failed to play in last year, he will begin the move up. Remember that he played Wimbledon last year on a bad knee, and he still almost made the finals of the tournament.
When 100 percent healthy, Federer remains as dangerous as ever on tour, even at age 35.