 The Australian Open will always be a special place to fourth seed Stan Wawrinka as it was the Slam that kicked things off for the Swiss number one. The 2014 champion lost to Novak Djokovic in five-set battles in 2013, and 2015 but he defeated him in 2014, en route to winning his first Grand Slam title against Rafael Nadal in four sets in the final.
Wawrinka's quest for his second Australian Open title begins against world number 34, Martin Klizan. The Slovak is no stranger to upsetting a top ten player in the first round of a Slam, as he upset Kei Nishikori, in the opening round of the French Open in 2014.
Wawrinka's results leading up to Melbourne
The Swiss ended 2016 at number four in the world, despite having an inconsistent campaign last season. He managed to win his third Grand Slam singles title in three years at the US Open, completely outplaying Novak Djokovic in the final reminiscent of his scintillating performance at the French Open in 2015.
The 2014 champion began his 2017 campaign in Brisbane as the second seed, and he received a bye in the opening round, defeating Serbia's Viktor Troicki, 7-6 (5), 6-4 to reach the quarterfinals. In the quarterfinals, Wawrinka had to recover from a set down against talented young Brit, Kyle Edmund, 6-7 (2), 6-4, 6-4 but in the semifinals, Wawrinka succumbed to fellow top five colleague, Kei Nishikori in straight sets.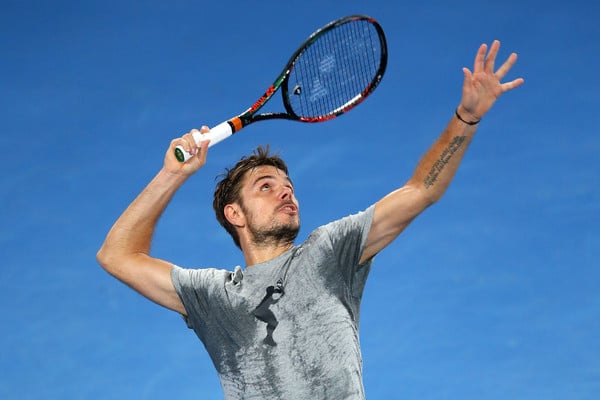 Klizan's results leading up to Melbourne
Klizan opted to begin his season in Chennai, losing to Slovenian-born Brit, Aljaz Bedene in three sets with all sets, requiring tiebreaks. Despite winning the first set against Andrey Kuznetsov in Sydney, Klizan withdrew at 2-6, 6-1, 3-0 down, thus Klizan might not be fit enough to spring the upset.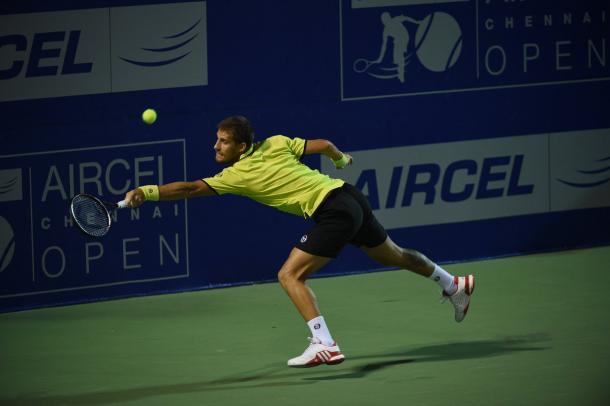 Their history
Wawrinka and Klizan have met on one occasion and it was in 2010 on the clay courts in Casablanca. Yet, it was a three-set tussle which Wawrinka came out on top, recording a 6-4, 0-6, 6-4 victory with the Swiss going on to win the title, which would be the second ATP World Tour title of his career at that point.
Who wins?
The 2014 Australian Open champion has the tendency of blowing hot and cold, one minute, Wawrinka could be unbeatable, and the other minute, he could lose in the first round to a lower-ranked player without a care in the world. But, Wawrinka's coach Magnus Norman, has been instrumental in helping Wawrinka maximise his career and fulfil his potential. The 31-year-old will need to serve well against Klizan, and his backhand will need to be firing on all cylinders, to punish the Slovak.
Klizan possesses a two-handed backhand which is a dangerous weapon but is it not as good as Wawrinka's one-handed backhand. The Slovakian number one is a good mover around the court, and in 2016, he clinched two ATP 500 tour-level titles in Rotterdam, and Hamburg.
The fourth seed is in the top half of the draw and his path to the final is a tricky one. A potential second round meeting with Steve Johnson who missed out on a seeding by a mere five points could provide a tough test for Wawrinka. Following this, a third round meeting with Viktor Troicki is possible, who could cause some problems and an eye-catching fourth round meeting with the 14th seed Nick Kyrgios could be on the cards.
The path to a second Australian Open continues to be a bumpy ride as Wawrinka could face 2008 finalist Jo-Wilfried Tsonga or 2010 semifinalist Marin Cilic in the quarterfinals. A semifinal encounter with world number one Andy Murray, compatriot Roger Federer or fifth seed Kei Nishikori could be on the cards.
Should, Wawrinka reach the final, a meeting with Djokovic or Rafael Nadal would be a thriller for the tennis world to enjoy.
Most importantly, Wawrinka should not look too far down the draw, and this is the first match scheduled for the evening session in the Margaret Court Arena at 7 pm local time. The winner of this match will face Steve Johnson or Federico Delbonis in the second round.
Prediction: Wawrinka in straight sets