 World number two Serena Williams fell short of creating more history at the US Open last year when she suffered another semifinal exit. The American lost to Karolina Pliskova, which saw Angelique Kerber overtake Williams as the world number one. Nonetheless, Williams shut down her season early in order to heal niggling injuries.
For the first time since the Australian Open in 2013, Williams will not have the number one seeding next to her name. However, no player has won more Australian Open titles than Williams in the Open Era, and she will be hoping to lift the Daphne Akhurst Memorial Trophy for the seventh time, after losing to Kerber in a three-set thriller last year.
Williams held her pre-tournament press conference on Saturday, speaking to the media. The American clearly indicated that she doesn't intend to play a heavy schedule.
The former world number one returned to competitive tennis at the ASB Classic in Auckland, where the conditions were blustery. Williams' feels that she can improve in Melbourne.
"Yeah, I felt great going into my last event. Hopefully, I can improve on that. Well, I can't get worse, so that's also very exciting. Hopefully, I'll be able to improve on that."
Williams is pleased to be back on the court, and hitting in the Rod Laver Arena, and she said that she loves playing in Melbourne.
"I've been spending so much time on the court, so... But it feels really good to be back, just hitting on Rod Laver, hitting on all the stadiums, it's a good feeling. I love it here. It's such a great tournament for me, so... Feels really good."
The 35-year-old American also spoke about how positive, her off-season was, and what she improved on in her game.
"I always go in every off-season trying to improve pretty much everything all around. There are things that I definitely focus on more than others. But for the most part... I don't really talk about those things. For the most part, I go off, try to do better in a lot of things.
"Yeah, I definitely wanted to work on some things, like I just said. Every season I always sit down with Patrick, I have a conversation on what I want to improve on. We work towards that."
Williams: "For me, it wasn't a great season"
Winning Wimbledon, and reaching two more Grand Slam singles finals, would be seen as a successful season for many players but not for Williams. She is a perfectionist at everything she does.
"For me, it wasn't a great season. I think for other people it would have been wonderful. For me, it wasn't. It was what it was. I'm still hitting."
At the age of 35, recuperating is definitely important for Williams as she aims to add to her Grand Slam haul, and not play a full schedule.
"I definitely don't want to play a lot, but I don't think I've played a ton throughout the past. I've played a lot. I've always been super consistent the past five, six years. I definitely want to play probably around... Maybe not as many events. If I can keep my consistency, that's all."
Williams doesn't think that she needs to play a lot of matches to find her best tennis.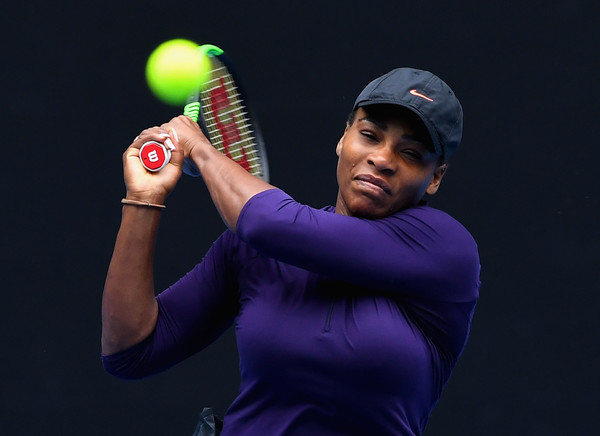 "No. I think actually last year's schedule would be perfect for me. But I was injured a lot last year, especially after Wimbledon. My year basically ended after that, so... If I could have played the tournaments that I would have played, I think that would have an ideal, perfect schedule for me.
"I got a lot better. I had a little bit of a problem initially in the pre-season. Just did a ton of therapy, exercises. I was able to get a lot better."
"I felt that if I hadn't of taken that time off, could have been bad for me."
The six-time champion begins her Australian Open campaign on Tuesday against Belinda Bencic. The American spoke about playing Bencic in the first round in Melbourne, and she is looking forward to playing the Swiss number two again.
"I think it will be good for us both. I don't know if she played here last year. Was it last year? She was quarterfinals, I think. I'm getting my years mixed up. Anyway, she's done well here before.
So, yeah, she's had a good win over me. It's never easy for me. So I always go out there, and all I can do is do my best. I didn't come here to lose in the first round, or the second round, or at all. If I can play the way I've been practising, it will be fine.
I know she's been playing well, so it will be good for both of us."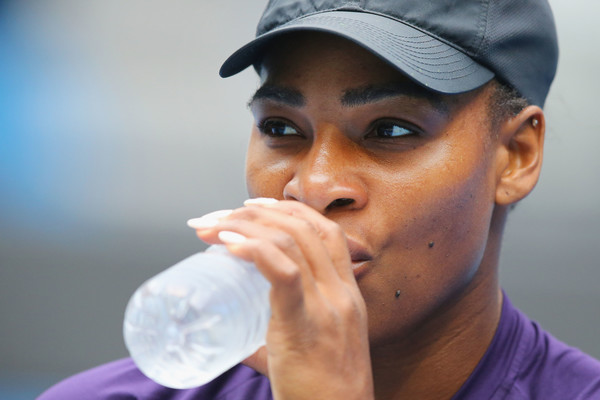 17-time Grand Slam champion Roger Federer is returning to professional tennis after six months out. Williams reveals that she doesn't keep up to date with tennis when she is injured.
"I don't really keep up with it as much. I feel like when I take a break, I just need to really take a complete break, both physically and mentally. I definitely kind of take a step back.
"But tennis is a sport that I absolutely love, that I definitely see myself, it's my life, you know, for the rest of my life, whether I'm playing or whether I'm not playing. It's definitely something that has made an incredible impact in my life."
Williams talks about her engagement
At the start of the year, Williams revealed that she was getting married to the co-founder of Reddit, Alexis Ohanian.
"Yeah, it's been really great. I've said from the beginning, I just didn't want to think about it until after Australia because I was, like, Grand Slams mean a lot to me. I was, like, Well, I'm not going to think about it.
"It's almost a little unreal right now because I haven't taken it in. I'm being rather selfish and focused on my career."
One journalist asked Williams if she feels different about being engaged?
"Again, not really because I don't think I've had an opportunity to, like, let everything sink in. I won't allow it to sink in because I'm so focused. It was right in the middle of pre-season. I'm really focused training, cardio, all kinds of stuff."
"Now I'm on the road, already back at work. I don't want to get too happy because I want to stay focused (smiling)."
Williams quickly swatted aside the question about overtaking Steffi Graf with the most Grand Slam singles titles in the Open Era.
"Oh, I'm not talking about that. I'm just here to play and to win obviously, but just to play."
The interview, concluded with Williams talking about that she doesn't have anger on the court.
"I wouldn't call it anger, but I would definitely say drive and focus. What's the word? Sacrifice? Yeah, sacrifices that you definitely have to have, so..."