 World number 26 and WTA Rising Star Daria Kasatkina would open her Australian Open campaign against Peng Shuai, who recently returned from a career-threatening back injury. It would be an unpredictable match and the inconsistency of both players certainly does not help either. Kasatkina would be looking to kick off her Melbourne campaign in style, especially after beating the world number one Angelique Kerber just last week at the Sydney International.
Looking to make a breakthrough by progressing to the second week here, Kasatkina would find it very tough to do so as her potential second round opponent is Eugenie Bouchard before having a potential meeting with Roberta Vinci in the third round. Whereas, a win here for Peng would be very confidence-boosting for her especially after coming back from her injuries. The Chinese eventually managed to create a huge upset in straight sets, especially after Kasatkina was one of the favorites to go deeper into the tournament.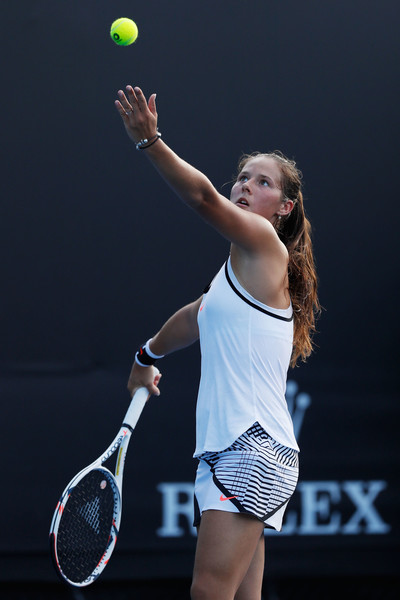 Peng unexpectedly strolls through the first set
The Chinese started the match on a positive note after she held her serve to love comfortably with some strong backhands that forced errors out of Kasatkina. The young WTA rising star found herself in deep trouble as Peng went up 0-30 in the following game with Kasatkina not winning a single point in the match yet. Despite coming back to earn a game point, the Russian's unforced errors cost her greatly as Peng broke serve to get the early advantage.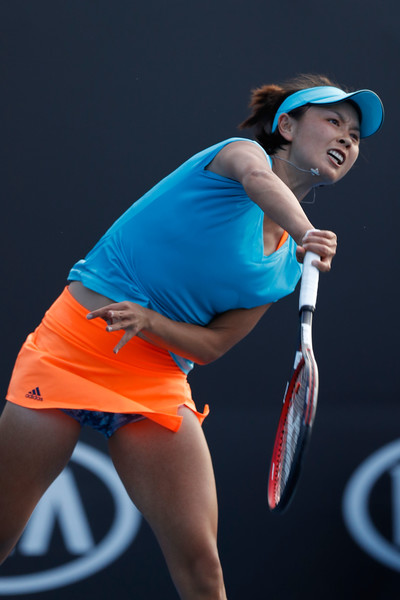 Peng's offensive style of tennis continued to flourish as she managed to consolidate the break of serve by holding her serve to extend her lead. Kasatkina looked out-of-sorts throughout the first set as she was broken once more to fall behind a 0-4 deficit and allow Peng to stroll through the first set. Facing two break points in the next game, Peng maintained her composure and saved both of them to hold her serve and further affirm her lead in the scoreboard. Serving to stay in the set, Kasatkina gave up on making a comeback and crumbled when she was broken to love for the set after just 26 minutes.
Tight affair in the second set
Kasatkina finally went on the scoreboard in the match when she broke serve for the first time immediately at the start of the second set to get the early advantage which would be confidence-boosting for her especially after the bagel. The Russian then got her first service hold of the match after she consolidated the break of serve to affirm her lead in the second set. Kasatkina had a chance to extend her lead in the fifth game as she earned two break points once again to get a double break lead but failed to capitalize on any of her opportunities to allow Peng to get the important hold of service. Kasatkina would rue the missed chance to run away with the second set as she was broken back by Peng immediately in the second set to level the scores at 3-3.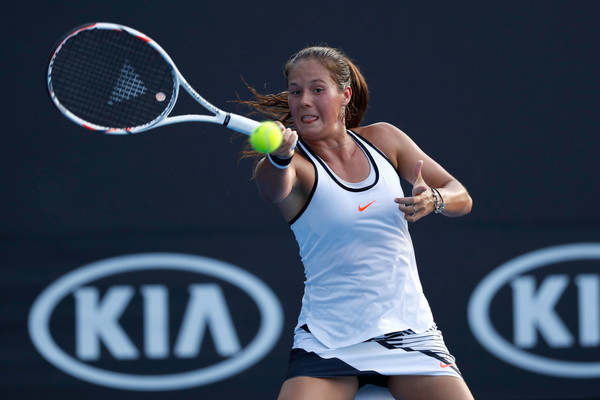 However, Peng's celebrations were short-lived as Kasatkina made an immediately reply to regain the lead. The Russian was one game away from leveling the match when she went up 5-3, but could not take advantage of her lead as she was soon pegged back by Peng once again. The set then went into a tiebreak to decide the winner, and Kasatkina looked like she was going to win the second set as she jumped out to a 4-1 lead within a blink of an eye. Kasatkina, who always had a problem in closing out sets and matches, lost four straight points to trail 5-4 and gift Peng the lead in the tiebreak. Peng eventually closed out the match in 88 minutes, after she forced Kasatkina to hit yet another error. Kasatkina would definitely feel disappointed with herself as she failed to serve out the set twice.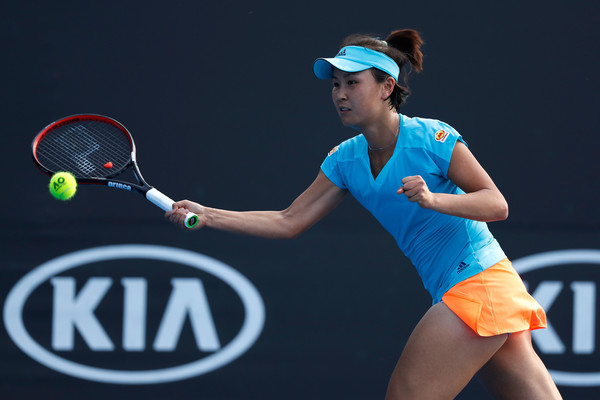 Next up for Peng
Peng Shuai would next face an in-form player in Eugenie Bouchard, who stormed through her opening round match against Louisa Chirico in straight sets. It would be a difficult opponent and Peng has to be playing her best tennis to be able to have a chance of creating yet another upset.