 Returning to the Australian Open as a defending champion for the first time hadn't been a cakewalk for Angelique Kerber, who was forced to play three full sets to get past Lesia Tsurenko, after wasting a match point in the second one. She didn't let herself be affected by the miss, running ahead to claim the third set and the match, marking a positive start to her run at Melbourne Park.
Kerber talks positively about the early challenge
Talking to the press about how it felt returning to a major as defending champion, and whether that had affected her game, Kerber claimed that it was sure "a bit different", but also that she didn't felt bad.
"From the beginning", Kerber said, "I was trying to play my game. I played actually a good match. I was a little bit not playing too good. I make a little bit easy mistakes in the second set, at the end of the second set".
"But she was playing actually not so bad", she added, talking about her opponent Tsurenko. "She played a really consistent match. I was trying just to going for it in the third set and just trying to play my game. I think that was the key for the match today".
Dealing with a difficult match since the very beginning hadn't been a negative issue for the world number one.
"I think it's always good to have a match like this in the first few rounds", she said. "It's always tough for everybody to get the rhythm and to start the tournament, especially the Grand Slam, the first Grand Slam of the year. So I think it was not so bad to have a match like that in the first round".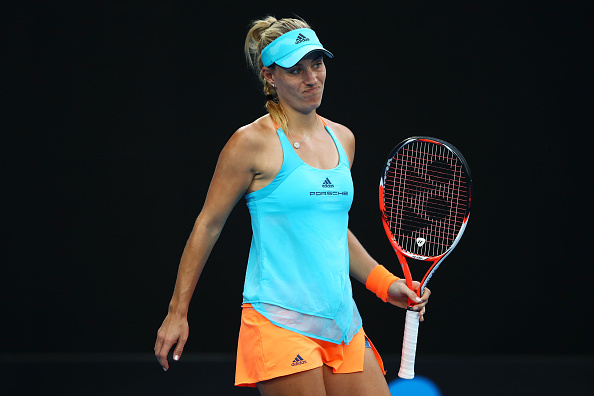 "On court, I'm really focusing on playing my game"
Kerber denied having faced moments of panic or particularly heavy pressure - as a world number one and defending champion - during the deciding set.
"No, actually I'm not thinking about this when I'm on court", she said. "I'm on court to playing my tennis. My tennis is like it is, to moving good, playing a lot of balls back and fighting. It's not changing because I'm the No. 1 now or the top seeded. I mean, on court I'm really focusing on playing my game and, yeah, running for every ball. I was actually not panicking at all".
Nevertheless, the world number one admitted that she had had memories from last year's match, in which she had needed to save a match point in the first round against Misaki Doi, before performing her run to the title.
"That was one moment when I was sitting on the bench. I remember the match from last year. It was, yeah, the opposite actually. I mean, I was down the match point. Here I was up the match point. I came to the third set".
Though that shouldn't have been so disturbing for the world number one, who went ahead to win the third set with a 6-2 score line. "But it was just really a short moment that I was thinking about the match", Kerber concluded.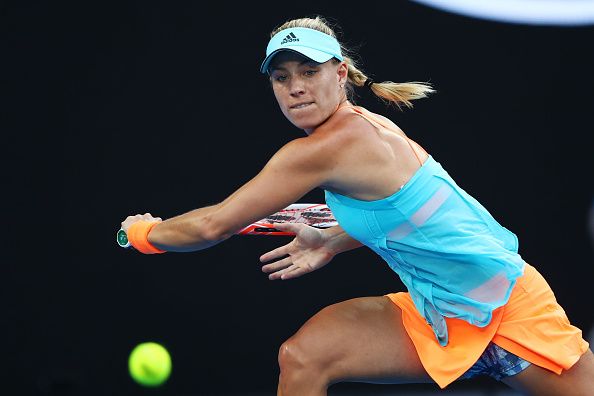 "I'm not looking too much about my opponents"
Kerber said she isn't thinking too much about her second round opponent, Carina Witthoeft. "I'm not looking too much about my opponents". she said. "I think she played a good match. I know her very well. I played her twice in Wimbledon last year, and few years ago. I think it will be a good match. But for me it's important to go out there playing my match again, not thinking too much about my opponent".
"I know how my opponents are playing", she added. "This is always what I'm speaking about with my coach. But for me it's important to know where my weapons are and what I have to do on court".
Returning to Rod Laver Arena after her victory from last year had been "a good feeling. Also when I was walking on court, I was feeling also the moments last year when I walk on for the final. Of course, now it's a new situation. I mean, it's the first round. I was playing on the Rod Laver. But, yeah, the crowd is amazing. To playing on this court, it's really nice court, and I was enjoying it, for sure".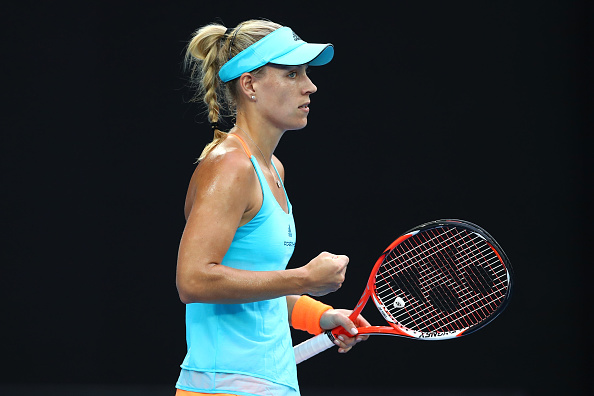 Kerber speaks about her coach
Asked about her coach's "personality", the German described Torben Belz as a "positive guy". "I can trust him", she said. "I know him for such a long, long time. He knows me. He knows what and when he has to tell me something, or maybe like leaving me alone".
"I think working with him is good because we know each other", she added. "The trust is there. He was supporting me also. Doesn't matter if it's ups or downs, he's there. He's one of the positive guys I know actually".
As if she's or not an "easy person" to coach, Kerber stated that she's not the one to say that.
"I think I'm easy". she admitted, "but of course sometimes everybody has up and downs or maybe needs some time for herself".