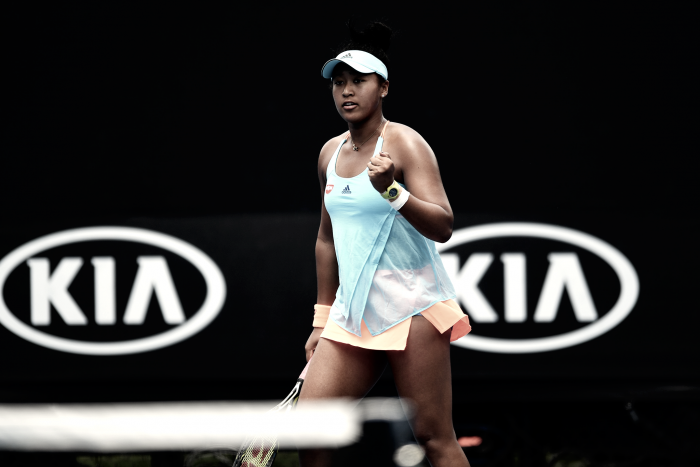 Naomi Osaka spoke to the press after her first round win at the Australian Open against Luksika Khumkhum. The Japanese eventually clinched the victory after a three-set match, ended with a 6-7(2), 6-4, 7-5 scoreline in two and half hours.
"My wrist is now completely fine".
Osaka admitted she hadn't come completely ready for her first match in Melbourne.
"I felt a bit shaky", she said. "I haven't really played, like, points or practice sets at all before I played this match. I was very nervous".
"I just felt like I had to impose myself some more", she added. "She [Khumkhum] was playing really good, and she was on the line, and I couldn't really, like, make her go back".
"So I was just trying to hit my serve really well and try to break hers", she concluded.
About the injury that previously forced her to retire in Auckland, Osaka answered it's now "completely fine". "It's actually completely fine", she said. "It was just a dramatic effect, you know".
"I was a bit tentative today about it", she then added, "but it's fine".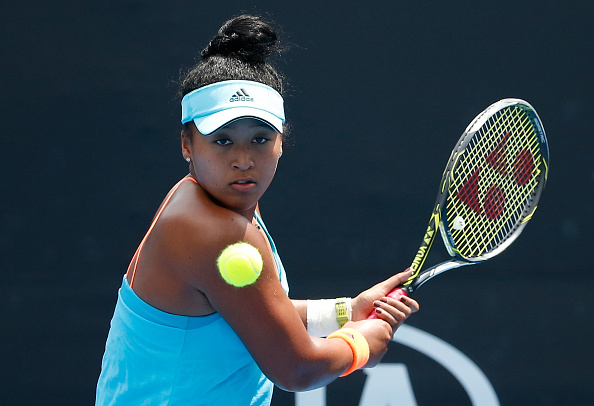 Osaka speaks about her next opponent Johanna Konta
Osaka's next opponent will be world number nine and recent Sydney champion Johanna Konta. Asked about their meeting at 2015 U.S. Open, Osaka said, "I remember playing her, and she had a real good serve and a really good return. I think it's really awesome like how she rose so high and quickly. She's a really good player. I look forward to playing her".
Asked if she thought Konta would be a real contender for winning the tournament, Osaka replied that "everyone has a chance to win".
"She [Konta] did really good", she added. "She just won a tournament, so of course that's very, like, a threat. But I don't know. I'm just going to try to see her as a player, and I'm a player, and I think we're just going to try our best".
Being asked if the Australian Open felt special for her, due to the large number of Japanese fans attending, Osaka said, "Yeah, sort of. There was a lot of people supporting me with Japanese flags. So that was really nice to see".
"But I don't know", she added. "Like, is there a statistic chart about, like, how many Japanese people come here?"
"Because I feel like there is probably more people here that are Japanese that support at this tournament than the other tournaments. But I'm not sure if I'm just like being crazy or not", she concluded.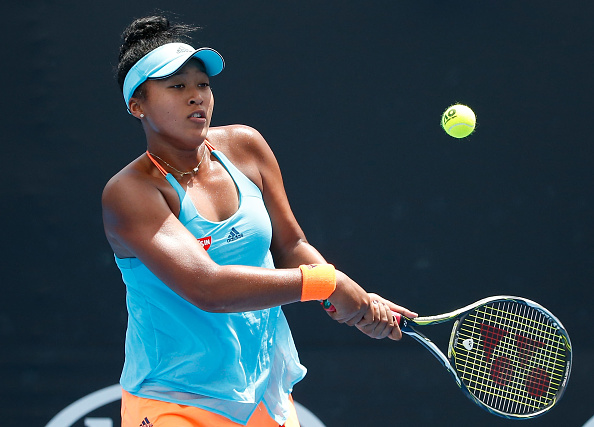 Osaka opens about interactions on social media
Osaka had become quite popular among tennis fans on Twitter for her spontaneity and quirky attitude. In particularly, one episode had been mentioned during the press conference, in which Osaka had contacted Ana Konjuh asking about her eyebrows, engaging an conversation with her and fellow teen Belinda Bencic about the matter.
"I was just really curious", Osaka said, "because you have seen them, right? Come on. It's like eyes and then eyebrows. Then when I talk to her, I can't stop staring at it".
"And I haven't talked to her in real life a lot before that, so I just wanted an ice breaker, you know. I talked to her just now, and I think that really creeped her out, because I started talking about the eyebrows again".
"But it's okay, I think", she concluded.
About if they're talking in the locker room, Osaka answered affirmatively."But I feel like I'm very weird and they are completely normal, which is not a good sign".
"I might creep them out", she added. "I might accidentally say something. They're like, Whoa, where did that come from?"