World number 17 Roger Federer faces world number 200 Noah Rubin on Wednesday in the second round of the 2017 Australian Open.
After nearly six months off the ATP World Tour due to injury, Federer successfully returned on Monday by defeating Jurgen Melzer in four sets.
Rubin, the 20-year-old American from Long Island, New York, won his second Grand Slam main draw match on Monday by defeating fellow-American qualifier Bjorn Fratangelo in a five-set thriller, his second-straight first round win at the Australian Open.
This match will be the second straight round the Fed-Express will face a qualifier. However, this time, his opponent is 15 years younger.
The world number 17 was asked about Rubin after his first round victory Monday, and the 35-year-old admitted he didn't know too much about his next opponent.
"I know he's a baseliner," Federer said. "He makes a lot of shots. I guess it's not a bad thing for me. I know it's probably more on my racquet rather than playing a big server."
"Regardless, you know, got to manage any kind of player in this draw to move forward," he said.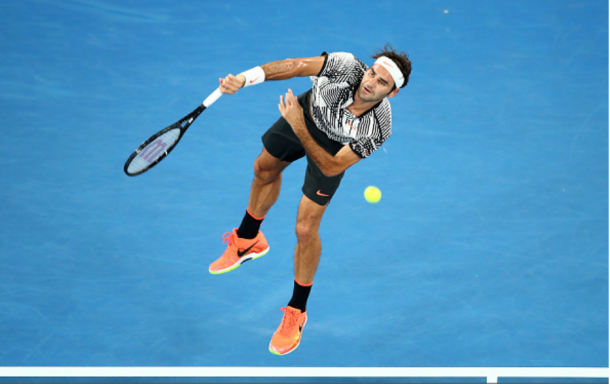 Federer's serve shines in return
One of the biggest questions around this year's Australian Open surrounded the state of Federer's game. Loved within the tennis world, Federer said he was excited to be back playing in front of the fans.
He did not disappoint Monday, turning in an overall great performance against Austria's Jurgen Melzer, who qualified for the main draw after missing most of the 2016 season due to injury.
Federer's nerves showed early, but he collected himself as the match went on. Despite dropping the second set, Federer was mostly sharp and looked like himself. He wasn't perfect, but he will continue to improve as he gets more match play. The Swiss number two hit 19 aces in the match along with 46 winners to advance to the second round.
Rubin outlasts fellow American to book place in second round
Just three years ago, Rubin was playing tennis for Wake Forest University. Now, he is into the second round of the Australian Open's main draw.
Rubin burst onto the scene last year in Melbourne, where he upset France's Benoit Paire in straight sets in the first round, earning his first Grand Slam main draw victory.
This year, he found the same magic down under, although it required some more effort. Rubin battled with the former boy's French Open champion for over three hours, but the New Yorker came out on top, taking the deciding fifth set 6-2 to seal his victory.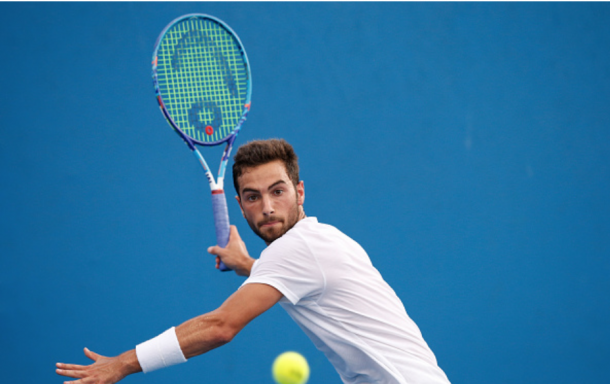 Analysis
Rubin's level of competition significantly rises compared to the first round as the 20-year-old takes on the 17-time Grand Slam champion on Rod Laver Arena.
Federer looked vulnerable at times in his opening round match, however, this can largely be attributed to nerves and the fact that he hadn't played a tour-level match since Wimbledon last July.
Now that Federer has one match under his belt, his confidence should only be increasing. As Federer noted in his press conference, Rubin is more of a baseline player than a big-server, and this should benefit the Swiss number two.
Look for the Swiss Maestro to play more serve-and-volley tennis not only to shorten the points, but also to keep Rubin guessing and on his feet.
At only 20, Rubin has a great future ahead. However, he would need to turn in the greatest performance of his career to even have a shot at beating the Swiss superstar.
Prediction: Federer in straight sets