The crowd on Rod Laver Arena could have a fantastic match to start their day as Naomi Osaka, one of the most exciting young talents on the WTA Tour, takes on 9th seed Johanna Konta, a semifinalist last year and the Apia International Sydney champion from just last week, for a place in the third round at the Australian Open.
The two have met once before, with Konta winning in US Open qualifying in 2015, though both have improved rapidly since then so it will be interesting to see how this match pans out.
This clash will take place at 11:00 Melbourne time and the winner will face 17th seed Caroline Wozniacki or Donna Vekic in the third round.
So far in Melbourne
Neither of the two had a comfortable first round victory, though it was certainly more routine for Konta than it was for Osaka.
The Brit, who took her second WTA title just days beforehand, was drawn against the potentially dangerous Kirsten Flipkens in the opening round. The first set was tight, though Konta eventually prevailed 7-5, 6-2 against the Belgian and should be well-rested for this match.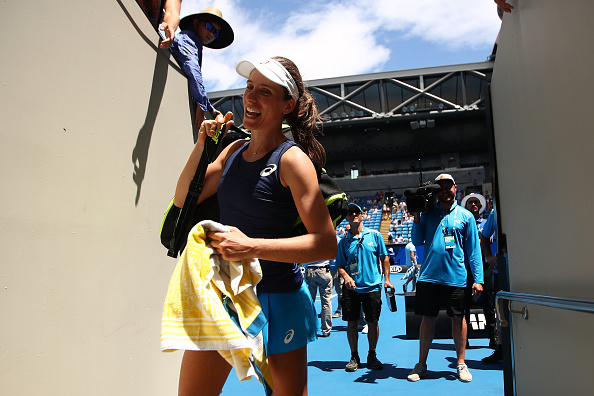 Osaka started her campaign against wild card, and good friend, Luksika Kumkhum. In what was an extremely tight battle, the Japanese fought from a set down to eventually win 6-7, 6-4, 7-5 against her Thai opponent. She may have less energy than Konta, though will likely be confident after such a hard-fought victory.
Analysis
There is no doubting Konta's confidence at the moment following her strong start to the season, so she will certainly be motivated for this match; it seems unlikely, though not impossible, that she will put in a poor performance. The Brit is a strong server, and she will be trying to ensure she is using that to get a lot of cheap points and dictate play from early on, though must be prepared to defend a lot; though this is not her style, Osaka can match her power and will likely control several passages of play. One key advantage for Konta could be her experience, which is something the young Japanese doesn't have as much of.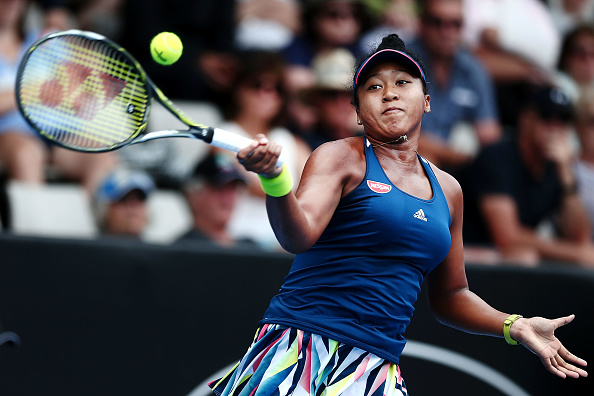 Osaka looks to attack at every opportunity she gets and that shouldn't change for this clash, though she must be ready to face an opponent with as much power as she has; she may not be able to kill off rallies as easily as she is used to. The young star must look to serve well against Konta, who is a good returner, though she will be difficult to break down if she is serving near her best. However, what could be key for Osaka is whether she is able to remain calm under pressure; she has sometimes struggled in the past at big opponents, and cannot afford to crack in this match.
Assessment
This has the potential to be a high-quality affair and, like every match featuring Osaka could be extremely fun with a lot of flair. Though the exciting young talent has weapons to take the win, which she well could, it seems more likely that Konta's experience and recent form will deliver her the victory.
Prediction: Johanna Konta in three sets