 Two of the most experienced stars on the WTA Tour face off on Thursday in the second round of the Australian Open, with 16th seed Barbora Strycova playing the unseeded Andrea Petkovic.
Both talented, yet erratic, this match has the potential to be tight. It was Strycova who won their last meeting, in three sets in Indian Wells last year, though Petkovic, who is now down at 56th in the rankings, edges the overall head to head 3-2.
This is the second match on Show Court 3 on Thursday, and the winner will face Oceane Dodin or 21st seed Caroline Garcia in the third round.
So far in Melbourne
Both Strycova and Petkovic were expected to win their opening round clashes in Melbourne, and both did so fairly convincingly.
Strycova, who has been in arguably the best form of her career the past 18 months, was drawn against qualifier Elizaveta Kulichkova. Whilst the Russian had the weapons to potentially challenge Strycova, the Czech was too strong and eased to a 6-3, 6-2 win.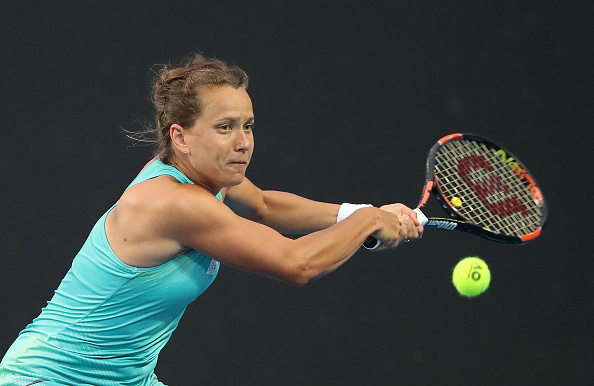 It was a similar story for Petkovic, who won her first round clash by the same scoreline as her opponent on Thursday. The German has been very erratic due to injuries lately and has suffered some surprise losses, though she looked in good shape on Tuesday as she eased past American wildcard Kayla Day.
Analysis
It's extremely hard to tell what type of match these two will deliver, as their level of play can often vary dramatically between games, let alone sets and matches. What seems a certainty, however, is that neither can too far below their opponents level, or they will face a massive uphill struggle.
Strycova is not as tall as Petkovic and is, therefore, a little less powerful, though still packs and punch and should look to be aggressive and dictate play, as she is certainly the better mover of the two. Her regular doubles success also means that she is good at the net, and she will likely come here often to try and kill off points, as well as disrupt the German's rhythm. However, serving can be a problem for her, and she must look to do this fairly well against a decent returner.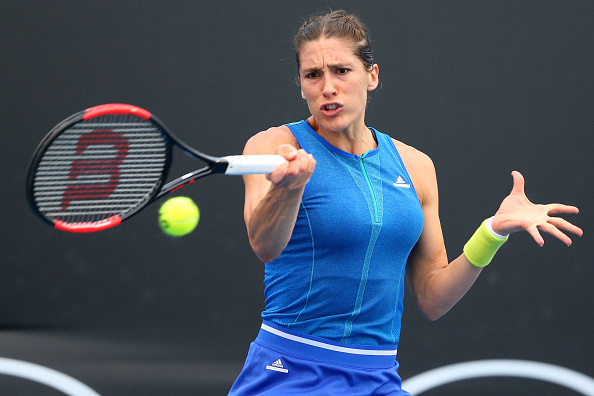 Serving is also occasionally a problem for Petkovic, so she must do this well to not have play dictated early on by someone who is a better mover around the court. When dictating play, the German must be patient as the 16th seed is able to defend well, though she must also be aggressive as often as she can, using her power advantage to end points early and not allow Strycova to work her way into rallies.
Assessment
Considering how erratic both can be, no result, whether tight or one-sided, should be too much of a surprise. Though Petkovic certainly has the weapons and experience to take the win, Strycova has been in better form of late and should have just a little too much for the German.
Prediction: Barbora Strycova in three sets