 Local favorite Daria Garvilova spoke to the media about her thoughts on the match and playing as a seeded player at a grand slam for the first time in her career after her three-set win over Ana Konjuh in the second round of the Australian Open.
Being seeded at a grand slam
Speaking about playing her first grand slam as a seeded player, which is more special as it is in her home country, Daria Gavrilova reflected her status as a seeded player to the media.
"I don't know. I don't really think of myself as being seeded as -- it's cool, but it's the same. I still have tough matches. It's pretty special when they introduce me before the match and say, Okay, the No. 22 seed, Daria Gavrilova from Australia. Yeah, like I said, it's cooler, I guess, to be a seed. It doesn't make a big difference."
The part where she mentioned that she still has to play some tough matches was especially true, as she had to battle past giant-killer Naomi Broady in the first round and now Ana Konjuh in the second round.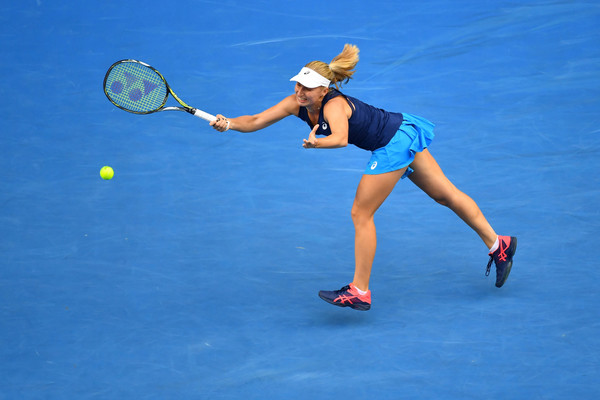 Fatigue problems
When asked whether she would be affected by fatigue as the Russian-turned-Australian had to play singles, doubles and mixed doubles during the whole tournament, Gavrilova made the following response.
"Not really. I also hit for, like, an hour before the match. I think I need to work on things. I'm pretty fit. I've had a pretty good pre-season. Yeah, I'm not concerned. I've played for three hours before. Actually, two hours is pretty good. And I did train for two-and-a-half hours in the pre-season."
Although she already lost in the first round of the doubles competition, Gavrilova is still alive and kicking in the other two competitions.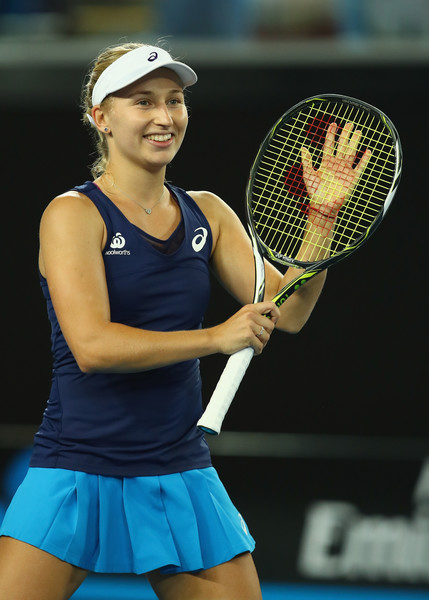 Thoughts on the match
Speaking about the match itself, Gavrilova was asked about her struggles in the second set after losing it 6-1 despite having the confidence and momentum which was carried over from the first set.
"I think I stopped moving her. I felt like I was getting overpowered. Yeah, I felt like I didn't move her as much as I did in the first set and wasn't as aggressive. You know, I still had chances. I felt like I was still in that set, I was still playing well. I was trying to focus. I wasn't showing too much emotion, which was good, too."
Konjuh was very dominant in the whole of the second set as she hit 12 winners, which also came with 12 unforced errors. The crucial factor was about Gavrilova as she only managed to hit one single winner in the whole set alongside eight unforced errors.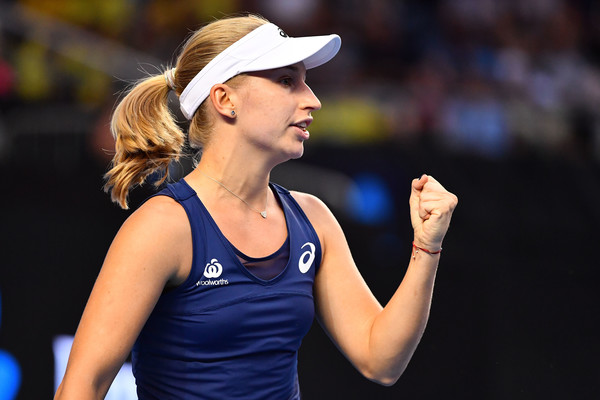 Time violation
The Aussie got a time violation from the umpire when the score was 2-1 in the final set, and she was visibly frustrated by that decision.
"I said I lost my cool in the third when I broke her at 2-1. But I didn't think I deserved that code violation."
Gavrilova felt that at intense moments when the score was very tight especially in such a situation, the time violation rule should probably be let go as it certainly affects one's emotions.
"Probably. But I think I'm very honest. It really annoys me. It really annoyed me because I really thought it wasn't fair because I was on the line. The crowd was going. I was just trying to concentrate. Then I get a warning. I just thought it wasn't fair. But I think I should probably let go of it."
Aussies' performance in Women's Singles
Speaking of another Aussie who managed to reach the third round, Ashleigh Barty, Gavrilova said that it was good to have her in the third round too.
"Yeah, I saw her in the locker room today. I was, like, yeah, we're doing well. It's awesome. Ash is super talented. I think she can be good at anything."
Asked about her potential chances of progressing deep into the tournament, Gavrilova gave the following statement.
"The girls have a good chance. I don't even know who's going to be in the quarters. I think it's a pretty good draw for all of them, for all of the four girls there."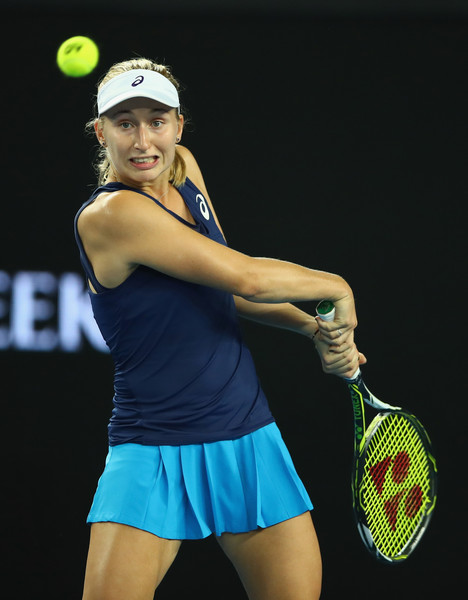 Thoughts on next opponent
The 22nd seed would now face 12th seed Timea Bacsinszky in the third round for a place in the second week. Gavrilova would be looking to make her second straight appearance in the second week and would be further confident of doing so yet again as she holds a 2-0 head-to-head record against the Swiss.
"Yeah, we had some tough battles. It was never easy to play her. She's such a great competitor. But I think it is true that I've beaten her, and it gives me a bit more confidence." Gavrilova mentioned when asked about her meetings with Bacsinszky.