Mirjana Lucic-Baroni continued her dream run here at the Australian Open after winning her third round match against Maria Sakkari to reach the second week in Melbourne for the first time. After the match, she met up with the media to talk about her matches in Melbourne and her career in general.
19 years since her last win here
In her whole career, the Croatian only won one single match in Melbourne prior to her visit this year, when she defeated Rennae Stubbs in the first round of the 1998 edition. Lucic-Baroni was tipped to have a great career when she won the women's doubles trophy at the Australian Open in the same year and reached the semifinals of Wimbledon in 1999. However, due to her family and personal problems that caused her to take a hiatus from professional tennis, no one expected her to make a successful comeback to tennis and achieve so much again. She proved everyone wrong when she managed to win a title in 2014 at the Quebec City tournament, making history for the longest gap between WTA titles having won her last title in 1998.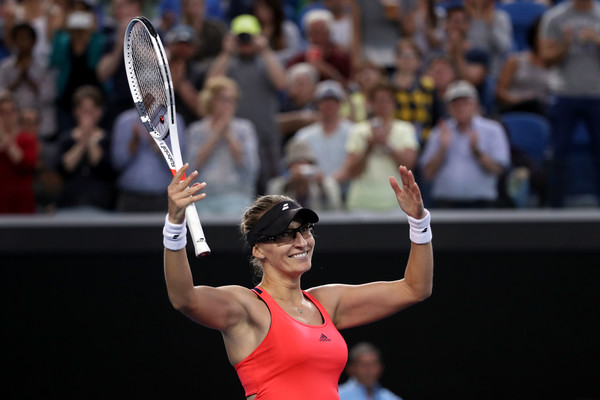 When asked about her run here at the Australian Open, considering that she have not won a match here since 1998, Lucic-Baroni made the following response.
"It's, you know, it's been so long, and my career has been so long and stop and go and all that stuff. But I just take it, every win, it really is a big deal for me. It is like winning a tournament. I celebrate it. I don't take losses well. I have gotten better over the years, but I really want to take my time and enjoy and celebrate my wins, and especially my big wins. And today it was really difficult. I'm really proud of myself. I enjoyed that I found the way to win."
Reaching the second week of a grand slam for the first time since 2014, there is definitely something to celebrate for, especially as a 35-year-old veteran.
"Just really happy with my family, with my coach, my physio here. Just really enjoying the moment. Not worrying too much about the next day or the next day or my opponents or anything. Just enjoying, kind of relishing the moment."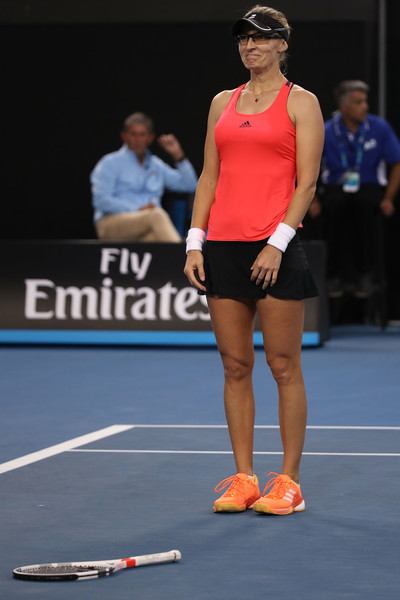 The veteran felt that the turning point of her second career actually came in Quebec City and the US Open in 2014, where she earned some very encouraging wins.
"Well, around that time, also at the US Open that year, I also went from qualies into the fourth round, and that was kind of what got me going. Of course, winning the tournament with Venus (Williams) in final was really amazing. But I always knew that I can do things like that and that I can play big tennis and get some good results, for sure, and improve my ranking a lot. It's just, you know, the older you get, the more little injuries here and there, and things sometimes don't work out. But I always knew I can do it. It was just a matter of, obviously, doing it."
The Match
Speaking about the match, in which Lucic-Baroni prevailed in three sets, she talked about how she managed to mount a comeback from being a set down despite the momentum being with Sakkari.
"Crazy. I don't even know how. It was really tough. I battled myself, my opponent, my leg. It was really tough. And I wasn't feeling, really, the ball very well. I wasn't moving well. I just told myself, Fight. That's what you can do. The rest you can't control, but you can fight.I was really trying to make myself go, and, yeah, I'm really proud of myself."
Through that reply, she mentioned that she had to battle through her own leg, hinting at some form of a leg injury, which might be concerning. However, she shrugged off any ideas of an injury and refused to talk about it.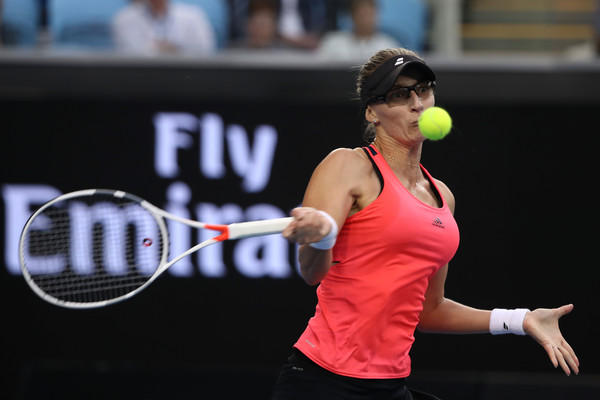 "Let's not talk about it. I'm still very much in the tournament in both singles and doubles. But I'll get some rest, try to recover, and tape up some more, look crazy on the court. It's okay. I look like a mummy, but it's okay."
These fitness concerns prompted the media to ask about her schedule, after choosing to play in the doubles competition along with Andrea Petkovic as well. Asked if she would withdraw from doubles after progressing deep into the singles competition, the Croatian gave the following response.
"No, no, no. I'm not the type to do that, and I wouldn't do that to Andrea, no way. I'll be good to go."
Challengers
Lucic-Baroni also responded to the media about her path back to the big tournaments after coming back from all her personal problems in 2008. She mainly played Challenger tournaments then, and the path was really tougher than expected.
"I never thought about stopping, but it was difficult. It was a lot of tears, a lot of disappointments. It was really hard. I think many would give up, and I really take a lot of pride in that, because it was really hard. I didn't get no wildcards, I didn't get any special treatment. I really had to do it on my own, and I had to fight so hard for it. I take a lot of pride in that, and it takes a lot of character. It takes a lot of hard work. It takes a lot of mental strength. The fact that I was able to do that and be here today just kind of proves to myself who I am and what a fighter I am."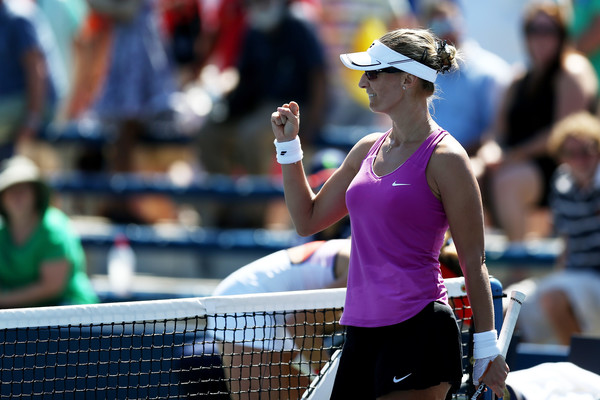 The players who participate mainly in Challenger tournaments also face many different problems financially, facilities wise, and so on. Lucic-Baroni gave some advice to the young players right now who are playing in the Challengers.
"Challenger circuit is very difficult mentally. More than anything, you have to be super determined and take it as a stepping stone and just try to get away from there as soon as possible and go a step up. It's been, like I said before, it's been a really difficult road for me. It's been difficult to come back, but I'm very proud that I'm here."
"You play in a small tournament. Court 37. You don't get new balls all the time. I think in third set only, you get new balls. You don't have ball boys, ball girls. You don't have umpires. It's difficult. Things are not as easy or as smooth as they are here, as well organized. You play for $55 a match, so it's difficult. There is a lot of things that could improve. I mean, prize money, obviously, the most. Yeah, there is a lot of little challenges like that. I would suggest to every young player starting, get through that and start playing bigger tournaments, even qualies."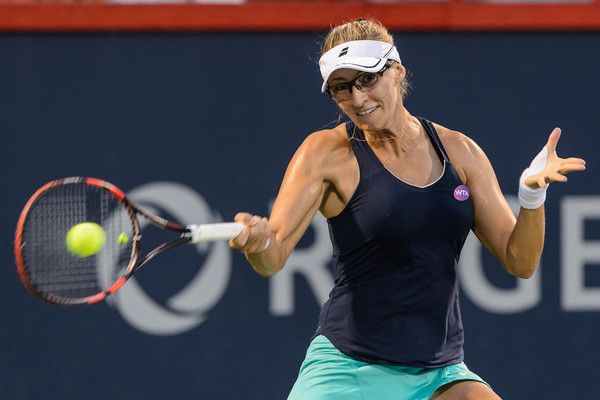 The Croatian actually has a great chance to reach the quarterfinals for the first time, as she faces qualifier Jennifer Brady in her fourth round match.
"Yes, I saw that. Obviously great player. She's in the fourth round. I don't know much about her, but later in the day my coach will take a look and I'll take a look, and we'll talk about it, figure it out. Every match is difficult. There is no such thing as an easy match or an opportunity. I mean, every match is an opportunity to go further. I'm going to do my best to try and recover as best as I can and fight again, fight my butt off again and try to do one better, for sure."