 Day seven of the 2017 Australian Open produced two of the biggest upsets of the tournament as both world number ones fell. Mischa Zverev of Germany began the day of upsets by shocking world number one Andy Murray in four sets.
The upset sent shock waves throughout the tennis world and left the Australian Open men's draw more open than ever.
Fresh off his upset, Zverev meets 17th-seeded Roger Federer in the quarterfinals. Federer is coming off an impressive victory of his own, taking out fifth seed Kei Nishikori in a five-set thriller in the round of 16. Federer, who is playing his first official tournament since 2016 Wimbledon, turned back the clock, turning in a vintage performance.
With Murray joining world number two Novak Djokovic as early-exits from the tournament, many wonder if this is the Swiss number two's great chance at last to claim his 18th Grand Slam title, which would extend his own record.
However, the Swiss Maestro knows he must take it one match at a time, and Zverev is the next stop on the Fed-Express' journey.
Despite being the overwhelming underdog against Murray, Zverev, the current world number 50, said he believed in himself the whole time.
"Yeah, definitely the best match of my life," Zverev said, "not only because it was a best-of-five set match, it was at a slam. I don't know. It was just incredible."
"I believed in myself," the world number 50 continued. "I believed in my game. I believed that playing serve and volley against him and slicing a lot, trying to destroy his rhythm was going to work, which it did in the end."
Federer and Zverev have met two times in the past, with Federer winning both times. They last played in Halle in 2013, with Federer winning that quarterfinal matchup 6-0, 6-0.
Despite being the favorite in the match, the four-time Australian Open champion knows Zverev presents a tough matchup.
"It's going to be completely different to the last couple," Federer said. "It's probably going to be more similar to Melzer in the first round, which is good that I played him. I'm going to practice with a lefty as well again, just to get ready for that."
"I've played him a couple times before, once on grass, once on clay, never on hard courts," the 17-time Grand Slam champ continued. "Obviously, he's on a high right now. He's feeling great. Probably feels the best he's ever felt on a tennis court. That's how I would feel after the win today against Murray. It's going to be tough and different and tricky. That's my mindset."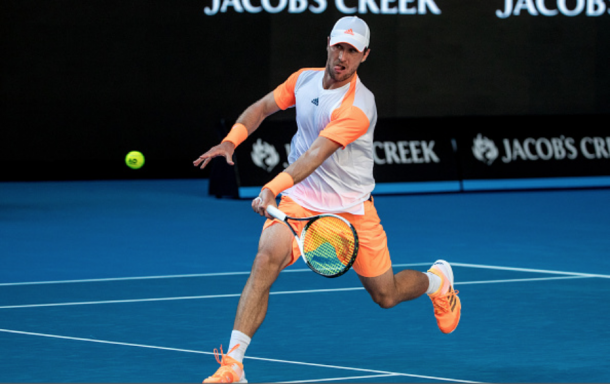 Zverev shocks Murray in round-of-16
The world number 50 pulled-off the upset of the tournament, a title that isn't given lightly considering that defending-champion Novak Djokovic was upset in the second round.
No one gave Zverev a chance, but the German believed in himself. Zverev had already pulled off a great upset, taking out American John Isner in the second round after being down two sets to zero.
The German's serve-and-volley style clearly upset Murray, throwing the world number one off his game. The two-time Wimbledon champion likes to work his way into a point, which begins with a strong return of serve.
However, Zverev threw this strategy out the window, as his serve-and-volleying gave Murray no time to construct the point. It also pressed Murray into hitting a better return, throwing him off.
The German used this serve-and-volley strategy a staggering 119 times in the match. He played the match of his life and shocked the tennis world. Now the question is whether the German can make it two major upsets in a row.
Federer overcomes slow start to down Nishikori
Shortly after the upset of Murray, it was Federer's turn to hit Rod Laver Arena. The 17th-seeded Swiss was considered a slight favorite over the fifth-seeded Japanese given their previous matches.
The biggest question coming in was how Federer would be able to play after dominating Berdych, considering he was shaky at-best in his first two rounds as he worked his way back from injury.
Nishikori came out firing, silencing the pro-Federer fans by racing out to a 5-1 advantage in the first set. All indications pointed to a victory for Nishikori, however, Federer wasn't concerned. Even though Federer went on to lose the first set, he fought back and made it competitive, which proved key later.
Federer raised his game in the second set and take over the match. The Swiss Maestro was aided by the fact that Nishikori was bothered by a back/side injury, which factored into his defeat.
However, take nothing away from the 35-year-old. Federer put on a masterful performance, throwing back to his days of winning Grand Slams. His serve continued to impress, as the Fed-Express won 80 percent of his first service points.
The raw emotion Federer showed after the five-set victory shows how much passion the 35-year-old still has to compete day-in and day-out. With Murray and Djokovic out of the question, the big question now is whether or not Federer can finally claim that 18th Major title.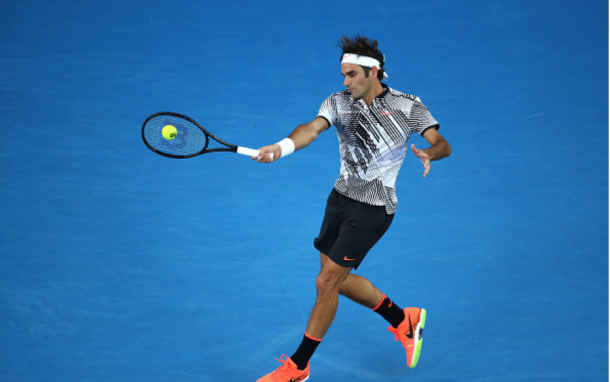 Analysis
This match has all indication that it could play out like Federer's match against Marcus Willis at Wimbledon last summer.
Willis made it through qualifying and captured the world's attention, becoming the example of the rags-to-riches sports story. He served-and-volleyed just like Zverev. However, when he got to Federer, the 17-time Grand Slam champion dominated the Brit, winning the match easily.
Zverev was so successful against Murray because the world number one, like most players, doesn't often compete against players who serve-and-volley so much. Murray's game isn't built for that type of match.
Federer, on the other hand, began his tennis career serving-and-volleying. He played that type of tennis, and he faced the best-of-the-best who played that well. He won't be as hindered as most who would face Zverev.
It remains to be seen how Zverev can play as well, coming off his biggest win ever. Oftentimes, coming off a huge upset, players drop their level of play.
If Federer can play as he did against Nishikori, the four-time Australian Open champion will advance to the semifinals. However, this won't be a cakewalk, and the 17th seed shouldn't take Zverev lightly.
In the end, Federer won't overlook the German. Expect Federer to remain undefeated in Australian Open quarterfinal matches.
Prediction: Federer in straight sets