 Roger Federer's dream run down under continued Wednesday night as the four-time Australian Open champion dispatched world number 50 Mischa Zverev 6-1, 7-5, 6-2 in one hour and 32 minutes in the 2017 Australian Open quarterfinals.
Zverev, who famously upset world number one Andy Murray in the round-of-16, was unable to keep his string of upsets going against Federer, whom he called his idol.
With the win, the Swiss number two storms into yet another Australian Open semifinal, his 13th in the past 14 years, quite a remarkable feat.
At 35-years-old, Federer becomes the oldest man into a semifinal in Melbourne since Arthur Ashe in 1978.
Federer is now only two wins away from claiming his 18th-career Grand Slam title, however, his Swiss compatriot stands in the way.
Federer will meet the Swiss number one, Stan Wawrinka, for the 22nd time overall. However, this will be only their second meeting in Melbourne, with Federer having won that battle.
Federer has dominated his compatriot in their meetings, owning an 18-3 head-to-head advantage over the three-time Grand Slam champion. In Grand Slams, Federer has a 5-1 advantage.
Federer was strong from the start against the German, taking the opening set 6-1 in only 19 minutes, one minute shy of the tournament record. Zverev made the second set much more competitive, but Federer was too good for the German down the stretch.
"I'm pleased with the way I started the match," Federer said after the match. "Right away again got off to a great start against him, like I did against him a few years ago. After that, naturally everything's easier. It was a nice match. I think I played great. Mischa had a wonderful tournament, so well done to him."
"I'm happy I played as well as I played," Federer said on the court after his match. "Never thought I'd play as well as I did here. I am still standing."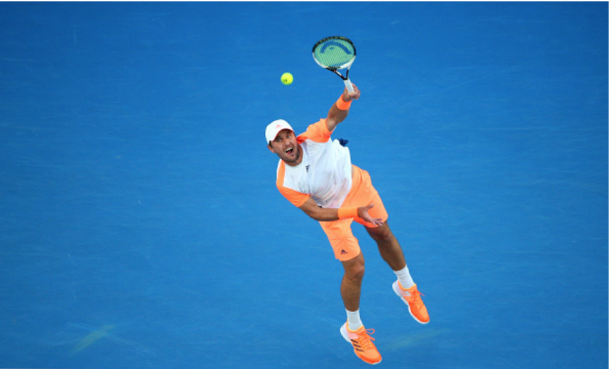 Despite bowing out of the tournament, Zverev, who will rise to a career-high 35 in the ATP World Tour rankings, remained positive in his post-match press conference.
"Of course, it's a positive," Zverev said. "First time I've ever been in a quarter. There's a lot of positive things I can take with me, hopefully take with me through the whole season, use the confidence to do well in many more tournaments to come."
"I think, yeah, it was a great 10 days in Melbourne," the German continued. "I really enjoyed it here. The whole family was there. I played, I think, decent tennis."
Swiss Maestro too much for Zverev to handle
The four-time champion in Melbourne got off to a blazing start, taking the opening set 6-1 in only 19 minutes. Federer held nothing back, slapping winners left and right past Zverev, who continued his serve-and-volley tactics.
The second set, however, was much more competitive as the world number 50 went toe-to-toe with the 17-time Grand Slam champion. Zverev even broke Federer midway through the set, yet the Swiss Maestro got back on serve before taking the set 7-5.
The third set was much of the same as Federer used a late break to seal his victory. In the end, Federer hit 65 winners as compared to only 13 unforced errors, a remarkable stat-line.
While Zverev played well, he was no match for the 17-time Grand Slam champion who looked determined to remain undefeated in Australian Open semifinal matches.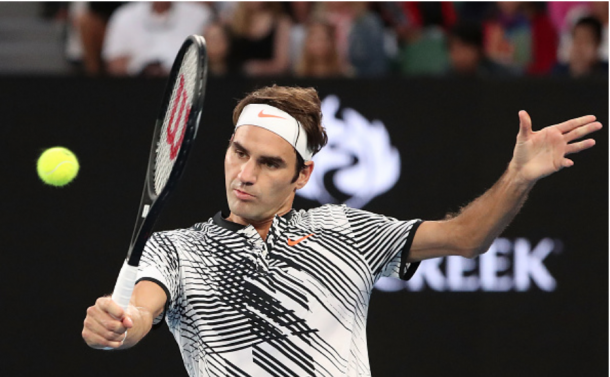 Federer to meet Wawrinka for spot in final
Federer's victory confirmed what many were hoping for: an all-Swiss semifinal blockbuster. Wawrinka, the number four seed, blasted through Jo-Wilfried Tsonga for a straight-set victory to book his spot.
The Swiss superstars have only met once down under, with Federer defeating the 2014 champion in the 2011 quarterfinals.
Even though the Fed-Express owns an 86 percent winning record over the Swiss number one, their matches have been much more competitive in the past.
The Davis Cup teammates last met in a Grand Slam in the 2015 U.S. Open semifinals, where Federer demolished his countryman in straight sets.
"If someone would have told me I'd play in the semis against Stan, never would I have called that one for me," Federer said. "For Stan, yes, but not for me. I honestly didn't even know a few days ago that he was in my section of the draw or I'm in his section."