 Spaniard Rafael Nadal says he is looking forward to his quarterfinal date with world number three Milos Raonic at the Australian Open on Wednesday and has prepared for the big-serving model of the Canadian.
The 2009 champion dispatched Frenchman Gael Monfils in four sets in the fourth round despite the mercurial 30-year-old exhibiting signs of life in the third.
Nadal was dumped out of Brisbane by Raonic earlier in the month and the Spaniard says he hasn't shouldered his lessons from their previous encounters.
Ready for the contest
"I think [it's] going to be a tough match for me," the 14-time grand slam champion said of the challenge.
"In Brisbane, he beat me. But at the same time, it is true that I have been close."
The 30-year-old noted the Canadian's intimidating style of play and remarked that "if I am not playing aggressive, I am dead".
The world number three, who booked his place in the last 8 of the tournament with a not altogether comfortable four-set triumph over Nadal's compatriot, Roberto Bautista-Agut, has been wrestling with illness all week but is sure to be raring for the challenge.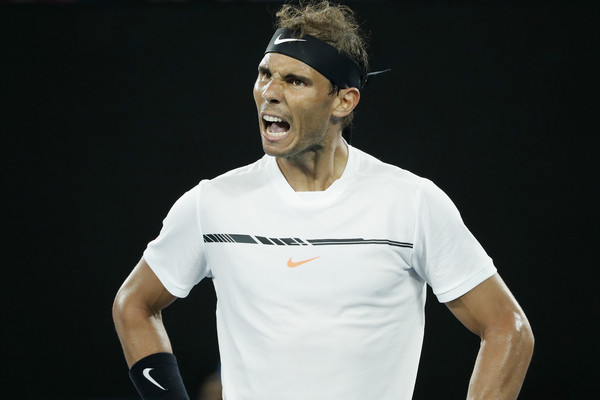 A close contest
The Spaniard underlined his struggles on hard courts in recent years and revealed that he was delighted to progress to the quarter-final stage "after a few years with not much success here."
Raonic announced his split with coach Carlos Moya at the end of last season and Nadal, who worked alongside the former world number one as a junior, wasted no time in bringing the Spaniard onto his team for the forthcoming months.
"I hope I am ready for it and I have to be very focused with my serve if I want any chance of winning," he added.
The Canadian tasted the semi-final stage in Melbourne only twelve months ago but Nadal will be looking for a statement of intent.