 Bulgarian Grigor Dimitrov says he is determined to take the positives from his agonizing semifinal defeat to Spaniard Rafael Nadal at the Australian Open.
Dimitrov and the 14-time grand slam champion were locked in a war of attrition for just four minutes shy of five hours on Rod Laver Arena as Nadal eventually prevailed 6-3, 5-7, 7-6, 6-7, 6-4 to set-up an epic encounter with Roger Federer in the final.
Few could fault the 25-year-old's display, matching the Spaniard's athleticism and supreme defense during the crucial junctures in the match but it will remain a bitter pill to swallow for Dimitrov, who fell in the semifinal stage at Wimbledon in 2014.
Aims to take positives
It will not escape the Bulgarian's memory that he had dropped to as low as number 40 in the ATP rankings in July last year but, aided by the appointment of coach Daniel Vallverdu, Dimitrov has begun to discover his new identity, coming into the Melbourne last week having dispatched three top ten players en route to silverware in Brisbane.
"I just don't want to put my head down for a second right now, especially when I'm feeling good," he told reporters after a marathon encounter that almost rivaled Ivo Karlovic and Horacio Zeballos' 22-20 fifth set slugfest from earlier in the tournament.
"I'm competing great. Physically, I'm getting there. Despite the disappointment, that's going to feed me for the upcoming events."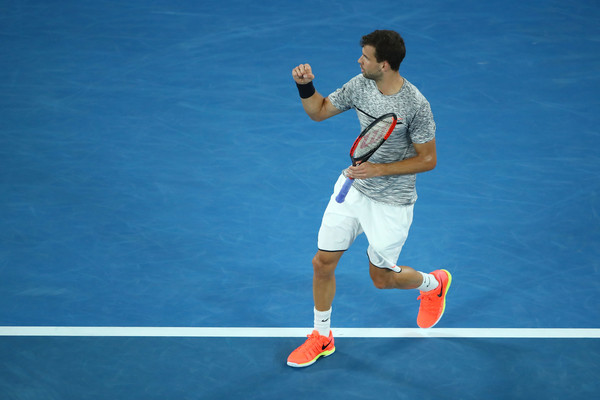 Anticipates a mouthwatering final
Dimitrov has often been labeled as 'Baby Fed' due to his similar brand of tennis and, despite refusing to pledge allegiance, the Bulgarian expects a final for the ages.
"I'm going to watch it for sure, it's super amazing and great for the sport," he beamed.
"I just know that two of the greatest players of tennis are going to square off on Sunday and it's going to be an amazing match."