 Henri Kontinen and John Peers kicked off their season by capturing the Australian Open title defeating the six-time champions Bob Bryan and Mike Bryan 7-5, 7-5. This is their first Grand Slam title and follows up from the end of last year when the pair won the Paris Masters and Year-End Championships title.
Kontinen/Peers grab late break to win the first set
Kontinen and Peers started the match by holding serve to love. In the very next game, the Finn fired a volley winner to bring up two break point opportunities at 40-15. The Bryans saved one of the breaks with a forehand winner, however, a double-fault in the very next game, a double-fault presented the fourth seeds with a break at 2-0. This was quickly diminished as the Americans came straight back at the pair. A forehand long by the Australian gave a break back point to their opponents. They took their opportunity when Kontinen served a double-fault.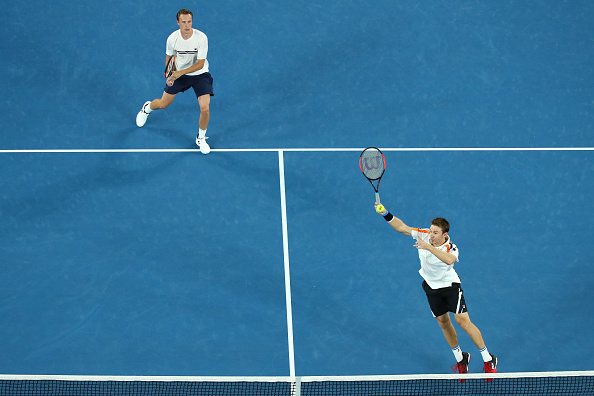 The twins then held serve to bring the set level at 2-2. From then on in, both pairs then found their rhythm on serve but the fourth seeds were always looking threatening causing a lot of problems to the third seeds. With the scores now at 6-5 in favour of the Finn/Aussie, they grabbed a set point at 40-15 with great reflexes at the net by Kontinen. Good serving from the six-time champions saved one of the breaks but Kontinen's reflexes were on point helping him and Peers win the point and go a set to the good.
Kontinen/Peers win their first title as pair
Serving first in what could be a crucial set, Kontinen and Peers eased through their service while the Bryans were troubled with two net cords going the way of the fourth seeds as they scraped through their service game. Kontinen and Bryan held their serve with all four players on the court getting on the scoreboard at 2-2. Just like the first set, both teams were holding serve without a break but the Bryans were always being troubled by the power and movement of the fourth seeds who were highly confident after the first set.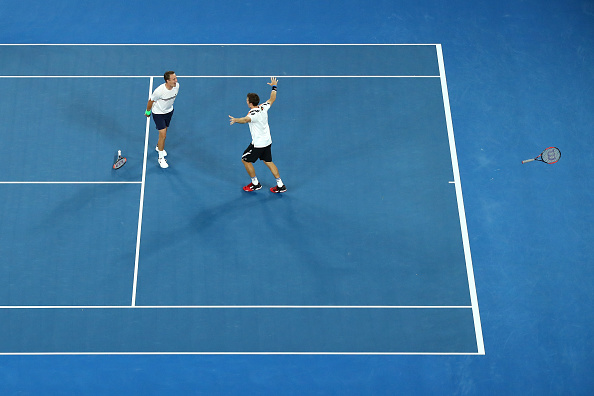 Coming towards the end of the set, the 16-time Grand Slam champions began to show cracks in their game, which allowed Kontinen and Peers to seize their opportunities. Down 30-15 6-5, Kontinen smashed a volley winner at the net to bring up double break/championship points. The Finn put a forehand into the net but on the very next point, the Bryans ventured towards the net to which a lob was played by Peers that landed in as they broke and clinched their first Grand Slam title together, 7-5, 7-5.