 In their first meeting in a major final in more than seven-and-a-half years, it was Serena Williams who downed older sister Venus with a 6-4, 6-4 victory to claim an Open Era record 23rd Grand Slam title at the 2017 Australian Open, breaking her tie with Steffi Graf and putting her one behind all-time leader Margaret Court.
Serena Squeezes Through Tight Opener
In their first meeting in nearly 18 months, it was Serena who would get off to the better start, overpowering Venus from the back of the court and making the most of a nervous start from her sister to secure the break right from the off. However, as resiliently as she has throughout this fortnight, Venus would strike back with a real statement of intent, breaking straight back a game later.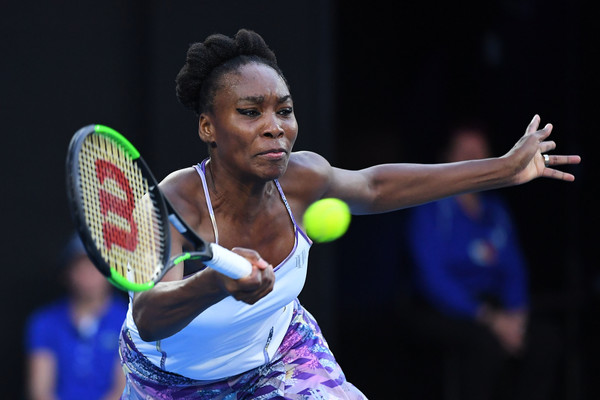 This pattern would repeat itself before older sister Venus was able to somewhat stamp her authority on the opening set, getting the first hold of the match in the fifth game. But it wouldn't be long before Serena would come roaring back herself; her power and placement just too much for her older sister to handle as she would level the score with a hold of her own before securing the decisive break with a signature backhand down the line.
It wouldn't be long before Serena would close out the opening set in signature Serena style; a timely ace putting her within one set of another Open Era record.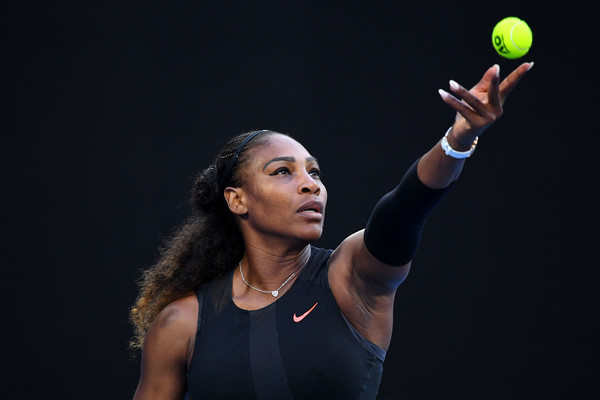 Scintillating Serena: Younger Sister Outclasses Older Sister for Record 23rd Major Title
The second set would start in significant contrast to the first, with both women able to hold their serve until the seventh game, despite having numerous chances to break the other early on. However, it would be game number seven that would prove to be an all-too-familiar case of déjà-vu for Venus, as Serena would claim the first break of the second to forge ahead by a set and 4-3.
Once there, the world number two would never look back, fighting off repeated onslaughts from her older sister to hold and move within a game of rewriting tennis history. Rightfully being forced to secure the victory on her own serve, on her own terms by her older sister, Serena never blinked, chasing down a drop shot on match point and flicking a forehand back behind Venus to secure the historic victory in an hour and 22 minutes.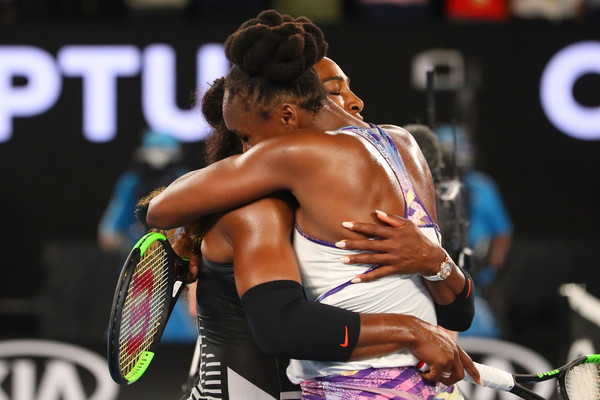 The Magnitude of Serena's Victory
In a wonderful embrace at the net, one couldn't help but feel a profound happiness for both sisters after all they've had to overcome since their last meeting in a major final at Wimbledon in 2009. But this moment belonged to Serena Williams, who not only leaves Melbourne with her seventh Australian Open crown but also as the new world number one, reclaiming the title from Angelique Kerber.
"It's such a great feeling to have 23," Serena said after the match. "I've been chasing it for a really long time. When it got on my radar, I knew I had an opportunity to get there, and I'm here. I'm here."
"It's a great feeling, and no better place to do it than Melbourne."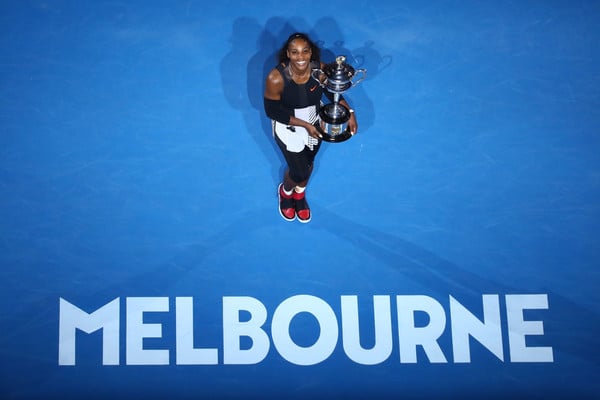 In Venus' case, this resurgence puts her within 200 points of returning to the top 10, but she was quick to give kudos to her younger sister for rewriting history once again.
"[23], it's a great number," she said. "I know she would like to have a little more. Who wouldn't? It was a great moment. I'm very happy that she's been able to, you know, get to number 23 because there's 22 ahead of that that she also earned, and she earned it."
"It was great to have an opportunity to play for the title. That's exactly where I want to be standing during these Grand Slams, is on finals day, having an opportunity. That's the highlight of all this, is to be in that moment."