The first round of the Taiwan Open saw Elina Svitolina facing a tricky opponent in Evgeniya Rodina, and the top seed eventually prevailed in straight sets in just under an hour where the Ukrainian looked in great form.
Svitolina gets fast start
Svitolina won the coin toss and elected to serve first, hoping to get a perfect start to the match. It proved to be a smart idea as the Ukrainian managed to get an easy service hold with some strong serves in. Svitolina's fast start continued to show its effect as Rodina threw in a couple of unforced errors to gift a service break to the top seed, allowing her to have a 2-0 lead. Svitolina's backhand slices worked really well for her as they were able to mix up Rodina's rhythm and forced her to become impatient which started to cause her to create more unforced errors.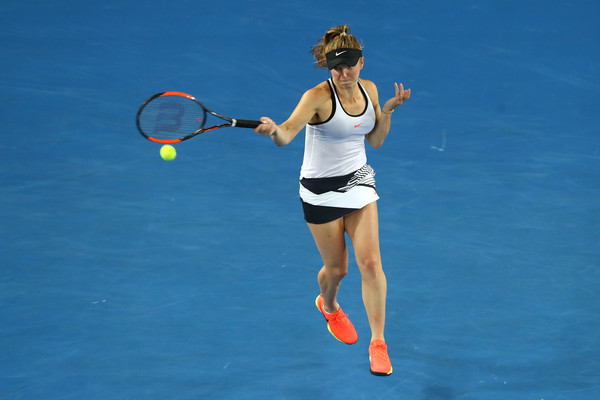 Strong forehand returns then allowed the higher-ranked player to have yet another service break, extending her lead to 4-0. A very quick service hold then allowed her to consolidate the break and place her just one game away from winning the first set. Some really excellent aggressive style of tennis won Svitolina the set after just 19 minutes, losing just seven points along the way.
Rodina puts up tough fight
Similar to the first set, Svitolina held her opening service game to start the second set with her forehands dictating play for her. Rodina finally managed to win three points in a single game as she got to deuce in her service game, looking to win her first game of the match. However, Svitolina was just too strong for Rodina as she broke serve to have the advantage in the second set. Facing some form of trouble in the following game as Rodina managed to get to deuce, Svitolina maintained her composure to hold her serve eventually and extend her lead to 3-0.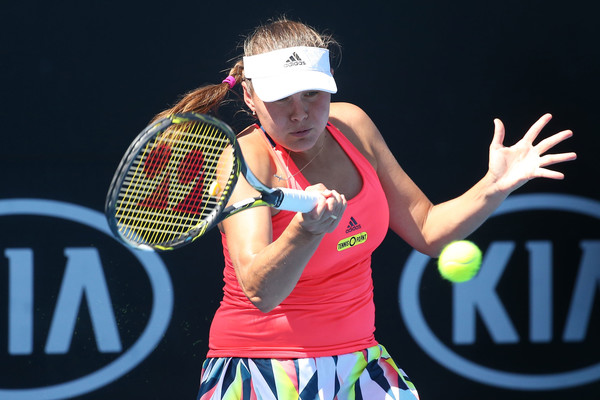 Rodina earned her first game point of the match at 0-3 and finally won her first game of the match after an error by Svitolina to stop the rout. Some good serving then gave Svitolina yet another comfortable service hold as she regained a three-game lead in the second set. For the first time in the match, Rodina finally got an easy service hold as her forehand started to show its power and consistency. The Ukrainian then soon found herself just one game away from a straight sets victory as she held her service game once again, having just lost a total of 11 points on her serve up till now.
The Russian played her best game of the match as she held her serve to love after she showed some amazing offensive style of tennis. However, it proved that it was just a consolation game as Svitolina successfully served out the match to love after just 59 minutes.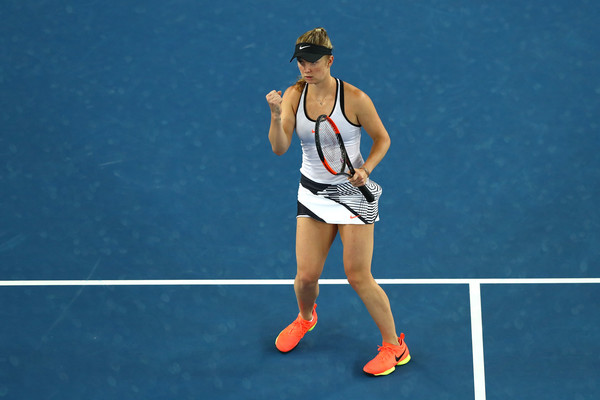 Next up for Svitolina
Elina Svitolina would next face Lucie Hradecka, the qualifier who powered past Kateryna Kozlova in a thrilling three-set match. Hradecka is a very tricky opponent and would not be easy to get past, having the ability to defeat higher-ranked players.