 The French Tennis Federation (FTF) has won a legal battle to redevelop the site of the French Open.
The FTF published plans in 2013 to expand the site of Roland Garros but have been hindered by appeals from environmental campaigners.
The controversy surrounds the FTF's plans to construct a new court in the nearby botanic gardens, which includes a host of historic greenhouses.
Plans to build a retractable roof over Court Philippe Chatrier have also been given the green light.
Thumbs up
In a statement, the FTF said: "By removing the 50 means of illegality raised, the court enshrines the legality of the building permits for this project crucial for the future of the tournament of Roland Garros and French tennis. The French Tennis Federation is pleased that law and reason prevail finally."
Proposals to erect a new court and a retractable roof at Roland Garros was initially scheduled to be completed by 2018 but the FTF has been engaged in a prolonged battle with environmentalists and local residents.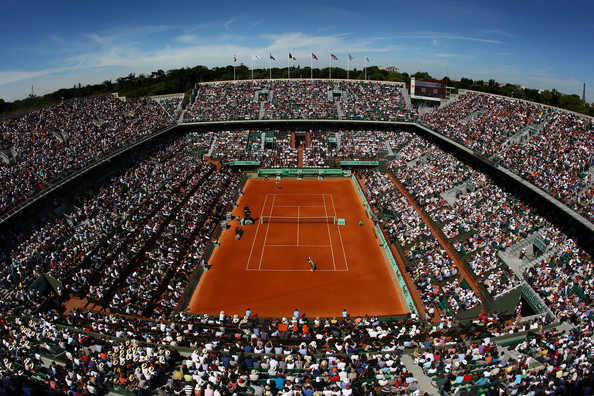 A modern upgrade
With the addition of a retractable roof on the main court, Roland Garros has responded to the other three Grand Slam tournaments whose main court(s) feature retractable roofs.
Wimbledon took the much-discussed decision to construct a roof on its Center Court in 2009 and work is already underway to ensure Court No.1 has a fully retractable roof in time for this summer's tournament.
Arthur Ashe Stadium at the U.S. Open debuted its roof for the very first time in 2016 while the Australian Open boasts three courts able to combat rainy conditions.
The FTF have been irked by the opposition to the proposal, especially given the havoc wreaked upon the French Open last year with the rainy conditions.
Work will now begin on the site of the second Grand Slam of the year and is expected to be completed by 2020.