In the opening round at the Delray Beach Open, Kyle Edmund eased past a fiery Adrian Mannarino 6-3, 6-0 to progress to the second round where he awaits Yen-Hsun Lu of Taipei.
Edmund grabs the sets only break, wins set
After trading holds for the first three games of the set, it was Edmund who struck first. He earned a break point at 30-40 then hit a forehand return shot which produced the error to break. This then angered Mannarino as he slammed his racket on the floor. The Brit went on to consolidate serve to take a 4-1 lead. The Frenchman held serve in the next game for the second time in the set. However, just two games later he was in trouble.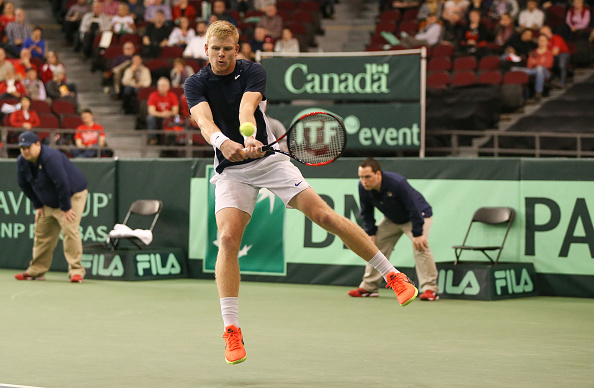 Back to back double-faults from the world number 60 then presented Edmund with a break/set point at advantage. A forehand winner saw the game go to deuce only for an unforced error to gift Edmund a second break/set point. The Frenchman eventually held for 3-5, but the 22-year-old served an ace to bring up a third set point. Mannarino denied the Brit and then earned a break point himself which he couldn't take as Edmund saved before going on to finally close out the set with a good first serve on his fourth set point, 6-3.
Edmund powers through advances to next round
After the end of the opening set, Adrian Mannarino took a medical timeout. But that didn't help his cause as Edmund brought up a break point immediately at advantage after two deuces. A poor dropshot allowed the 22-year-old to attack and play the ball into the court to break. He went on and held serve for a 2-0 lead. More errors kept coming in the Mannarino game as the world number 49 gained a break point at 30-40. A forehand down the line then caused an error as Edmund broke once more.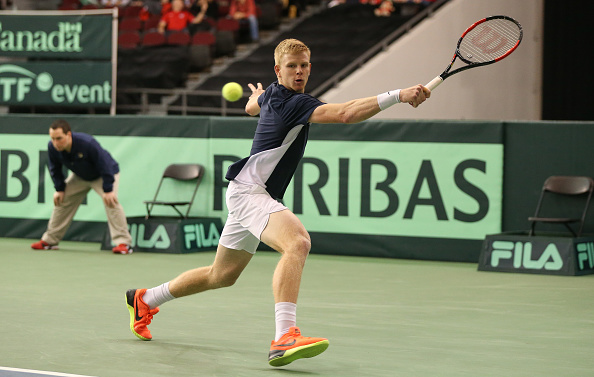 Edmund then consolidated serve once more for a double break lead at 4-0. In the next game at 30-all, Mannarino's anger took control once more and after a warning earlier, this time it was a point penalty, which gave his opponent a break point at 30-40 lead. The Frenchman did save it, but Edmund earned a second in the game just a point later. The Brit broke for the third time for 5-0. However, Mannarino was then given a game penalty and Edmund progressed to the second round.
Key points
Kyle Edmund hit five aces and served up no double faults. Adrian Mannarino struggled on serve, hitting no aces and producing five double faults. On his first serve, the Frenchman did manage to win 59 percent of the points but that fell on his second serve, only winning 41 percent. On the other hand, Edmund won 71 percent on first serve and 68 behind his second. The Brit also saved the only break point he faced and converted five from seven. He also won 60 percent overall points while Mannarino won only 40 percent.