 The world number one Andy Murray says those found guilty of doping in tennis should not be granted entry to tournaments through wild cards after lengthy absences.
His comments come in the wake that Maria Sharapova, who tested positive for the banned substance meldonium in January 2016, will return to the women's tour in April.
She has only been afforded wildcards into the WTA events in Madrid, Stuttgart and Rome ahead of the French Open in late May.
Murray conveys disapproval
The British number one, who reached the summit of the men's game in November last year, believes those found guilty of breaching the principles of the game should be forced to work their way back up, regardless of their status.
"I think you should really have to work your way back," the 29-year-old told reporters.
"However, the majority of tournaments are going to do what they think is best for their event. If they think that having big names there is going to sell more seats, then they're going to do that."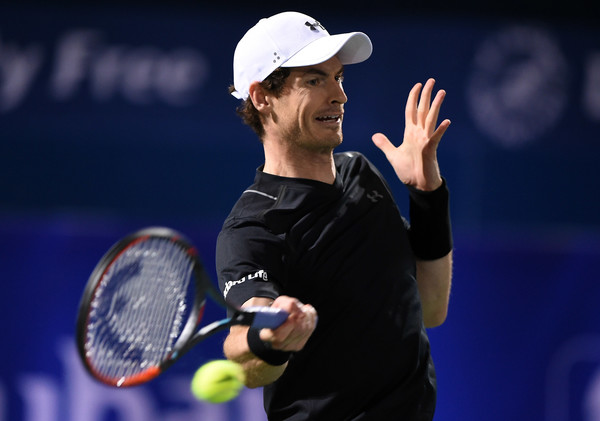 Looks ahead to Wimbledon
The WTA event in Madrid were the first to grant the five-time Grand Slam champion a wildcard into their event upon confirmation she would be returning to the tour in April.
However, Sharapova will require a wildcard to feature at the French Open and, potentially, Wimbledon and Murray says tournament directors at the All-England Club should gauge the opinion of its supporters.
"She [Sharapova] has an opportunity to try to improve her ranking up until that point and potentially not need a wild card, but if she doesn't then it is up to Wimbledon's decision and how they want to play that" he added.
"I'm sure they'll think long and hard about it and how they feel people will view it and then make the right decision for them."