 Eighth seed Dominic Thiem eased past Frenchman Jeremy Chardy 6-2, 6-4 in his first match to book his place in the third round at the BNP Paribas Open. He will next face 29th seed Mischa Zverev
Dominic Thiem eases past Chardy, claims a one set lead
In the opening game of the match, Jeremy Chardy was already in trouble, facing a break point after shanking a forehand. A double fault gifted the break to Thiem, who then went on and consolidated to love for a 2-0 lead. Just two games later, it was the Frenchman's turn to pile pressure on the Austrian and so he did by bringing up double break points with a volley winner at 40-15. A forehand winner followed by an unforced error brought the game to deuce before a third break point appeared for Chardy.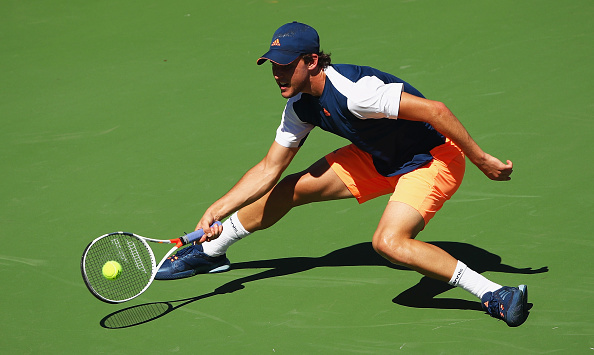 Any chance of a comeback was quashed when Thiem erased the break point and went on to hold for a 3-1 advantage. More errors began creeping into the 30-year-olds game as the pressure began to get too much with a breakpoint going the way of Thiem at 4-2, 30-40. A backhand passing shot secured the break for the 22-year-old who now found himself serving for the opener. A love-40 lead arrived for the Austrian, bringing up triple match points. He went out wide with his serve to produce the unforced error from Chardy as he grabbed the set, 6-2 in half an hour.
Thiem comes from a break behind, advances to the third round
The Frenchman began the second set afresh, holding his opening service game to love. He then ran away to love-40 on Thiem's serve, with three breaks points arriving. A forehand into the net gave the Frenchman the perfect start. However, the 30-year-old failed to go further ahead into the game and allowed Thiem a route back.
At 30-all, the world number 80 put a backhand flush into the net as a break point arrived for the Austrian. A forehand down the line was missed with Thiem breaking immediately back at the first time of asking. He backed this up by consolidating the break to get the match back on level terms at 2-2.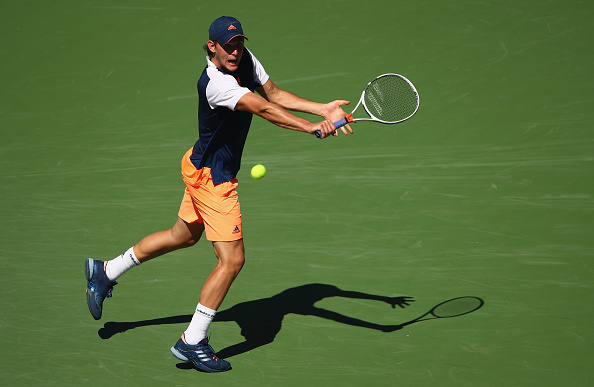 Both players then settled down momentarily with the next four service games all being held. The fifth game, however, saw Thiem open up the match again, who earned two break points after attacking the second serve which yielded an unforced error.The first of two break points were saved but Chardy couldn't save a second as the eighth seed broke with the chance to serve for the match at 5-4.
A poor service game from Thiem allowed the Frenchman a glimmer of hope as two break points were on offer. Thiem managed to save both break points to send the game to deuce before a forehand error brought up a match point. A serve out wide was too much for Chardy and Thiem wrapped up the match in one hour 13 minutes.