 The second round of the BNP Paribas Open saw Donna Vekic face off against Simona Halep, with the Romanian eventually prevailing in straight sets as she managed to overcome the tough challenge of her younger opponent to seal a spot in the third round
Halep steals the first set
Vekic seemed to have the best start possible when she came out firing, taking a 40-15 lead in her opening service game as she played some amazing offensive tennis to earn two game points for a perfect start. However, unforced errors started to overwhelm the Croatian youngster as Halep took advantages of those errors to fightback and earn break points of her own instead, and managed to convert her second break point to get the early service break and the advantage. Vekic managed to play her best tennis in the following game as she made the best reply possible, breaking straight back to return level on serve with some great shots.
The first holds of serve in the match finally came as both players had comfortable service holds in the next two games. It was a start for an abundance of service breaks which started with a break for Halep, who took the lead for the first time in the match. The youngster then made an immediate fightback as she broke back straight away with a successful Hawkeye challenge on break point to return level the fastest way possible.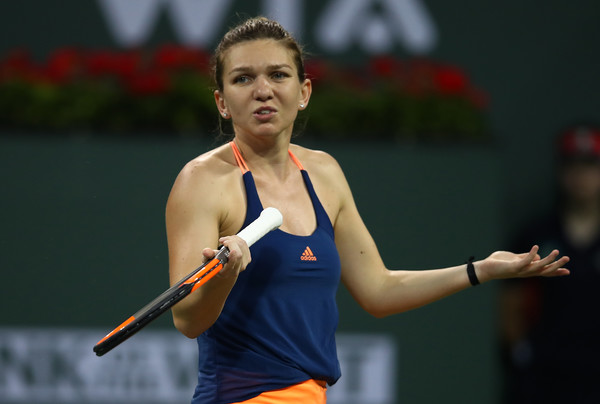 Yet another sloppy service game from Vekic gave Halep the lead once more, and from there the fans thought that the Romanian would be able to stroll to the victory with the momentum. However, Vekic was there to prove everyone wrong as there was a fourth consecutive break of serve after Halep's forehand failed her at the most crucial moment, gifting the advantage back to her opponent as they returned level once again.
The last of the service breaks in the set came in the ninth game after Vekic failed to hold serve for the third straight time, giving Halep a chance to serve out the first set. Just when it mattered, the Romanian tightened her serve and successfully held her serve for just the second time in the match to clinch the first set 6-4 after 41 minutes.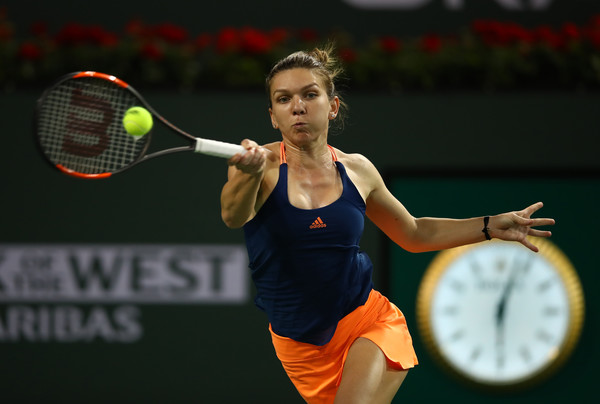 Halep strolls to victory
After going up 30-0 in her opening service game of the second set, Vekic looked on course for a rare service hold as she wanted to send the match into a deciding set. Nevertheless, similar to the first set, Halep came back to break serve and take the early advantage, taking a set and a break lead and looked poised to be heading for a routine victory.
Halep continued to stroll through the second set as she earned yet another service break to extend her lead to 3-0 and inflict a double break deficit on Vekic. In the fifth game, the Croatian finally got onto the scoreboard in the second set as she had a comfortable service hold to lessen the deficit by one game. Eventually, it proved to be just a consolation game as Halep powered her way to the victory as she broke once more to seal the victory after just 72 minutes.