 The all-Russian affair in the quarterfinals of the BNP Paribas Open saw Svetlana Kuznetsova unexpectedly triumphing in straight sets over Anastasia Pavlyuchenkova in a straightforward match that barely lasted an hour. It was a great performance by both players in the first set and both looked to be in great form with their serves being very solid. After going up 2-0 in the second set, Pavlyuchenkova lost her way from then on as Kuznetsova rattled off six consecutive games to seal the match.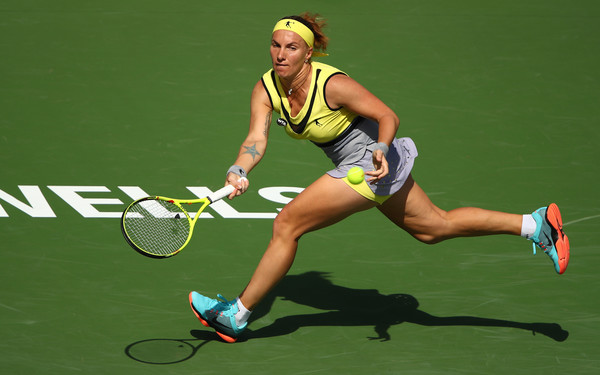 Kuznetsova runs out to early lead
A really good start to the match for Kuznetsova saw her break to 15 as her solid groundstrokes managed to move Pavlyuchenkova left and right on the court as she dictated play with her consistent and reliable backhands. This allowed her to take the advantage and jump out to an early lead, as she easily consolidated the break in the next game as she held her serve to 15 with nothing working well for Pavlyuchenkova, giving Kuznetsova the early 2-0 lead on the scoreboard.
The world number 21 then finally got onto the scoreboard as she held her serve in comfortable fashion, playing some amazing offensive tennis as she started to make a proper impact in the match, making Kuznetsova run for her shots and forcing errors out of her compatriot. The world number eight also had a comfortable service hold of her own, holding onto her lead as her serve looked really consistent with Pavlyuchenkova having all sorts of problems on the return.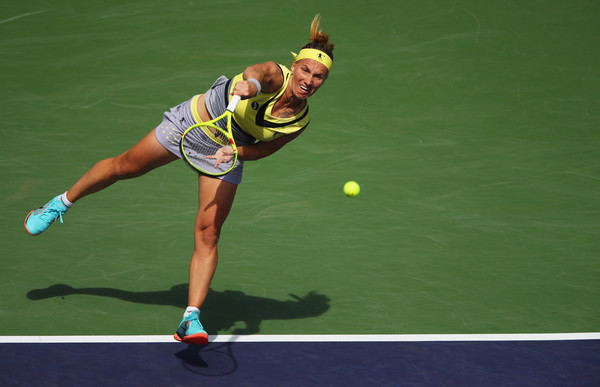 Kuznetsova almost went up a double break lead when she came up with some good returns and got to deuce twice, but Pavlyuchenkova managed to maintain her composure and hit some great serves and consistent forehands to keep Kuznetsova at bay, thus securing the tight service hold to reduce the deficit. However, it was still the same story as before as Kuznetsova would win her fourth consecutive service game without any troubles, hitting two aces along the way as Pavlyuchenkova looked helpless in every single return game as she was not able to get on the offense with Kuznetsova displaying some really excellent serving performance.
After Pavlyuchenkova lost her way from 30-0 up due to a number of unforced errors, the two-time Grand Slam champion was gifted the first set point. There, she threw in an unexpected double fault as she gave the set to Kuznetsova with a 6-3 scoreline after just 32 minutes, a set where both players played some really high-quality tennis.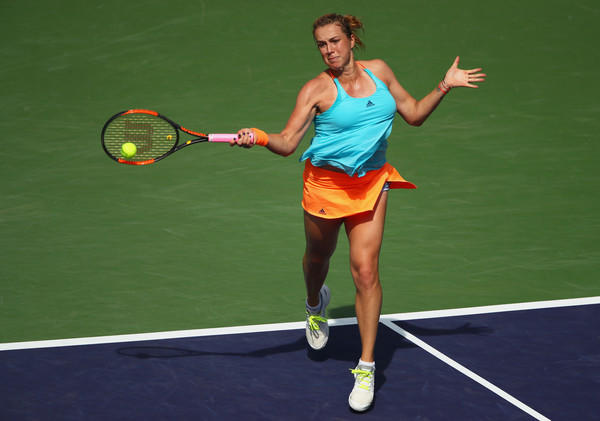 Kuznetsova recovers from early deficit
A beneficial on-court coaching session with coach Simon Goffin allowed Pavlyuchenkova to just focus on her game and give her full commitment to the match. It proved to be really effective as Pavlyuchenkova then earned her first break point of the whole match with some amazing ball-striking, keeping Kuznetsova at bay with her powerful tennis.
The younger Russian eventually managed to get her first service break of the day as she controlled play with her dictating groundstrokes, taking the advantage and jumping out to an early lead. Some good serves and errors from the backhand of Kuznetsova then allowed Pavlyuchenkova to secure the service hold and extend her lead to two games. However, unforced errors then started to overwhelm Pavlyuchenkova as she gave back the advantage all of a sudden, gifting Kuznetsova a free service break and leveling the scores at 2-2 in the second set.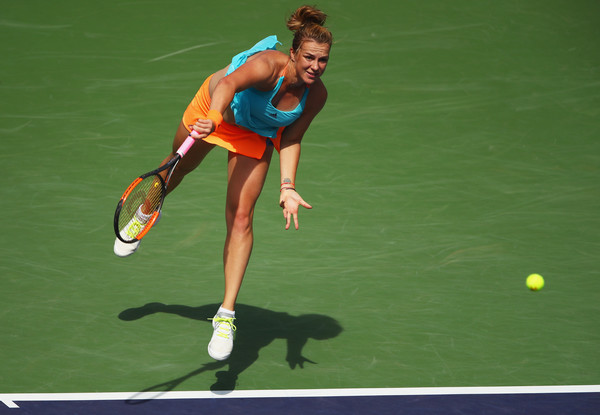 Kuznetsova seemed to found her old self in the first set as she put in some strong serves to help her hold her service to love, her first of the day. This allowed her to regain a 3-2 lead as she looked poised to close out the match in straight sets. Kuznetsova's excellent run continued when Pavlyuchenkova continued to hit some untimely unforced errors and lost her service game for a second straight time as Kuznetsova managed to take an overall lead of a set and a break and edge closer to a confidence-boosting victory. The elder of the two Russians then dominated play in her service games yet again as her amazing serve put her just one game away from the victory, with Kuznetsova being just one game away from victory now.
The two-time Grand Slam champion inched closer than ever to the victory when she went up 0-30 with the help of her powerful game, threatening to break serve once more and take the set. The first match point for Kuznetsova finally came at 15-40 and she dutifully took it after she forced an error out of Pavlyuchenkova, sealing the win in just 63 minutes, winning her sixth straight game in a row.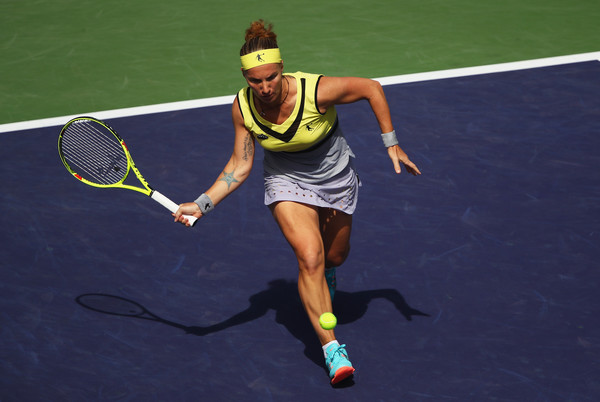 Match Stats
Kuznetsova hit 64 percent of her first serves in throughout the match and managed to win 22 out of 27 of those points, securing comfortable service holds and thus only seeing her get broken once in the match. It was slightly more disappointing for Pavlyuchenkova as she only won half of her first serve points and just 47 percent of her second service points as compared to Kuznetsova's 60 percent.
The veteran, who has won two Grand Slams in her career, was effective and reliable on break points today, capitalizing on five of six break points, while Pavlyuchenkova only managed to convert one of two, of which both were earned in the same game. Kuznetsova hit a staggering amount of 21 winners and just 12 unforced errors compared to Pavlyuchenkova's 10 winners and a huge amount of 21 unforced errors. Had Pavlyuchenkova not been so erratic, she would at least have been able to steal a set off her compatriot.