 The repeat of their Acapulco thriller at the BNP Paribas Open also had the same outcome with Nick Kyrgios prevailing in straight sets over world number two Novak Djokovic, claiming his second straight victory over the Serbian as his serve looked untouchable throughout the whole match.
Djokovic looks out of sorts
Starting the match on his serve was not a good decision at all for Djokovic as he was broken in the opening game of the match after a lengthy rally on break point where both players did not dare to take the risk of being the more proactive one, but the world number two eventually gave the break away on an unforced error, with Kyrgios pushing his way to the service break.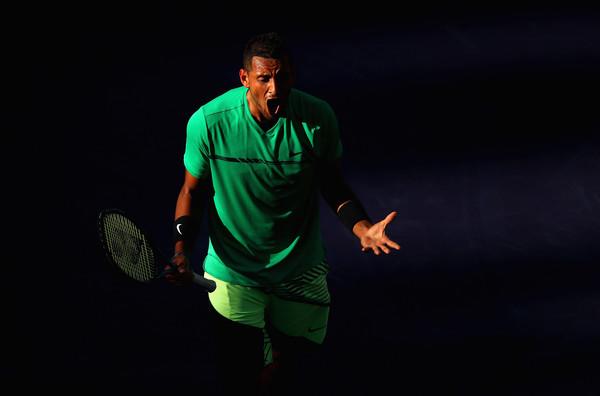 It would be very difficult for Djokovic to return back on serve anytime soon as Kyrgios looked in great form and his serve seemed especially accurate and consistent, holding his serve easily in his opening service game to consolidate the break and then extending his lead to two games on the scoreboard. Kyrgios originally had the golden opportunity to lead by a double break but failed to convert his sole break point in the third game as Djokovic stepped up his game and hit some strong serves in, allowing the Serbian to eventually hold serve and get onto the scoreboard.
Another sloppy service game was produced by Djokovic as he gave Kyrgios some great chances to break serve again but disallowed him to earn any break points as he barely held onto his service game and prevented himself from lagging further behind on the scoreboard. Kyrgios' dominance in his service game continued to be reflected in the scoreline as Djokovic only managed to win a mere three points in his return game, and seemed like he has no idea on how to effectively return Kyrgios' powerful serves.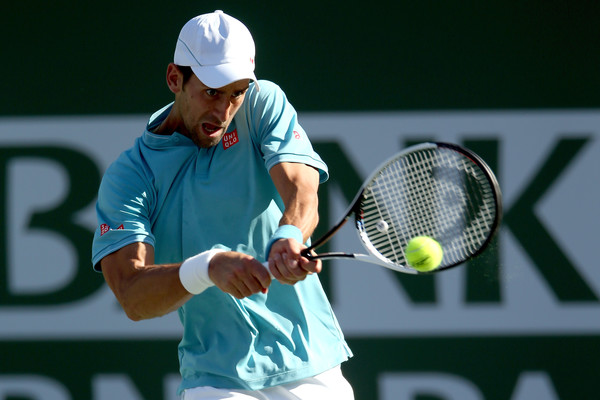 The former world number one consistently put himself at a huge risk of being broken, but managed to fight off any early onslaughts from Kyrgios to stay in touch with the young Australian. After having a comfortable hold of service while serving to stay in the set, Djokovic earned a 15-30 lead when Kyrgios was serving for the set as he threatened to break serve for the first time.
However, it just was not meant to be for the Serbian as the Australian hit some really strong serves to successfully hold his serve and thus closing the first set 6-4 after 47 minutes, with an amazing point won by him at 30-30 to earn his first set point, which he managed to convert, much to the dismay of Djokovic.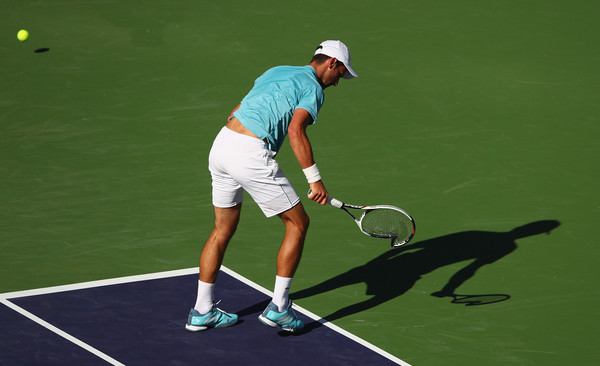 Kyrgios steals the second set
The start of the second set was much tighter as Djokovic did not have a slow start, unlike the opening stages of the first set. The Serbian came out firing as he served some huge first serves that Kyrgios was unable to find a consistent solution to return, just like how Djokovic has no solutions on how to return the Kyrgios serve in the opening frame.
As a result, both players were excelling in their service games, yet has no opportunity in their return games, especially for Djokovic as he had not earned a break point in the match up until that point. Kyrgios was at least able to earn some golden opportunities on Djokovic's serve and managed to get to deuce or break serve for a total of four times in five return games in the opening set. This time, it was Djokovic who earned the first big opportunity to make the breakthrough as he went up 15-30 in his opening return game, having the golden opportunity to break serve and take the lead.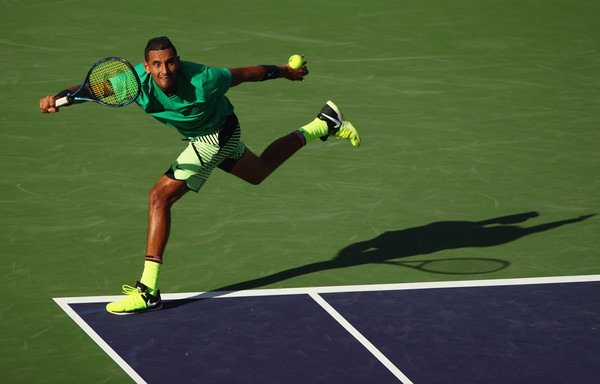 Nevertheless, Kyrgios maintained his composure to hold serve eventually. Comfortable service holds after service holds would follow suit, neither of them able to break serve as the second set turned out to be a serving masterclass by both players with Djokovic hitting more variety of shots in his game. Serving to stay in the second set, Kyrgios found himself in deep danger as Djokovic managed to get to deuce in a return game for the first time in the match, indirectly showing how great Kyrgios was serving throughout the match.
However, just like the whole match itself, Kyrgios served with great consistency and speed, escaping from the brink to send the set into an 11th game. There, Djokovic seemed to lose his focus a little as he allowed the Australian youngster to earn two break points to have the perfect chance to serve out the match. Djokovic saved the first with an exceptional volley winner which garnered roars from the crowd and proceeded to save the second with a perfect passing shot to eventually hold the nervy service game and take a 6-5 lead.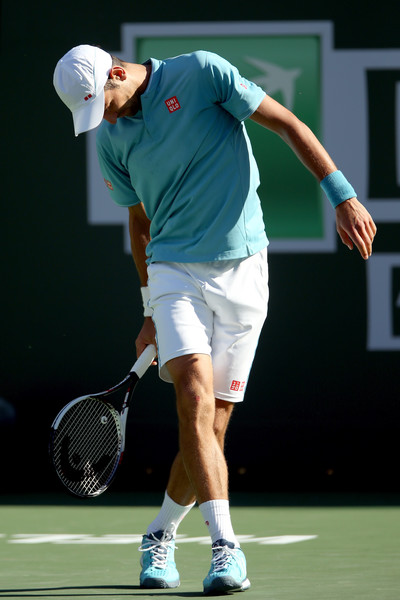 Having another chance to send the match into a deciding set, Djokovic wasted a 15-30 lead in the following game only to see Kyrgios hold his serve and gaining the momentum going into a tiebreak to decide the proceedings. Within the blink of an eye, Kyrgios played his best tennis to quickly go up 3-0 and looked poised for yet another straight sets victory over the 12-time Grand Slam champion. The Serbian tried to put up a tough fight by lessening the deficit to just one point after winning both his service points, renewing his confidence and most probably gaining the momentum back.
However, the youngster did not seem to be affected by that as he rattled off three straight points, which included another mini break, to open up a 6-2 lead and own four match point opportunities for another upset over the world number two. Wanting to close the match out in style, Kyrgios lost the first match point with a failed "tweener" attempt but managed to seal the match with a strong serve that went unreturned by Djokovic, which was in truth the story of the match from his perspective.