 Six weeks after meeting in the Australian Open final, Roger Federer produced a stunning display of first-strike tennis to defeat longtime rival Rafael Nadal, 6-2, 6-3, in just 68 minutes to move into the quarterfinals of the 2017 BNP Paribas Open, where he will meet Nick Kyrgios after the Australian ended Novak Djokovic's 19-match winning streak in the Californian desert.
Federer Flawless in First-Set Display
Channeling the same game plan that saw him defeat Nadal Down Under six weeks ago, Federer came out of the blocks with a flourish, showcasing the perfect balance between offence and defence to break in the opening game. Going from strength to strength, particularly off the backhand side, the ninth seed put together another stunning display while under pressure to consolidate the break, saving a break point in the process. From there, the two would trade holds before Federer pounced at the chance to claim a second break, capping off a fiercely-contested game with a majestic backhand down the line off a huge 103 mph serve from Nadal.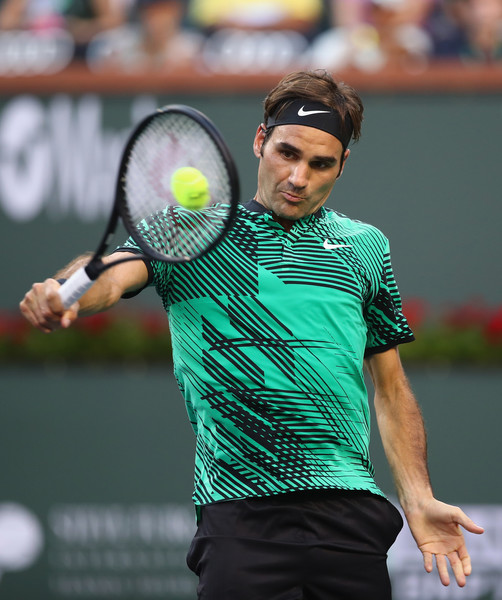 That shot seemed to set the tone for the rest of the set as Federer would continue to ride this wave of momentum to a one-set advantage, capping off a picture-perfect opening set with back-to-back forehand winners and a well-timed serve-and-volley approach that left Nadal with plenty to ponder after just 34 minutes of play.
Federer Powers to Imperious 68-Minute Victory
Determined to make a statement early on in the second, Nadal proved he did not wish to go down quietly and started the set with authority, only to have Federer's aggression bite back at him once more. After trading more blows from the back of the court, with Federer more often than not able to get on top of things, it was the ninth-seeded Swiss who broke for a third time to move a set and 2-1 clear of a spot in the last eight.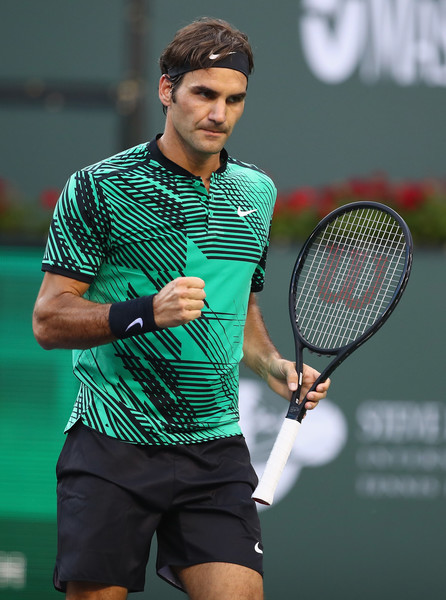 Continuing to gnaw his way into the Nadal defence, the Swiss' depth allowed him to keep his Spanish counterpart at bay as he wasted no time in consolidating the early advantage. Once there, Nadal did whatever he could to stay in touch with Federer, but the pressure remained relentless from the 35-year-old Swiss. Whenever the Spaniard was able to raise his level, his longtime rival was not only able to match it, but also able to surpass it to maintain his lead.
As a result, the match would go with serve until the ninth game, where a shred of luck against Nadal would set up two match points for Federer, which the Swiss Maestro would take on his first with one last backhand return into the corner to cap off a brilliant, lights-out victory over one of his greatest rivals.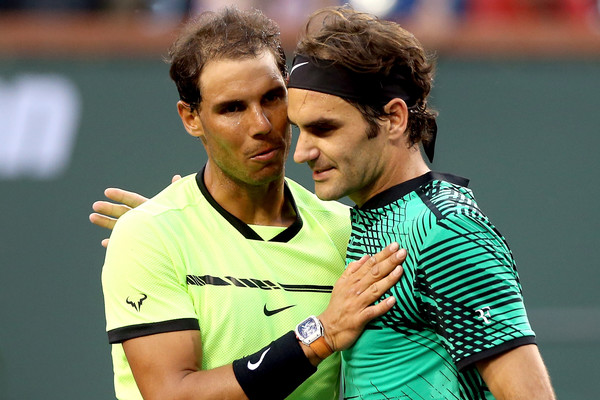 Next up for Federer: Kyrgios
For a place in his 10th semifinal at the Indian Wells Tennis Garden, the 18-time Grand Slam champion will have to get past giant-killer Nick Kyrgios, who snapped three-time defending champion Novak Djokovic's 19-match winning streak in the Californian desert. The pair has only met once before, with Kyrgios coming out on top in three tiebreak sets in their meeting on the red clay of Madrid in 2015.