A battle between a world number 102 and a world number 135 may seem really boring on paper, but the first round of the Miami Open would see a blockbuster meeting between former top 10 players in Sara Errani and Belinda Bencic, who are both now lingering outside of the top 100. Both of them have suffered from many injury problems in the past year, causing Errani to fall out of the top 100 just last week and Bencic falling out of the world's top 120 despite being in the top 10 at this time last year. A win for either of them can definitely be very beneficial to them as it can be used as a great stepping stone on their way up in the rankings.
Bencic in 2017
Belinda Bencic continued to face an abundance of injuries this year, with her first match of the year being a retirement. Due to a broken toenail, the pain was too unbearable as Bencic was forced to retire halfway through the second set against Yulia Putintseva, a very tough first round opponent, in the opening round of the Sydney International. Defending fourth round points from the previous year, Bencic's tough luck continued when she drew yet another tough opponent, this time in the legendary Serena Williams, in the first round of the Australian Open.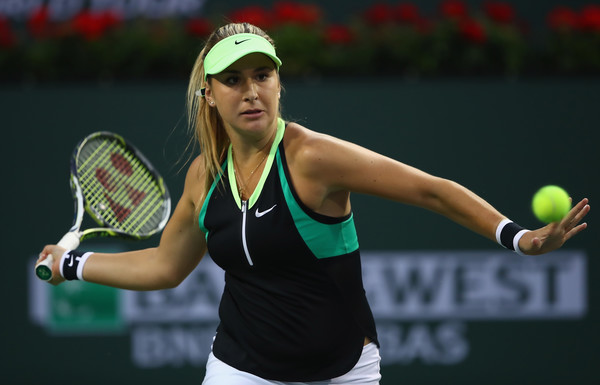 Despite putting up a spirited performance, Bencic eventually fell in straight sets, causing her to fall further in the rankings. For the third time in a row this year, Bencic was drawn against a player ranked higher than her as she faced good friend Daria Kasatkina in the first round of the St. Petersburg Ladies Trophy, the tournament where she was the defending finalist. Bencic only had her luck to blame as she fell to Kasatkina in straight sets, with this loss eventually forcing her out of the world's top 120.
Despite getting an encouraging win in Fed Cup which sealed a semifinal place for Switzerland, Bencic's staggering tough luck continued to haunt her as she lost in a very tight two-set match in the first round of the Mexican Open, falling to top seed Mirjana Lucic-Baroni, who had recently reached the semifinals of the Australian Open. Indian Wells got her yet another tough and tricky opponent in the first round, but for the first time this year, Bencic managed to cross the first hurdle as she earned her first WTA win in the year, defeating Tsvetana Pironkova in straight sets. However, just when her fans thought that she could create a deep run, Bencic fell to Kiki Bertens easily as she only managed to win four games in the process.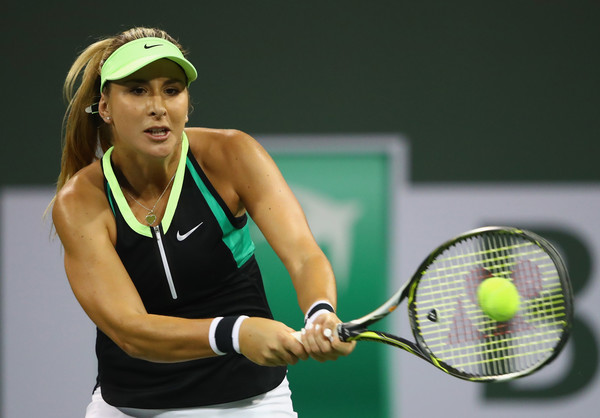 Errani in 2017
Sara Errani had a tough start to the new season as she fell to Christina McHale in the first round of the Brisbane International, suffering an earlier exit than expected. A disappointing Australian Open followed as a leg injury forced her to retire in the midst of a blockbuster second round match against Ekaterina Makarova, keeping her out of action for a period of time. Her next appearance was at the Fed Cup, where she suffered a right adductor injury in her losses against both Rebecca Sramkova and Daniela Hantuchova. She had to skip both Doha and Dubai, where she was the defending champion, due to the same lingering right adductor injury, which caused her to fall outside of the top 100.
Despite running a high fever, Errani managed to have a successful comeback as she survived a tough three-hour match against Mandy Minella in the first round of the BNP Paribas Open, setting up a meeting with Barbora Strycova. There, she disappointingly lost to the Czech in yet another tight match as she fell in three sets. Nevertheless, it was an encouraging performance produced from the Italian.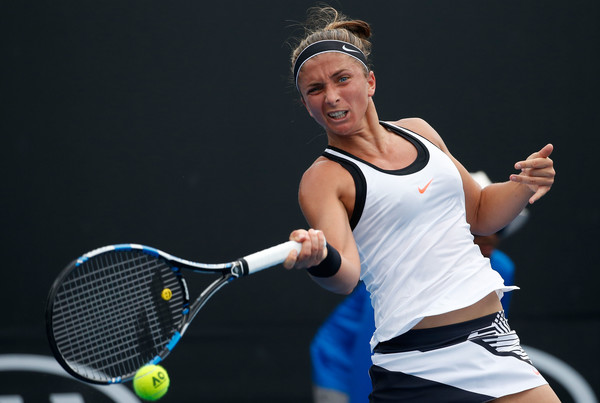 Head to Head
Belinda Bencic leads their head to head record by two matches to none, with their last and only meeting on hard courts being at the Brisbane International last year. That match saw Bencic stroll to the victory within just 55 minutes, losing just three games in the process as Errani only won 8 percent of her second serve point throughout the match.
Analysis
Belinda Bencic's offensive style of tennis would pose a huge problem against the defensive style Errani displays. With her pinpoint groundstrokes which are often aimed at the lines, Bencic would use this advantage to move Errani all around the court and help her to win points. However, Errani can use a variety of shots to mix up Bencic's rhythm, hitting drop shots and slices out of nowhere to leave Bencic helpless and struggle to adapt to those shots. Nevertheless, Bencic's game is accustomed to being an all-around game, allowing herself to excel in all parts of the court with the net play being a crucial factor in the match. If Bencic is injury-free, she would be able to move around the court with ease and is, therefore, the favorite for this match.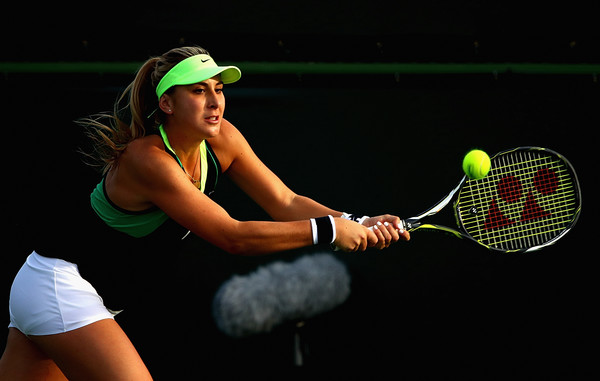 This match would be the second match scheduled on Grandstand, following the match between Mandy Minella and Kristyna Pliskova. The winner of this match would face a very tough and tricky opponent in the second round, with 30th seed Zhang Shuai awaiting for the winner there.
Match Prediction: Belinda Bencic d. Sara Errani in two sets