 Australian Open champion Roger Federer has credited his family for his recent upsurge in form following his record-equaling fifth success at the BNP Paribas Open.
The 35-year-old brushed aside Swiss compatriot Stan Wawrinka in the final and will arrive in Miami nestled comfortably atop the ATP Race to London rankings.
The Miami Open draw has opened up nicely for the Swiss following the withdrawals of both the world number one and two, Andy Murray and Novak Djokovic, though Federer is simply content to be featuring in Florida after a three-year absence.
Enjoying life
"For me and my wife it's really important that we're always there for them [the children]. That's why I'm so happy they're on the road," the world number six told reporters.
"Just trying hard to keep them entertained and educate them, I love spending time with them."
He certainly had more time to spare for his four children when he curtailed his 2016 season after Wimbledon to undergo surgery on a damaged knee.
The former world number one returned in time for the Australian Open to commence the calendar year and stunned the watching world by ending his five-year drought without a major with a five-set victory over nemesis Rafael Nadal in the final.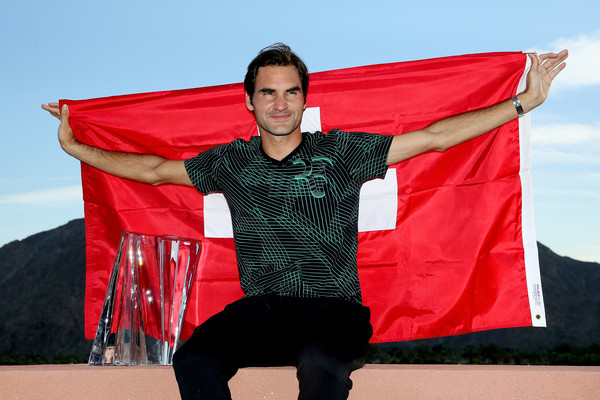 Focusing on tennis
Comparisons have inevitably been drawn to his all-conquering form in 2006 – a head-scratching defeat to the Russian Evgeny Donskoy in Dubai being the only blemish on Federer's year thus far – but the Swiss has been quick to downplay those suggestions.
"At 25 I was winning 90 percent of my matches," he added.
"You also play many more tournaments so you're racing from one to the next. It was an incredible experience being able to keep that level of play for so long at such a high level."
Federer is seeded fourth in the Miami draw.