 Frenchman Jeremy Chardy surprised seventh-seeded Marin Cilic 6-4, 2-6, 6-3 to advance to the third round at the Miami Open. He will now play Italian Fabio Fognini.
Jeremy Chardy grabs opening set
With strong winds, both players serves became a factor. In the first game, Cilic would go down a break with Chardy hitting a slice winner to bring up break point at 30-40. Good serving from the Croat brought the game to deuce but an unforced error would bring up a second break point for Chardy.
Due to the strong winds, it was causing a problem for the big serving seventh seed, who then double faulted handing the break to the Frenchman. However, it seemed that he would also be struggling with serve and handed Cilic two break back points via a double fault. He would save one of them but Cilic played a forehand with Chardy sending the return long as he broke back for 1-1.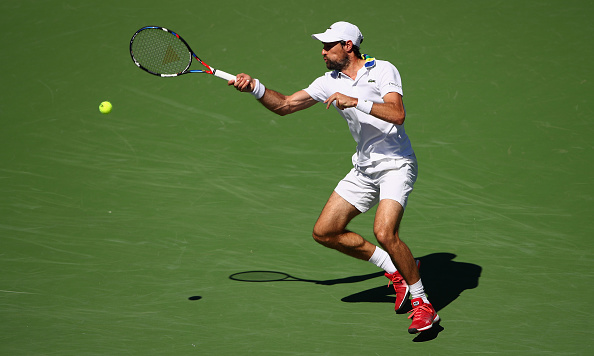 He consolidated and went 1-2 ahead. Just three games later, Chardy would put Cilic under some pressure, bringing up two break points. A shank forehand from the 28-year-old gave the break to the Frenchman, who went on to hold for 4-2. The Croatian would always have a chance in the match and at 4-3, he earned himself triple break points.
But Chardy dug in and denied Cilic before holding serve and going within a game of the set. The Croatian held his serve before rain interrupted play for a brief moment. Following that rain delay, Chardy went and grabbed a set point with a good serve that would be shanked by Cilic. The world number 9 saved the set point and turned the game in his favour, going up a break point. The Frenchman ten denied Cilic earned a second set point and finished off the set, 6-4.
Cilic fights back, sends match into decider
Both players started the second set by holding serve. In the third game, Chardy grabbed a break point with Cilic sending a forehand wide. The world number 77 hen sent a backhand wide with Cilic going on to hold serve for 1-2. Saving a break point seemed to give him confidence as he then went and earned a break point himself at 30-40 following an unforced error from his opponent.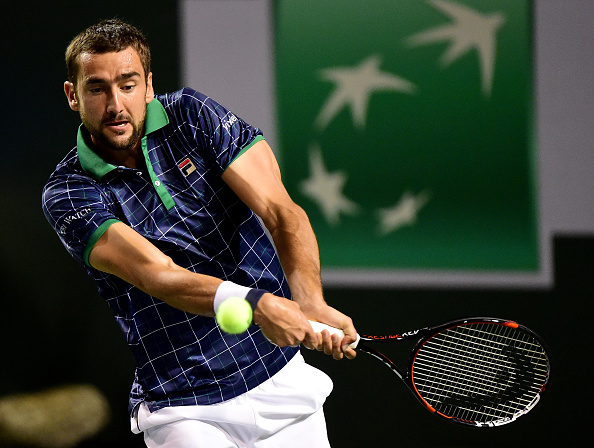 Chardy sent a forehand wide which gave Cilic the break before going to consolidate and take a 1-4 lead in the set. Chardy would go on to hold just his second game of the set with Cilic also holding serve to go within a game of levelling. Now serving to stay in the set at 2-5, Chardy threw in a double fault which gave the Croatian a break/set point at 40-30. A second double fault followed suite and the match was suddenly level at one set apiece.
Chardy sends Cilic crashing out
Before the end of the first game, the rain appeared and this time looked like it was staying for quite some time. Following that lengthy rain delay, Cilic wrapped the first game up to get on the scoreboard. Chardy followed by also holding serve with the score at 1-1. The third game would see Chardy have four break points saved before earning a fifth and finally breaking the Croatian's resistance making him play an unforced error. However, Cilic came back at the Frenchman and broke straight back to level the set at 2-2 before holding serve to love for 3-2.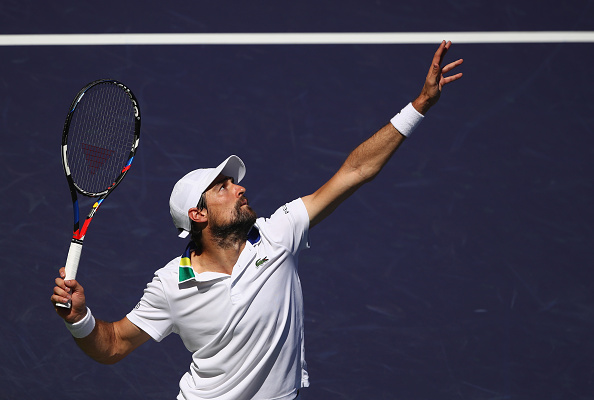 The 31-year-old never gave up after getting broken back and at 3-3, he applied pressure to the Croatian who seemed to have crumbled. Up 30-40 with a break point, Chardy attacked Cilic, ventured towards the net and broke with a volley winner before consolidating to love to take a 5-3 lead in the decider. Struggling with his serve all match, Cilic fired a double-fault which gave Chardy a match point at 30-40. The Croatian ended the match by sending a forehand long with the Frenchman advancing, 6-3 in the decider.