WTA veteran Kimiko Date-Krumm, Japan's most successful female tennis player of all time, is returning to the WTA Tour after over a year out following a knee injury, and two subsequent operations to deal with it.
The Japanese, who originally retired back in 1996 before returning to the tour aged 37 in April 2008, will return in mid-April, with an exhibition match lined up before she makes her official WTA return at the Kangaroo Cup, to be held in her home country.
During her peak in the 1990's, Date-Krumm reached a career high of fourth in the rankings and made three Grand Slam finals, as well as winning seven WTA titles; four of them at the Japan Open Tennis Championships in Tokyo. She added her eighth singles title, at the Korea Open, in 2009 following her return.
Long-awaited return for the popular WTA star
Date-Krumm is one of most popular players on tour, with many admiring her longevity and playing on the tour in her mid-forties, and her comeback will be highly anticipated following a long absence.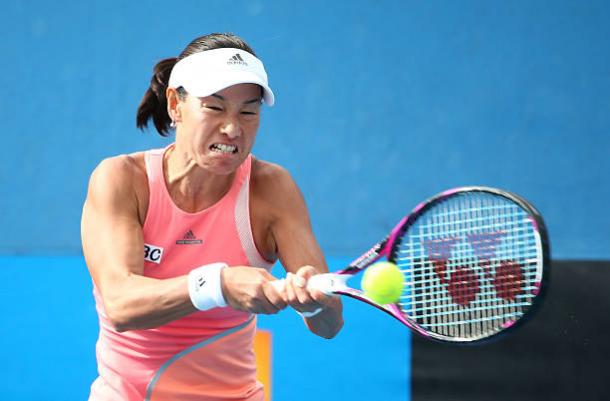 The former world number four last appeared on court back in January 2016, losing in the opening round of qualifying for the Australian Open to Amandine Hesse, has been sidelined ever since with a knee injury which required surgery, though she always maintained she would return.
The 46-year-old will return on April 12th, playing an exhibition match against fellow Japanese player Nao Hibino, before taking part in the $75k Kangaroo Cup in late April in early May, where she previously won the title in 2012 and reached the final in 2008; other former champions include the likes of Karolina Pliskova and Ana Ivanovic, who won the tournament in the early stages of their careers.
Ranked in the top 150 at the time of her last match, Date-Krumm is eligible for the use of a Protected Ranking.