 In the all-Czech battle for a spot in the quarterfinals, Karolina Pliskova took on Barbora Strycova in the first match of the day on stadium court. It was a dominating display by the Czech number one as Strycova simply looked to have no answer. Strycova did regain a bit of control despite trailing in the second set and almost leveled as Pliskova started making errors. The world number three though hung on and saw out the set to complete a 6-1, 6-4 victory.
Pliskova races through the first set
It was a dominant set of tennis from the Czech number one. Despite Strycova starting well to level for 1-1, it was to be the only game she would go on to win the set. From the fourth game onwards Pliskova was all over Strycova carving out her first break points after dispatching a couple of winners. And the lanky Czech thumped a return winner down the line to grab the early break.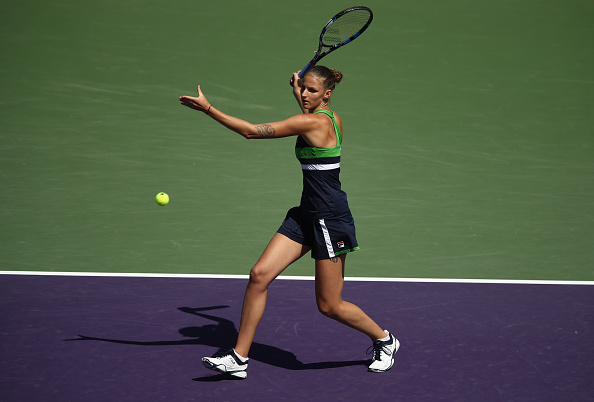 Pliskova was starting to control the shots and after consolidating the break with a love hold, set up triple break points for the double break. The Czech number one was changing direction with ease leaving Strycova struggling to cope with it. Strycova's own unforced errors not aiding her cause as the world number three broke to 15 opening up a 5-1 lead in quick fashion. There was nothing Strycova could do though as Pliskova wrapped up the set 6-1 dropping just one point on serve in the entire set.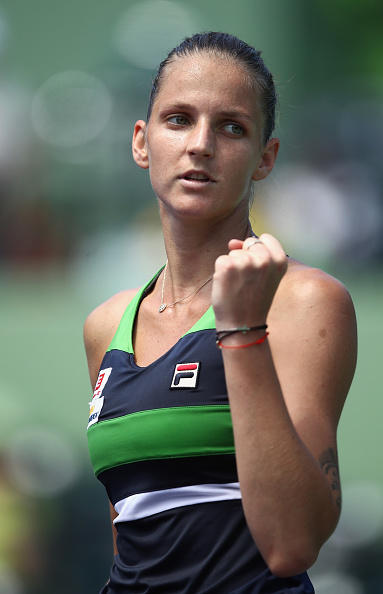 Pliskova struggles towards the end but gets the job done
The second set did not begin well for Strycova either. She was pushed to deuce a couple of times and Pliskova eventually found the breakthrough piling further misery on Strycova. The world number 20 continued fighting though coming to the net and drawing errors from Pliskova and she was rewarded with the break back. Strycova looked to have regained some composure backing it up with a convincing hold to lead 2-1 on serve.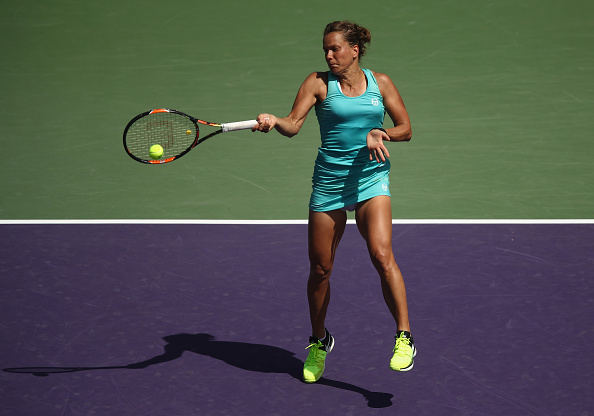 Pliskova, however, was quick to put that break behind her holding with ease for 2-2. The Czech number one followed up with some great shots and Strycova once again found herself under pressure facing triple break points. An unfortunate double fault then gave Pliskova the lead for 3-2. Strycova was giving it all she had but was missing her shots too allowing the world number three to consolidate for 4-2.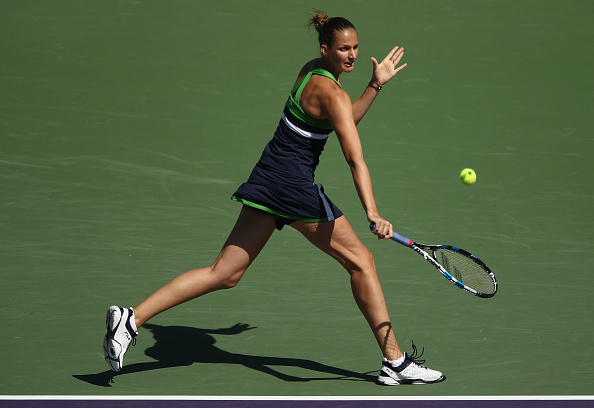 With frustration growing, it was looking like an uphill battle for Strycova. She was struggling even more and despite saving one break point eventually succumbed on the second sending her forehand long as Pliskova extended her lead to 5-2. Serving for the match, Pliskova lost her focus slightly sending double faults to hand a break point to Strycova. The net almost worked in Pliskova's favor but Strycova was quick to pounce and finish off the point to get one of the breaks back for 3-5. She followed it up by a love hold to force Pliskova to serve for the match again.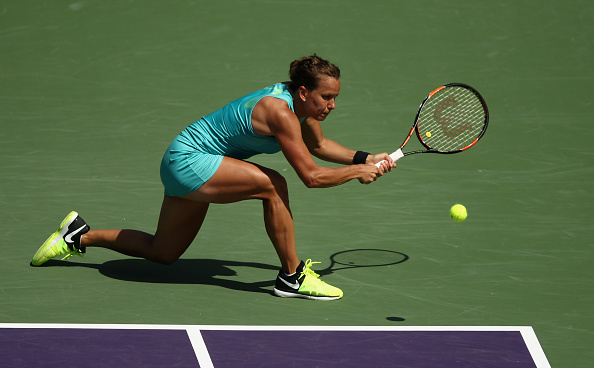 The lanky Czech was starting to make errors yet again and Strycova earned double break points to level the set. However, both chances slipped away but her she continued fighting saving the first match point with some great play and set up another break point. Pliskova stood firm and eventually on her second match point sealed the victory with a big serve.