Maria Sharapova is one of the most accomplished players in the 21st century, having won five Grand Slam titles in her eventful career. Other than achieving numerous accolades on a tennis court, Sharapova is also a very successful businesswoman off the court, owning 2 companies; Sugarpova, a candy, and chocolate company, and Supergoop, a skincare brand.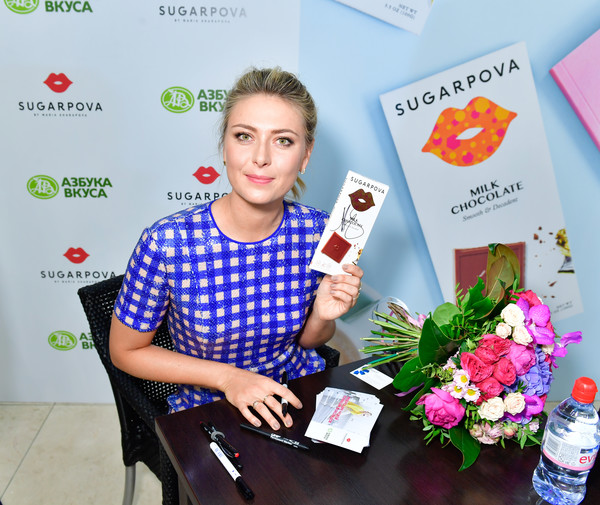 Playing Style
Sharapova has a very offensive game, with her aim to be controlling every rally from the start. She likes to control the game with her baseline game, with great power and angles on both her forehand and backhand shots. The Russian's backhand is known to be one of the bests on the tour, being able to dictate play with her famous cross-court backhand shots. The five-time Grand Slam champion's serve is also one of the most powerful on the tour, with her serves being consistently in the 108mph mark, and often allows her to take control of her service games.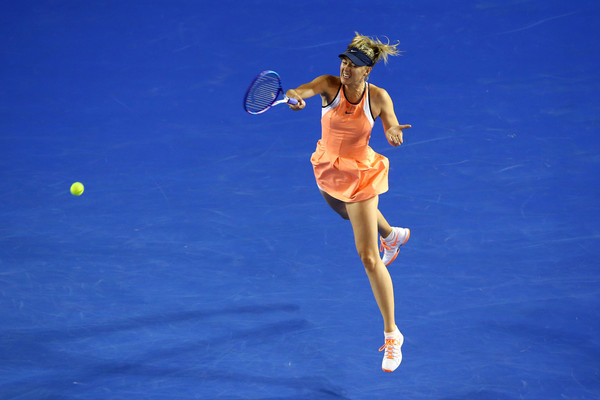 With the rise in the popularity of drop shots in the game of tennis, Sharapova recently added the magical shot into her game since 2008 where she improved her net game drastically, making her game furthermore unpredictable.
Sharapova's game actually suits all three surfaces as her powerful game, coupled with her sly dropshots helped her to remain in the top five for a consistent period of time, provided that she is not affected by injuries. Her ability to slide on clay courts improved after her lengthy shoulder injury, which can be seen from her achievements at Roland Garros in the 2010s, after clay was her worst surface when she was still in her teenage age.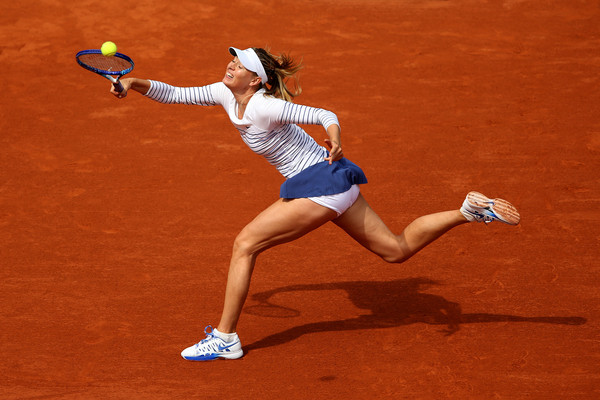 Career Achievements
Sharapova managed to win all four different Grand Slam titles, the Australian Open, Roland Garros, Wimbledon and the US Open, becoming just the tenth woman in history to achieve what you call a "Career Grand Slam". Of the 10 women, Sharapova took the co-longest to complete the career grand slam after winning her first grand slam title alongside Chris Evert, needing nine years to do so.
Sharapova also reached the highly-coveted World No.1 ranking in 2005, becoming the first Russian female tennis player to ever do that. She was the 5th youngest player to be able to reach the No.1 spot in the world, having been just 18 years, 4 months and 3 days old when she achieved what so many could not in their whole career. Sharapova was placed the top of the rankings on 5 different occasions, accumulating a total of 21 career weeks at the top spot, spending 2 short periods of time there in 2005, and having short stints at the top in both 2007 and 2008. She last held the No.1 ranking in 2012 after winning her first ever Roland Garros title, but never held it since. Sharapova proved that she is one of the best players of the 21st century when she was also ranked No.2 in the world for a stunning 164 weeks of her career.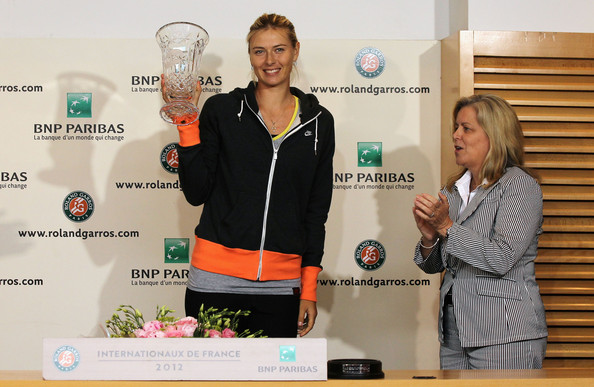 Grand Slams
At the age of 17, Sharapova won her first ever grand slam title at the Wimbledon Championships, creating a huge upset as no one expected her to have done so. Sharapova became one of the few players to win the WTA Finals on their debut, having come back from a 4-0 deficit in the final set in the final against Serena Williams to achieve her to-date last ever victory over the American. By the age of 19, Sharapova won her second grand slam of her career at the Flushing Meadows, defeating Justine Henin, who had reached all four grand slam finals in that year, in the final.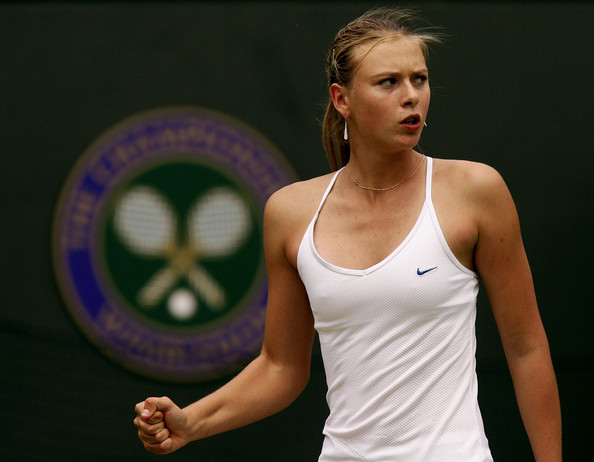 Reaching her first ever Australian Open final in 2007 allowed Sharapova to regain the No.1 ranking for the first time since 2005, but she was on the losing end of a grand slam final for the first time in her career after she was demolished by nemesis Serena Williams, winning only 2 games. Nevertheless, Sharapova came back next year and won the championship over Ana Ivanovic, something someone would not have placed a bet on before the tournament. After she once again went back to the top of the rankings due to Justine Henin's sudden retirement, Sharapova failed to keep it for more than 10 weeks once again, ending her season early due to a potentially career-threatening shoulder surgery.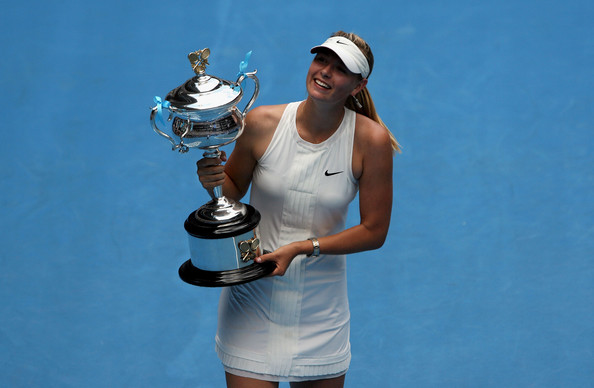 Sharapova proved that she is the sport's toughest fighter when she proved everyone wrong by coming back to return to the Wimbledon final after seven years, losing to Petra Kvitova in straight sets. The Russian then lost her second consecutive grand slam final at the 2012 Australian Open against Victoria Azarenka, who took the No.1 spot after winning the final. Sharapova finally completed the career grand slam at the 2012 Roland Garros, after defeating surprise finalist Sara Errani in the final and rising to the No.1 spot once again. Sharapova then participated in her first ever Summer Olympics in London, winning the Silver Medal on her first attempt despite losing to Serena Williams in a Gold Medal match that saw Sharapova win just one single game. Sharapova also became Russia's first ever female flag barrier during the opening ceremony of the Games.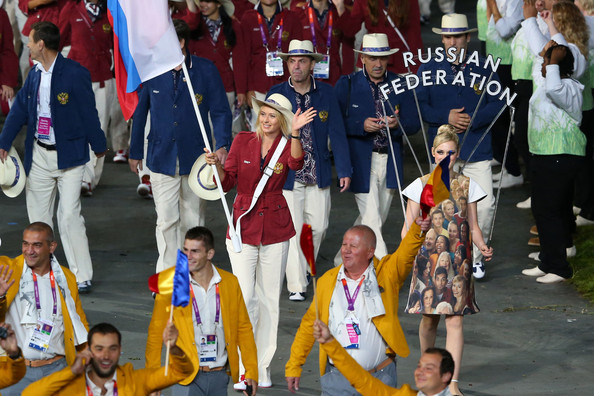 Sharapova then reached her 2nd and 3rd straight Roland Garros final in the next two years, losing to World No.1 Serena Williams in a very tight straight sets match in 2013, and winning her 5th Grand Slam title overall in 2014, defeating Simona Halep in a final that was considered the best French Open final in many years. The then top-ranked Russian kept her streak of reaching the grand slam finals every year since 2011 going on after she reached her third Australian Open final in 2015, losing to nemesis Serena Williams once again.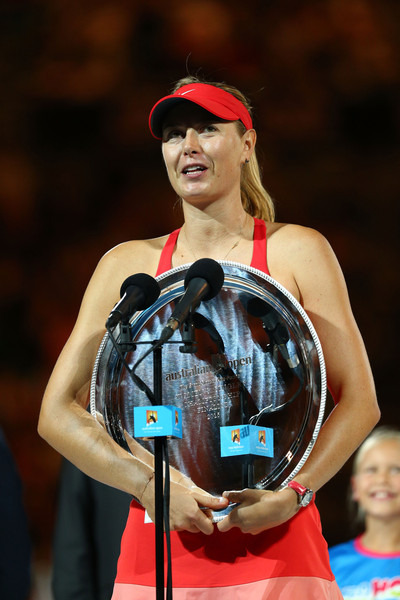 Determination and fighting spirit
Maria Sharapova is definitely known for her fighting spirit and the life value of perseverance and determination. Sharapova never once allows herself to give up during a match, treating the scoreline invisible during the match as she always played her best and gave all out when playing the sport, being one of the most professionals on the tour.
Just when she was in her prime of her career when she was just at the age of 21 in 2008, winning the Australian Open and on a seemingly unbreakable winning streak, she endured the most difficult period of her whole career. A career-threatening injury forced her to end her season early and undergo a couple of surgeries to have a chance to return to the sport. Even though she was kept out of action for almost one year and dropping to as low as the number 126 in the world rankings, Sharapova did not give up on the sport despite her shoulder injury which was career-threatening, Her comeback proved to be an inspiring story, returning to complete her Career Grand Slam, reach the world number one spot once again, before winning the Silver Medal on her debut at the Summer Olympics.
It is never to doubt that her story is one of the most inspiring and encouraging that can be found on the tour, and many around the globe have definitely been inspired and motivated by her courage, determination and fighting spirit.